| | | |
| --- | --- | --- |
| Basic Information | Nelson Mandela | Leonardo da Vinci |
| Nationality | African | Italian |
| Date of Birth | 18th July 1918 | 15th April 1452 |
| Place of Birth | Mvezo, Cape Province, Union of South Africa (now Eastern Cape) | Anchiano, Vinci, Republic of Florence (present-day Italy) |
| Date of Death | 5th December 2013 | 2nd May 1519 |
| Place of Death | Johannesburg, Gauteng, Republic of South Africa | Clos Lucé, Amboise, Kingdom of France |
| Cause of Death | Natural | Natural |
| Age | 95 years old | 67 years old |
| School | Thembuland school | Basic education of writing, mathematics, and reading at an early age. |
| High School / College | University of Fort Hare | Learned technical skills like metalworking, leather arts, carpentry, drawing, painting, and sculpting. |
| University | The University of London, The University of South Africa, University of the Witwatersrand | Not available at that time. |
| Occupation | Activist, Politician, Philanthropist, Lawyer | Painting, Drawing, Sculpting, Science, Engineering, Architecture, Anatomy |
| Career | 1934 – 2013 | 1460 – 1519 |
| Famous for | Internal resistance to apartheid | Engineering, Anatomy, science |
| Other works | Law, ANC Youth League, President of South Africa, Socialism and Marxism | Virgin of the Rocks (c. 1483–1493) Lady with an Ermine (c. 1489–1491) The Vitruvian Man (c. 1490) The Last Supper (c. 1492–1498) Salvator Mundi (c. 1499–1510) Mona Lisa (c. 1503–1516) |
| Spouse | Evelyn Ntoko Mase, Winnie Madikizela, Graça Machel | N / A |
| Awards | Sakharov Prize (1988), Bharat Ratna (1990), Nishan-e-Pakistan (1992), Nobel Peace Prize (1993), Lenin Peace Prize (1990), Presidential Medal of Freedom | Not available at that time. |
Abstract:
In this post we will discuss Nelson Mandela and Leonardo da Vinci, Nelson Mandela was a philanthropist, lawyer, politician, and activist. He was very popular among the South African people and also in the other world's countries. He has good relations with the people of his country. On the other hand, Leonardo da Vinci was a famous Painting, Drawing, Sculpting, Science, Engineering, Architecture, and Anatomy. He was mainly famous for his paintings and anatomy, due to which he got fame at that time. Now, let's discuss the story of both the personalities which were famous for his work and abilities.
Nelson Mandela:
Nelson Mandela, the full name was Nelson Rolihlahla Mandela, and his nickname Madiba was born on 18th July 1918 in Mvezo, South Africa. He was the first black President of Africa which remained from 1994 to 1999. His arrangements in the mid-1990s with South African Pres. F.W. de Klerk helped end the nation's politically-sanctioned racial segregation arrangement of racial isolation and introduced serene progress to the dominant part run the show. Mandela and de Klerk were together granted the Nobel Prize for Peace in 1993 for their endeavors[1].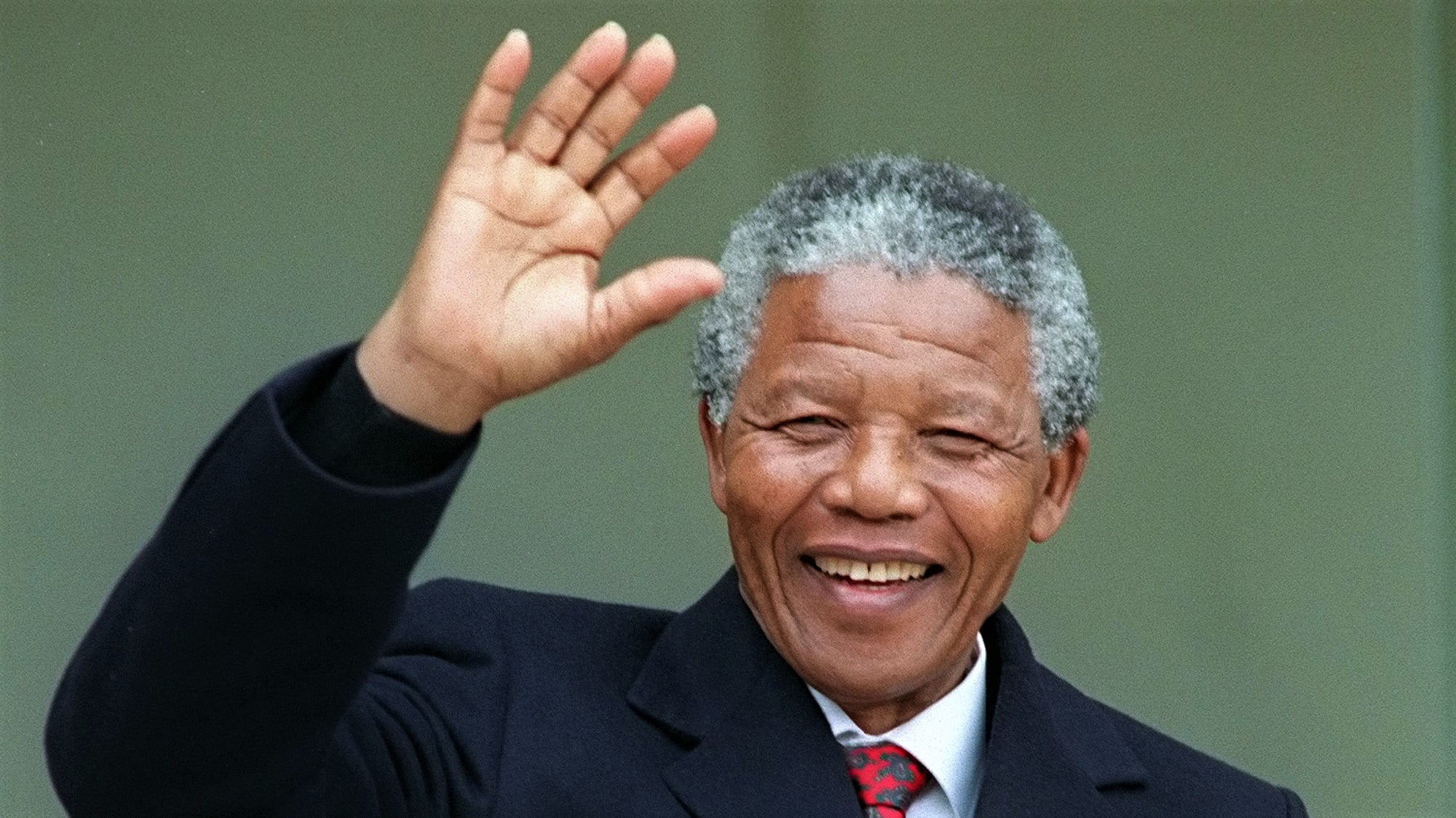 Early life and work:
Nelson Mandela was the child of Chief Henry Mandela of the Madiba tribe of the Xhosa-speaking Tembu individuals. After his dad's demise, youthful Nelson was raised by Jongintaba, the official of the Tembu. Nelson disavowed his case to the chieftainship to turn into a legal counselor. He went to South African Native College (later the University of Fort Hare) and contemplated law at the University of the Witwatersrand; he later breezed through the capability test to turn into a legal advisor. In 1944 he joined the African National Congress (ANC), a dark freedom gathering, and turned into ahead of its Youth League. That very year he met and wedded Evelyn Ntoko Mase. Mandela in this manner held other ANC authority positions, through which he rejuvenated the association and restrict the politically-sanctioned racial segregation approaches of the decision National Party[1].
In 1952 in Johannesburg, with individual ANC pioneer Oliver Tambo, Mandela set up South Africa's first dark law work, having some expertise in cases coming about because of the post-1948 politically-sanctioned racial segregation enactment. Additionally, that year, Mandela assumed a significant part in dispatching a mission of resistance against South Africa's pass laws, which required nonwhites to convey reports (known as passes, passbooks, or reference books) approving their quality in regions that the administration esteemed "limited" (i.e., by and large, saved for the white populace). He went all through the nation as a feature of the mission, attempting to manufacture uphold for peaceful methods for challenging the biased laws. In 1955 he was associated with drafting the Freedom Charter, a record calling for a nonracial social majority rules system in South Africa[1].
Mandela's antiapartheid activism made him a continuous objective of the specialists. Beginning in 1952, he was irregularly prohibited (seriously confined in movement, affiliation, and discourse). In December 1956 he was captured with over 100 others on charges of injustice that were intended to annoy antiapartheid activists. Mandela went being investigated that very year and in the long run, was absolved in 1961. During the all-inclusive court procedures, he separated from his first spouse and wedded Nomzamo Winifred Madikizela (Winnie Madikizela-Mandela) [1].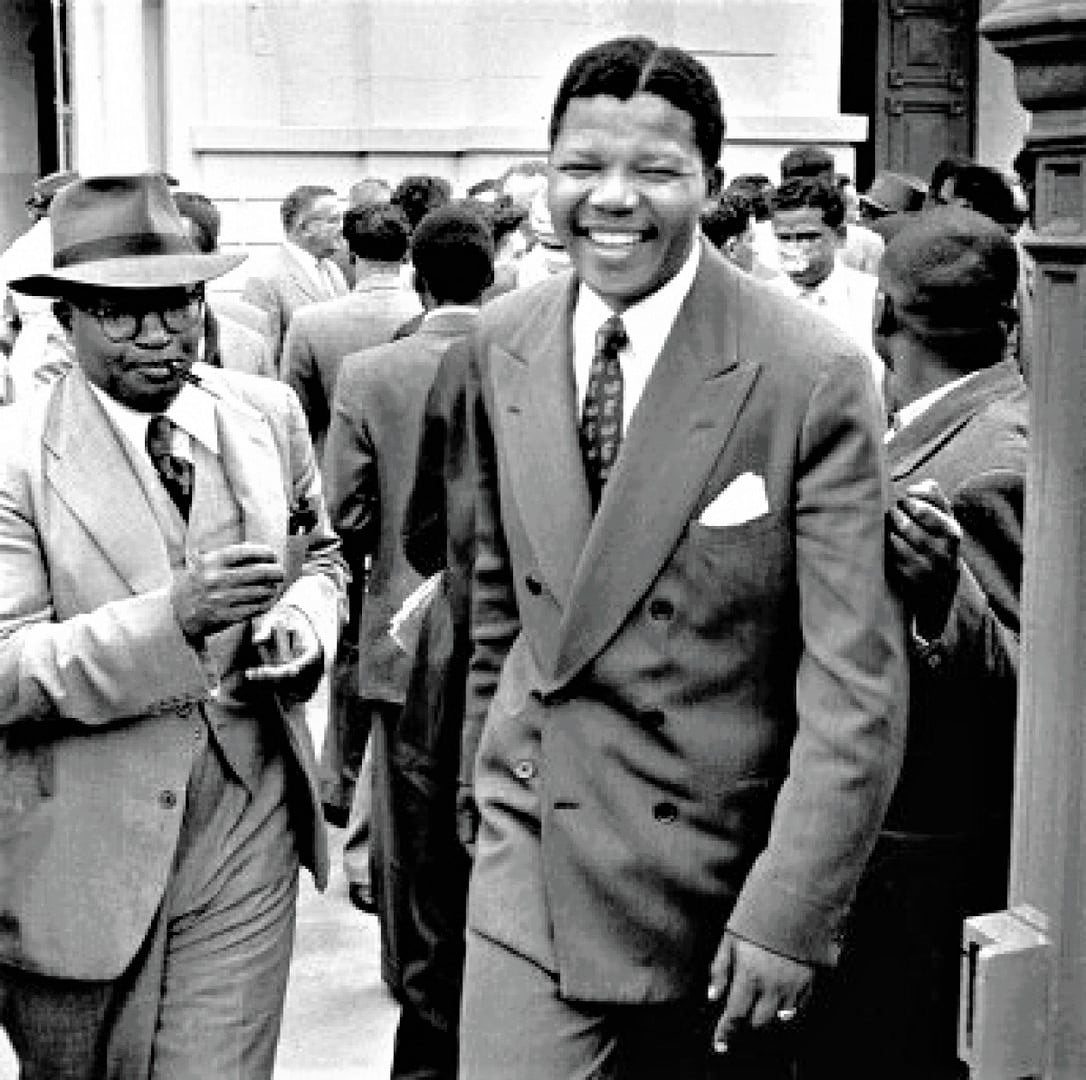 Secret movement and the Rivonia Trial:
After the slaughter of unarmed dark South Africans by police powers at Sharpeville in 1960 and the resulting restricting of the ANC, Mandela relinquished his peaceful position and started supporting demonstrations of treachery against the South African system. He went underground (during which time he got known as the Black Pimpernel for his capacity to dodge catch) and was one of the organizers of Umkhonto we Sizwe ("Spear of the Nation"), the military wing of the ANC. In 1962 he went to Algeria for preparing in a hit and run combat and damage, getting back to South Africa soon thereafter. On August 5, not long after his return, Mandela was captured at a barrier in Natal; he was in this way condemned to five years in jail[1].
In October 1963 the detained Mandela and a few other men were pursued harm, injustice, and fierce trick in the notorious Rivonia Trial, named after a trendy suburb of Johannesburg where attacking police had found amounts of arms and hardware at the central command of the underground Umkhonto, we Sizwe. Mandela's discourse from the dock, wherein he conceded the reality of a portion of the charges made against him, was an exemplary safeguard of freedom and insubordination of oppression. (His discourse collected worldwide consideration and praise and was distributed soon thereafter as I Am Prepared to Die.) On 12th June 1964, he was condemned to life detainment, barely getting away from capital punishment[1].
Imprisonment:
From 1964 to 1982 Mandela was imprisoned at Robben Island Prison, off Cape Town. He was accordingly kept at the most extreme security Pollsmoor Prison until 1988, when, after being treated for tuberculosis, he was moved to Victor Verster Prison close to Paarl. The South African government occasionally made restrictive proposals of opportunity to Mandela, most remarkably in 1976, relying on the prerequisite that he perceives the recently autonomous and exceptionally questionable status of the Transkei Bantustan and consent to live there. An offer made in 1985 necessitated that he revokes the utilization of savagery. Mandela denied the two offers, the second on the reason that solitary free men had the option to take part in such dealings and, as a detainee, he was not a liberated person[1].
All through his detainment, Mandela held wide help among South Africa's dark populace, and his detainment turned into a reason célèbre among the worldwide network that denounced politically-sanctioned racial segregation. As South Africa's political circumstance decayed after 1983, and especially after 1988, he was locked in by pastors of Pres. P.W. Botha's legislature in exploratory dealings; he met with Botha's replacement, de Klerk, in December 1989[1].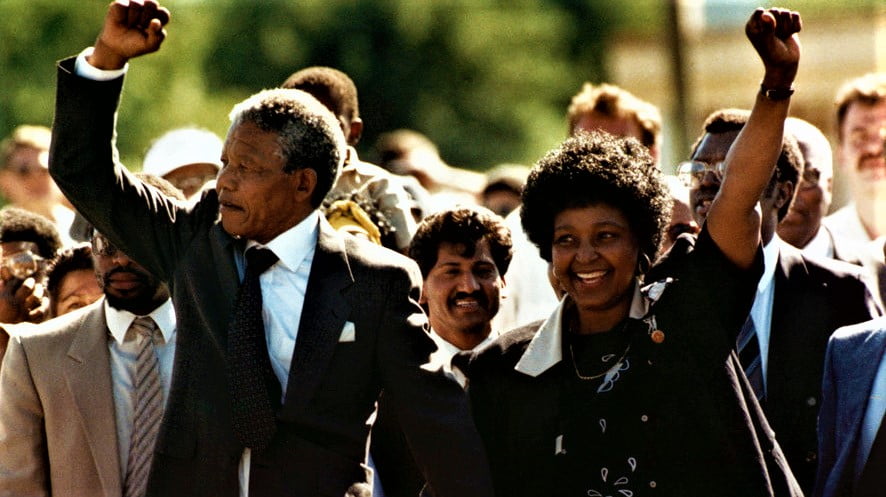 On 11th February 1990, the South African government under President de Klerk delivered Mandela from jail. Soon after his delivery, Mandela was picked agent leader of the ANC; he became a leader of the gathering in July 1991. Mandela drove the ANC in exchanges with de Klerk to end politically-sanctioned racial segregation and achieve tranquil progress to a nonracial vote-based system in South Africa[1].
Administration and retirement:
In April 1994 the Mandela-drove ANC won South Africa's first decisions by general testimonial, and on May 10 Mandela was confirmed as leader of the nation's first multiethnic government. He set up in 1995 the Truth and Reconciliation Commission (TRC), which explored basic liberties infringement under politically-sanctioned racial segregation, and he presented lodging, instruction, and monetary advancement activities intended to improve the expectations for everyday comforts of the nation's dark populace. In 1996 he supervised the authorization of another vote-based constitution. Mandela surrendered his post with the ANC in December 1997, moving authority of the gathering to his assigned replacement, Thabo Mbeki. Mandela and Madikizela-Mandela had separated in 1996, and in 1998 Mandela wedded Graca Machel, the widow of Samora Machel, the previous Mozambican president and head of Frelimo[1].
Mandela didn't look for a second term as South African president and was prevailing by Mbeki in 1999. After leaving office Mandela resigned from dynamic governmental issues yet kept up a solid global presence as a backer of harmony, compromise, and social equity, frequently through crafted by the Nelson Mandela Foundation, set up in 1999. He was an establishing individual from the Elders, a gathering of global pioneers set up in 2007 for the advancement of compromise and critical thinking all through the world. In 2008 Mandela was feted with a few festivals in South Africa, Great Britain, and different nations to pay tribute to his 90th birthday celebration[1].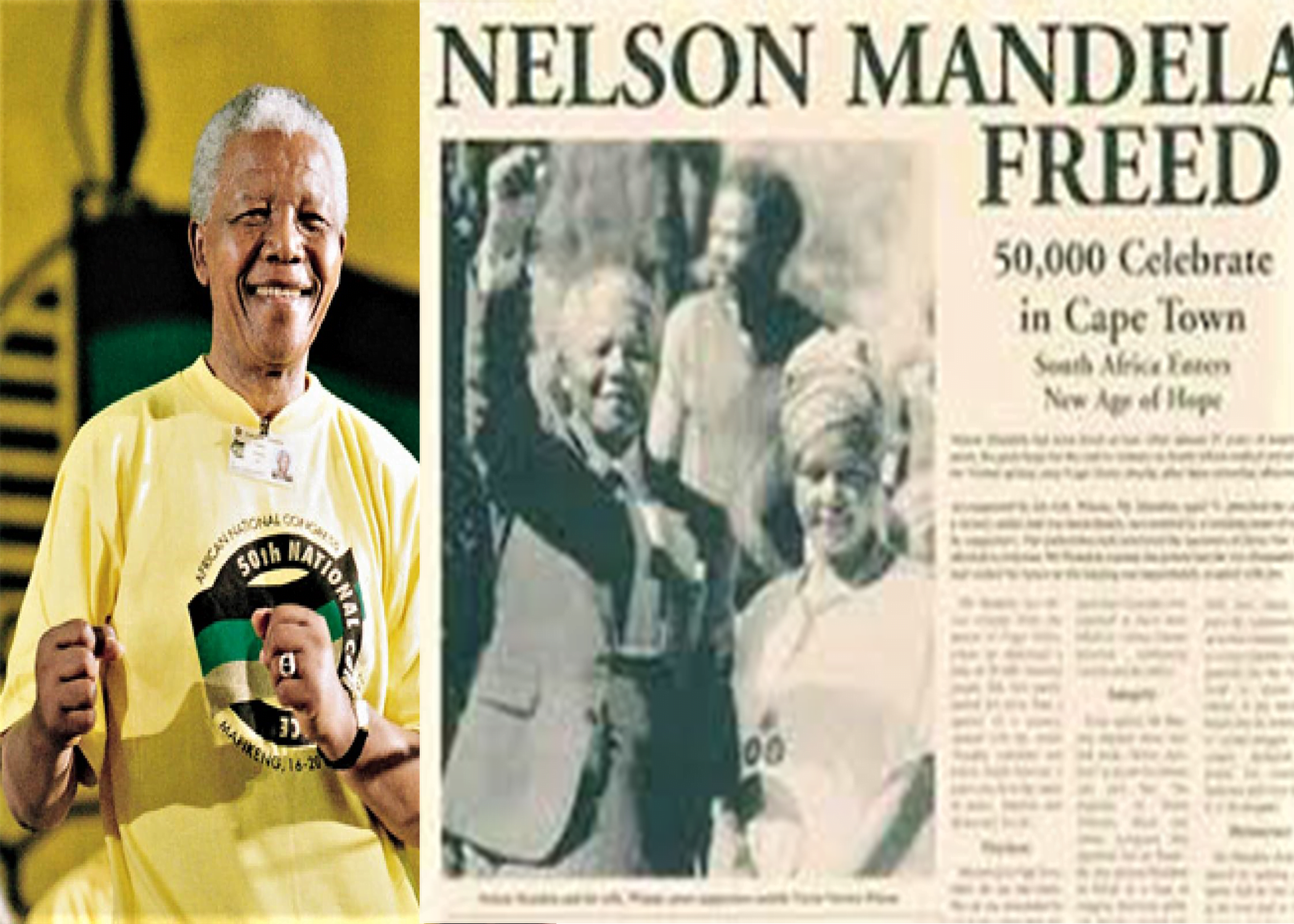 Mandela Day, seen on Mandela's birthday, was made to respect his inheritance by advancing network administration around the globe. It was first seen on July 18, 2009, and was supported essentially by the Nelson Mandela Foundation and the 46664 activity (the establishment's HIV/AIDS worldwide mindfulness and avoidance crusade); soon thereafter the United Nations announced that the day would be watched yearly as Nelson Mandela International Day. Mandela's compositions and addresses were gathered in I Am Prepared to Die (1964; fire up. ed. 1986), No Easy Walk to Freedom (1965; refreshed ed. 2002), The Struggle Is My Life (1978; fire up. ed. 1990), and In His Own Words (2003). The personal history Long Walk to Freedom, which annals his initial life and years in jail, was distributed in 1994[1].
Death:
Nelson Mandela died on 5th December 2013, he suffered from the disease of lung infection from January 2011. The doctor gave a briefing about the disease about the stomach early in the year 2012. He spent 95 years of his life in Johannesburg, South Africa. Mandela was hospitalized many times during his illness. He had good relations with Barack Obama and G.W Bush[1].
Jacob Zuma:
Jacob Zuma who is the President of South Africa stated in response to the public concern about the serious health of Mandela in March 2013. He prayed for him:" We appeal to the people of South Africa and the world to pray for our beloved Madiba and his family and to keep them in their thoughts" [1].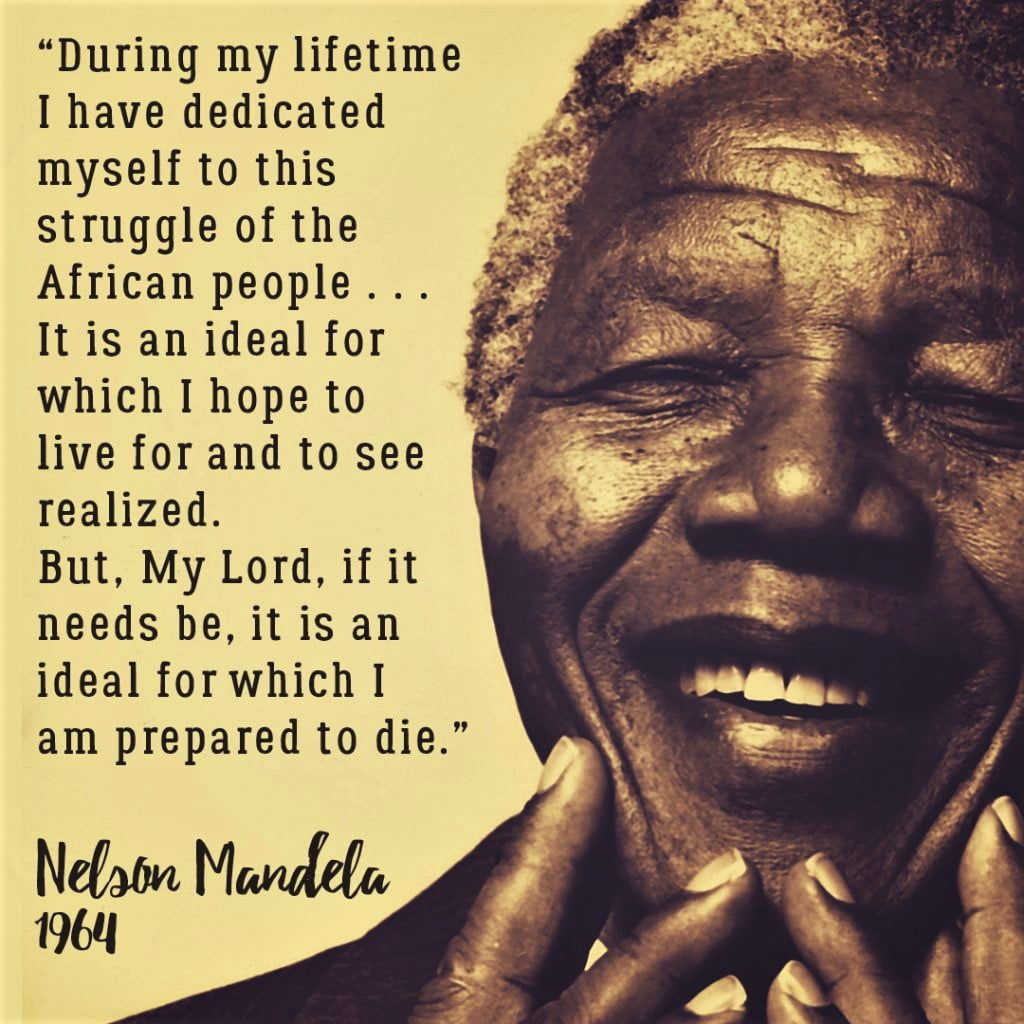 Mandela's Day:
Nowadays, birthdays is been celebrated every July 18th which is known to be as Mandela Day. On this day, he gave a message to the world to promote global peace and celebrate the South African leader's legacy[2].
Leonardo da Vinci:
Early Life:
Da Vinci was conceived in a farmhouse outside the town of Anchiano in Tuscany, Italy (around 18 miles west of Florence) on 15th April 1452. Resulting from wedlock to regarded Florentine legal official Ser Piero and a youthful laborer lady named Caterina, da Vinci was raised by his dad and his stepmother. At five years old, he moved to his dad's home close by Vinci (the town from which his family name determines), where he lived with his uncle and grandparents[3].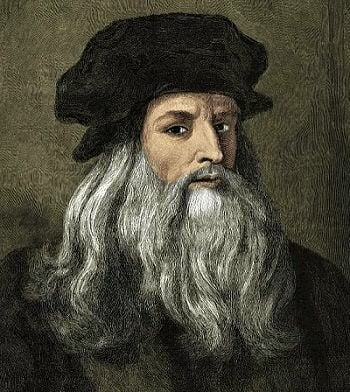 Training:
Youthful da Vinci got minimal conventional training past essential perusing, composing and science guidance, however, his masterful abilities were clear since the beginning. Around the age of 14, da Vinci started a protracted apprenticeship with the prominent craftsman Andrea del Verrocchio in Florence. He took in a wide expansiveness of specialized abilities including metalworking, calfskin expressions, carpentry, drawing, painting, and chiseling. His most punctual known dated work — a pen-and-ink drawing of a scene in the Arno valley was outlined in 1473[3].
Early Works:
At 20 years old, da Vinci qualified for participation as an ace craftsman in Florence's Guild of Saint Luke and set up his workshop. Nonetheless, he kept on working together with del Verrocchio for an extra five years. It is felt that del Verrocchio finished his "Sanctification of Christ" around 1475 with the assistance of his understudy, who painted piece of the foundation and the youthful holy messenger holding the robe of Jesus[3].
As indicated by Lives of the Most Excellent Painters, Sculptors, and Architects, composed around 1550 by craftsman Giorgio Vasari, del Verrocchio was so lowered by the prevalent ability of his understudy that he never got a paintbrush again. (Most researchers, in any case, excuse Vasari's record as fanciful.) [3]
In 1478, after leaving del Verrocchio's studio, da Vinci got his first free bonus for an altarpiece to dwell in a house of prayer inside Florence's Palazzo Vecchio. After three years the Augustinian priests of Florence's San Donato a Scopeto entrusted him to paint "Love of the Magi." The youthful craftsman, notwithstanding, would leave the city and forsake the two commissions while never finishing them[3].
Was Leonardo da Vinci Gay?
Numerous students of history accept that da Vinci was gay: Florentine court records from 1476 show that da Vinci and four other youngsters were accused of homosexuality, wrongdoing deserving of outcast or passing. After no observers appeared at affirming against 24-year-old da Vinci, the charges were dropped, however, his whereabouts went altogether undocumented for the accompanying two years[3].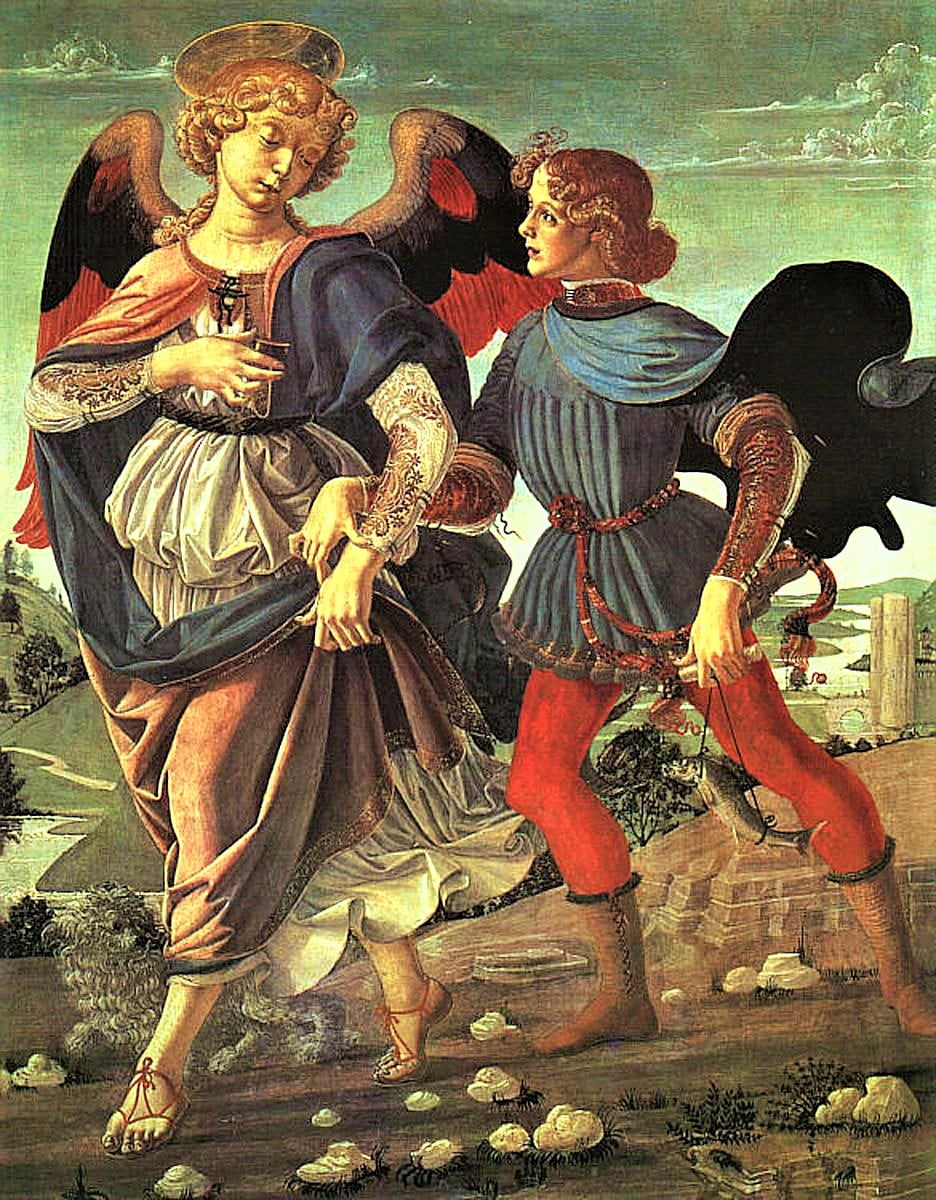 A few different renowned Florentine craftsmen were additionally known to have been gay, including Michelangelo, Donatello, and Sandro Botticelli. Undoubtedly, homosexuality was such a reality of masterful life in Renaissance Florence that "florenzer" became German slang for "gay. [3]"
Leonardo da Vinci Paintings:
Although da Vinci is known for his masterful capacities, less than two dozen canvases ascribed to him exist. One explanation is that his advantages fluctuated to the point that he was certifiably not a productive painter. Da Vinci's most celebrated works incorporate the "Vitruvian Man," "The Last Supper" and the "Mona Lisa. [3]"
Vitruvian Man:
Craftsmanship and science crossed impeccably in da Vinci's sketch of "Vitruvian Man," which attracted 1490, which portrayed a naked male figure in two superimposed situations with his arms and legs separated inside both a square and a circle. Around 1495, Ludovico Sforza, at that point the Duke of Milan, charged da Vinci to paint "The Last Supper" on the back mass of the eating corridor inside the religious community of Milan's Santa Maria Delle Grazie[3].
The show-stopper, which took around three years to finish, catches the dramatization existing apart from everything else when Jesus educates the Twelve Apostles assembled for Passover supper that one of them would before long deceive him. The scope of outward appearances and the non-verbal communication of the figures around the table rejuvenate the mind-blowing arrangement[3].
Choice of Painting:
The choice by da Vinci to paint with gum-based paint and oil on dried mortar as opposed to painting a fresco on new mortar prompted the snappy weakening and chipping of "The Last Supper." Although an ill-advised rebuilding made further harm the painting, it has now been balanced out utilizing current preservation procedures[3].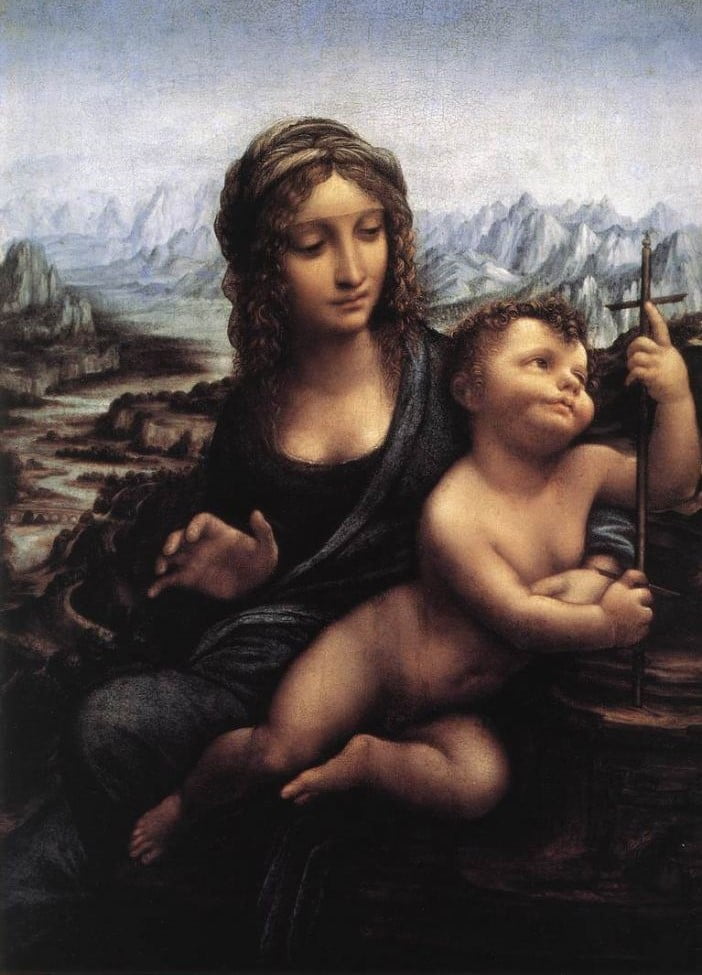 Mona Lisa:
In 1503, da Vinci began taking a shot at what might turn into his most notable artwork and ostensibly the most popular artistic creation on the planet the "Mona Lisa." The secretly authorized work is portrayed by the perplexing grain of the lady in the half-picture, which gets from da Vinci's sfumato method. Adding to the charm of the "Mona Lisa" is the puzzle encompassing the character of the subject. Princess Isabella of Naples, an anonymous mistress, and da Vinci's mom have all been advanced as possible sitters for the magnum opus. It has even been hypothesized that the subject was certainly not a female at everything except da Vinci's long-lasting understudy Salai wearing ladies' garments[3].
Given records from an early biographer, be that as it may, the "Mona Lisa" is an image of Lisa del Giocondo, the spouse of an affluent Florentine silk trader. The artwork's unique Italian name "La Gioconda" underpins the hypothesis, yet it's a long way from certain. Some craftsmanship antiquarians accept the shipper authorized the representation to praise the forthcoming birth of the couple's next youngster, which implies the subject might have been pregnant at the hour of the work of art[3].
On the off chance that the Giocondo family did in reality commission the artistic creation, they never got it. For da Vinci, the "Mona Lisa" was always a work in progress, as it was his endeavor at flawlessness, and he never left behind the artistic creation. Today, the "Mona Lisa" hangs in the Louver Museum in Paris, France, made sure about behind impenetrable glass and viewed as an inestimable irreplaceable asset seen by a great many guests every year[3].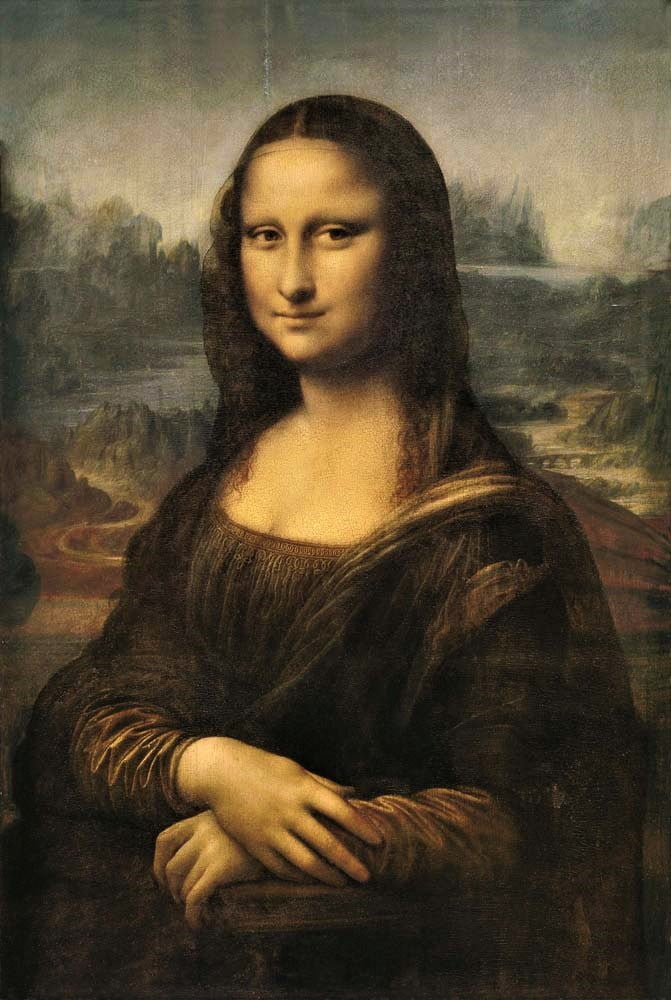 Skirmish of Anghiari:
In 1503, da Vinci likewise began chip away at the "Clash of Anghiari," a wall painting charged for the committee lobby in the Palazzo Vecchio that should have been twice as extensive as "The Last Supper." He deserted the "Skirmish of Anghiari" venture following two years when the wall painting started to fall apart before he got an opportunity to complete it[3].
Creations:
In 1482, Florentine ruler Lorenzo de' Medici charged da Vinci to make a silver lyre and bring it as a harmony signal to Ludovico Sforza. In the wake of doing as such, da Vinci campaigned Ludovico for work and sent the future Duke of Milan a letter that scarcely referenced his extensive abilities as a craftsman and rather promoted his more attractive aptitudes as a military designer[3].
Utilizing his creative psyche, da Vinci portrayed war machines, for example, a war chariot with sickle edges mounted on the sides, a shielded tank pushed by two men wrenching a pole, and even a tremendous crossbow that necessary a little multitude of men to work. The letter worked, and Ludovico brought da Vinci to Milan for a residency that would most recent 17 years. During his time in Milan, da Vinci was dispatched to deal with various creative undertakings too, including "The Last Supper." [3]
Da Vinci's capacity to be utilized by the Sforza group as a design and military designing counselor just as a painter and stone carver addressed da Vinci's sharp keenness and interest in a wide assortment of subjects[3].
Flying Machine:
Continuously a man relatively revolutionary, da Vinci seemed to forecast the future with his portrayals of gadgets that take after a current bike and a sort of helicopter. Maybe his most notable innovation is a flying machine, which depends on the physiology of a bat. He planned plans, conceivably with noted representative Niccolò Machiavelli, to redirect the Arno River from rival Pisa to deny its wartime adversary admittance to the ocean[3].
Figures:
Ludovico Sforza likewise entrusted da Vinci with chiseling a 16-foot-tall bronze equestrian sculpture of his dad and author of the family tradition, Francesco Sforza. With the assistance of understudies and understudies in his workshop, da Vinci chipped away at the venture on and off for over twelve years[3].
Da Vinci shaped a day to day existence size earth model of the sculpture; however, the venture was required to be postponed when a battle with France expected bronze to be utilized for projecting guns, not figures. After French powers overran Milan in 1499 and shot the earth model to pieces da Vinci fled the city alongside the duke and the Sforza family[3].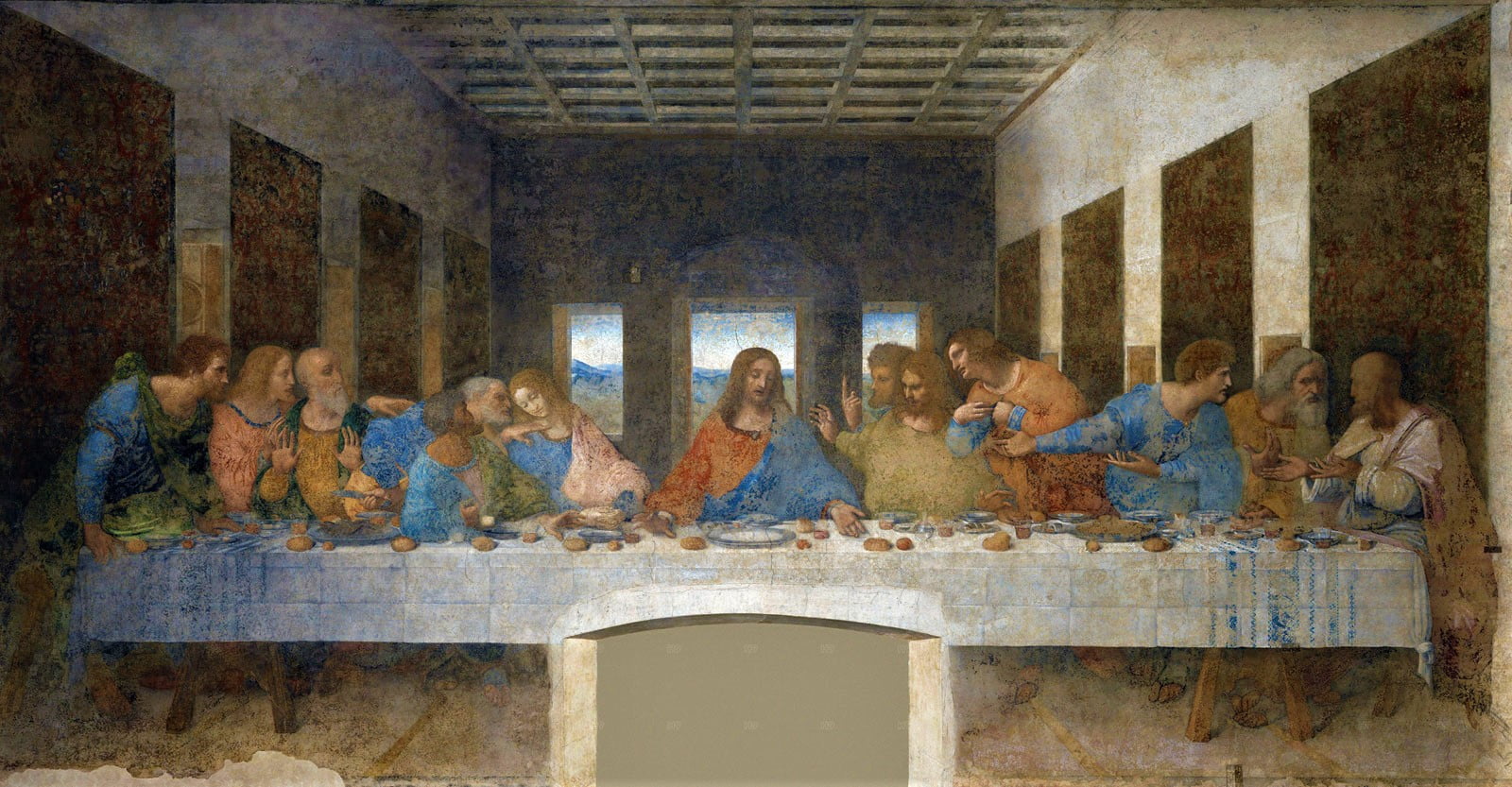 Unexpectedly, Gian Giacomo Trivulzio, who drove the French powers that vanquished Ludovico in 1499, emulated his adversary's example and dispatched da Vinci to shape a fabulous equestrian sculpture, one that could be mounted on his burial place. Following quite a while of work and various representations by da Vinci, Trivulzio chose to downsize the size of the sculpture, which was at last never wrapped up[3].

Last Years:

Da Vinci got back to Milan in 1506 to work for the exceptionally French rulers who had surpassed the city seven years sooner and constrained him to escape. Among the understudies who joined his studio was youthful Milanese blue-blood Francesco Melzi, who might become da Vinci's nearest ally for a mind-blowing remainder. He did small work of art during his second stretch in Milan, nonetheless, and a large portion of his time was rather devoted to logical examinations[3].

Death:

Da Vinci died at Cloux which is now called Clos-Luce in the year 1519. At that time his age was 67 years old. He was buried near the Palace Church of Saint-Florentin. The French Revolution destroyed the Church and his remaining were completely demolished in the 1800s and made it impossible to identify da Vinci's exact gravesite[4].

Conclusion:

It is now been conclude that there are many good and bad people on the earth planet. Nelson Mandela was a blackish African personality. He was a philanthropist, lawyer, politician, ANC youth League, President of South Africa, Socialism and Marxism, and as well as the President of South Africa. Nelson Mandela did social work for his public and the socialization. His public pleased with him, after his death later President gave a very beautiful statement about him and his family. Leonardo da Vinci was a Renaissance painter, stoneworker, modeler, designer, military architect, and sketcher the embodiment of a genuine Renaissance man. Talented with an inquisitive brain and a splendid astuteness, da Vinci considered the laws of science and nature, which extraordinarily educated his work. His drawings, artworks, and different works have impacted innumerable craftsmen and specialists throughout the long term.

References:

1. britanicca. 2nd November 2020; Available from: https://www.britannica.com/biography/Nelson-Mandela

2. biography. 2nd November 2020; Available from: https://www.biography.com/political-figure/nelson-mandela

3. biography. 2nd November 2020; Available from: https://www.biography.com/artist/leonardo-da-vinci

4. history. 2nd November 2020; Available from: https://www.history.com/topics/renaissance/leonardo-da-vinci.

"article">