| | | | | | |
| --- | --- | --- | --- | --- | --- |
| Basic Information | Henry Sy | Manuel Villar | John Gokongwei | Enrique K. Razon Jr. | Jaime Zobel de Ayala |
| Nationality | Filipino | Filipino | Filipino | Filipino | Filipino |
| Date of Birth | 15th October 1924 | 13th December 1949 | 11th August 1925 | 3rd March 1960 | 18th July 1959 |
| Place of Birth | Xiamen, China | Tondo, Manila, Philippines | Xiamen, Republic of China | Philippines | Manila, Philippine Islands |
| Death date | 19th January 2019 (Heritage Park, Taguig, Metro Manila) | Alive | 9th November 2019 (Manila Philippines) | Alive | Alive |
| Age | 94 years old | 70 years old | 93 years old | 60 years old | 61 years old |
| Status | Businessman | Businessman / Politician | Businessman | Businessman | Businessman / Politician |
| Occupation | SM Investments | Chairman of Vista Land & Lifescapes. Chairman of Starmalls, Inc. Chairman of Golden Bria Holdings, Inc. | Emeritus of JG Summit Holdings, Inc | International Container Terminal Services, Inc. Bloom berry Resorts Corporation | Photographer, |
| School / College | N / A | Local college in Philippine | N / A | N / A | N / A |
| Graduation | Far Eastern University | University of the Philippines | De La Salle University (MBA) | De La Salle University | Harvard University |
| Career | Henry Sy started his business from a store by the post of Manager | He started his career as an accountant for Sycip, Gores, Velayo & Co. | He started his career by selling Amasia trading, fruits, used clothing, old newspapers, and magazines from the United States. | In 1987, he started his career from the Razon Group and Soriano Group incorporated ICTSI | He started his career from the Ayala Corporation in 1958 as an executive assistant upon the invitation of his father. |
| Net worth | $18.3 billion (September 2018) | $6.6 Billion (January 2020) | $5.3 Billion (25th September 2019) | $5.1 Billion (2019) | $3.7 B |
| Famous for | Businessman investor philanthropist | Chairman of Vista Land & Lifescapes. Chairman of Star malls, Inc. Chairman of Golden Bria Holdings, Inc. | Emeritus of JG Summit Holdings, Inc | International Container Terminal Services, Inc. (chairman & President). Bloom berry Resorts Corporation (Chairman) | Chairman and CEO of Ayala Corporation |
| Investments | Investments on the shoe store in other cities and markets | Investments in different malls in other cities and markets. | Tycoon John Gokongwei. John Gokongwei | Investments on the other ports built different types of containers for the goods and other types of services. | Banks. Real estate, hotels, telecommunications, and education. |
| Philanthropist | N / A | N / A | N / A | Razon chairs the ICTSI Foundation, Inc. Philippine Golf Tour (PGT) In 2003,Razon donated P50 million for DLSU's sports development.Enrique M. Razon Sports Complex | Donated during the Conference of Corporate in Hong Kong in 1995, Ayala Foundation for the social-economic development, |
Henry Tan Chi Seing Sy Sr:
Henry Sy was born on 15th October 1924 in China, was a businessman who moved from China to Singapore at the age of 12 years with his family, while his family moved back to China. He got his early education from China. His father worked in a shop that sold different items for homes. He helped his father in-store items selling like rice, sardines, and other such types of items. He had a target to become a businessman. So, he tries his luck in many countries. At the age of 12 years, he went to the Philippines to change the life of his family in another country. He is always dedicated to his goal to get success. He did all which helps him to expand his life and worked hard till late at night. He started his business to purchase goods from the "Divisoria Flea market". He carries all goods on his shoulder and sold them to small stores of her father which is called "Sari-sari". He wanted to make some special for the income, so he had no time to play with his friends, in this time the World War II had been started and his father store was burned, robbed. He sold some odds things from the store and some purchases for his family to survive during the war. When the had ended, he offered to buy American Shoes which was imported by the Adventurous Gis. He got admission into a school and graduates in Commerce from "Far Eastern University". He sold swarming and excluded shoes. He wanted to change his life, did business several times, and had to face the failure, he erected tie-up and reach a goal[1].

After in 1958, he established a store of shoes in Quiapo, Manila, and the shop name "Shoe Mart". He purchased goods for making shoes and change his way of engineering the approach. He opened many other stores, but his dream did not come true because he was unable to get more suppliers. He learned many things from customers, employees, and suppliers. He researched the job and got more knowledge to develop his business to the division store chain. In life, numerous necessities are developed out and too satisfies these requirements, you ought to get decided. With solid assurance, you can undoubtedly take some additional difficulties and should effortlessly be possible things contrastingly to improve achievement. In 1970, the store turned into the full-line retail chains that change the name from "Shoe mart" to SM with the spearheading store at the Makati City. He put resources into the properties for shopping centers that were designed after the rural malls. In 1972, he opened a retail chain following two months of Martial laws. Toward the beginning, the business worked slow yet get prevail with time. He kept on opening all the more surpassing departmental stores so that one opportunity arrived, he had no space in energizing strip malls. He considered long haul objectives. On November 25, 1985, the first supermall opened in the city of Quezon. Today there are 43-shopping centers the nation over the Philippines and the branches in China. With bunches of analysis and equipped with the confidence and sheer assurance, he opened market, departmental store, and inhabitants[1].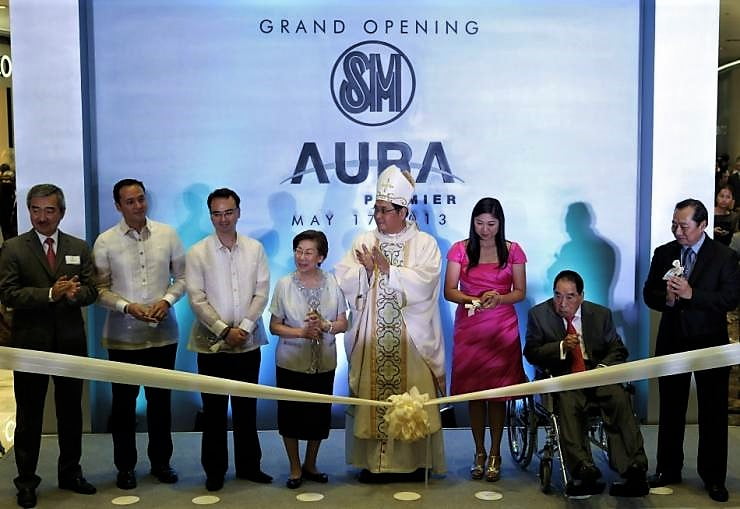 Simultaneously, the "Shoemart Makati" was confronted with extreme strikes. Around then, he was so frustrated, however, his workers and client urge him to continue. At this troublesome time, he never demoralizes and helps his certainty to proceed with his business. He was focused on accomplishing an important objective for an association. He persuades himself as well as his colleagues to follow his energy. During 1997, when the Asian emergency came, the group of Henry Sy. kept on arranging the development of a shopping center that incorporates the "Shopping center of Asia" which was imagined the greatest and most prestigious shopping center in the locale of Asia. Yet, arranging halted because Henry perceived the Tsunami-like impacts in Asia. They went on dynamically and open different shopping centers. Later on, Henry Sy. center to extend their business. The structure was built gradually toward the beginning. During the development of the new structure, delays in developments as a result of concrete deficiency and overthrows of 1989[1].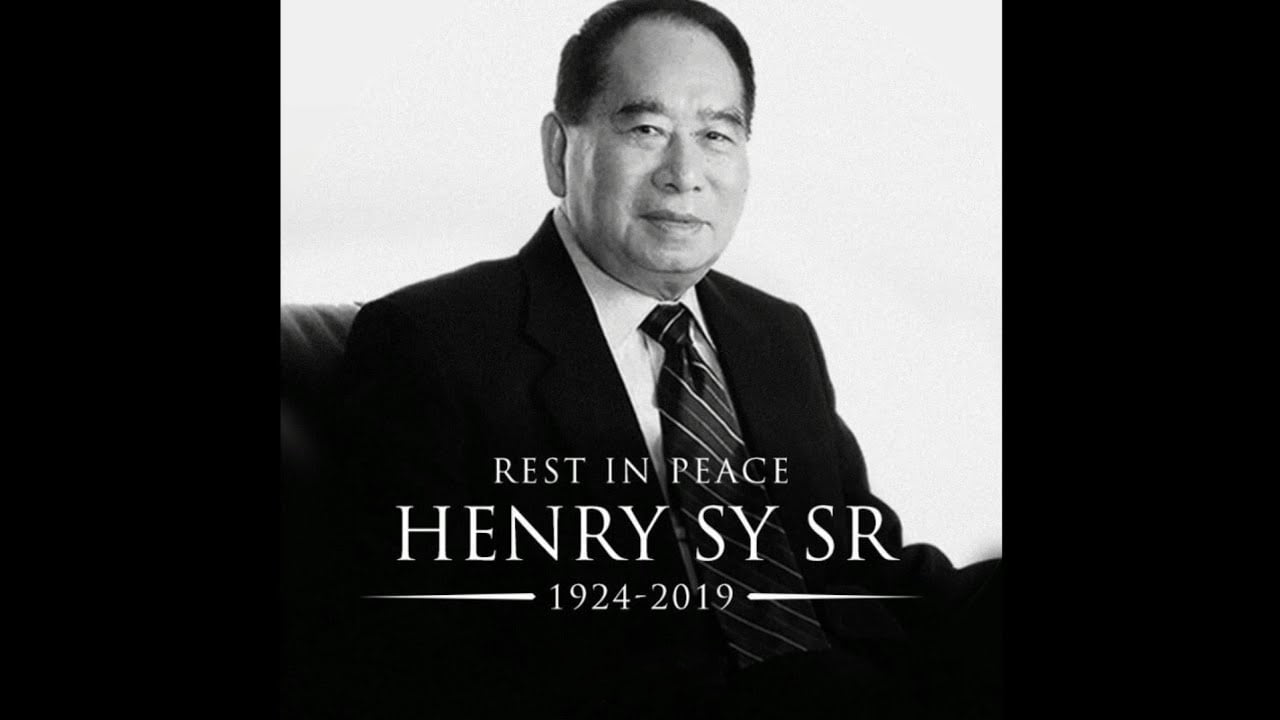 With all his achievements, Mr. Sy collected different awards. The detail of these awards is given below[1]:
Management Man of the Year in 1999 by Makati Business Club
Honorary Doctorate in Business Management in January 1999 by "Da La Salle University"
40-Riches Filipinos for the year 2008–2012
Forbes Magazine Heroes of Philanthropy
1st Chinese-Flipone receipt of the "PRA President Awards" in 2005
Manuel Villar:
Manuel Villar was born on 13th December 1949 in Tondo, Manila, Philippines. He is the second among nine children of his parents, and his father was a government employee and his mother was a fish dealer in Divisoria Market. At his very younger age, he became an entrepreneur because he went with her mother in the market. He helped is the mother so that he can earn fulfill his basic school needs. The chaos of the Divisoria environment changes him that now we knew him. He got exposed that how the Chinese businessman does business, and his mother influenced him. After completing his education at school, he completed education. He completed higher education from the University of the Philippines in Business Administration & Accountancy. After graduating from college, he became able to manage his accountancy company but he submissive undertaking for his seafood supply profession. He started his political career in 1992 as a Congressman in Las Pinas[2].
He served as a speaker of The House of Representatives and later on run for the Senate. Senator Manny filed a 204-legislative program of action bill on his first day in the office. He was the third-highest filer of the 12th Congress of the Philippines. Villar spent one billion pesos when he runs for the presidency last Presidential election of 2010. His fate was bad and he didn't make it[2].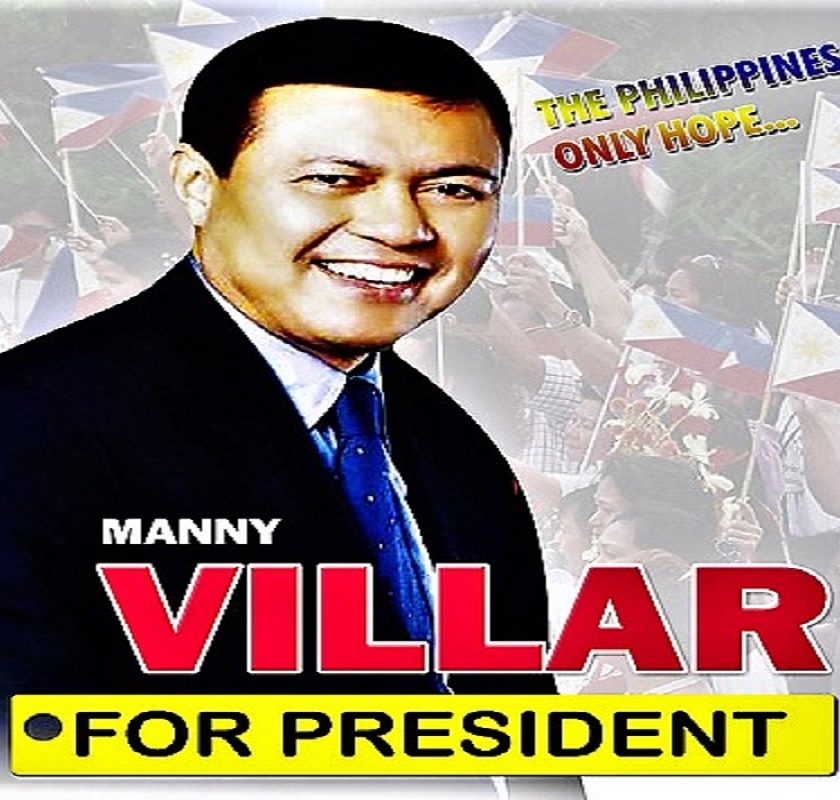 John Gokongwei:
John Gokongwei was born in the richest family but he had to start his career from scratch after his family lost what they had. He was born on 11th August 1926 in Xiamen, the Republic of China. John's incredible granddad, Pedro Gotiaoco, was among the first poverty to newfound wealth stories in the Philippines. Gotiaoco showed up in Cebu during the 1870s from the Fujian area in China. He turned into the most extravagant man in Cebu in the nineteenth century through Gotiaoco Hermanos, which had interests in product exchanging and claimed ships. Cebu's economy was blasting at that point, because of the Americans building up its port. Gotiaoco exchanged products with the most conspicuous organizations in the Philippines, Asia, and Europe for quite a long time. His line was in the long run overseen by his second-conceived, at that point 27-year-old Manuel Gotianuy, who was the uncle of John. Manuel had a shipyard and a large number of different organizations that made him the most extravagant financial specialist in the Visayas. During World War II all had gone, his father died and he had to do all alone at that time. URC would turn into the leading organization of the Gokongwei gathering. The organization creates the absolute most famous snacks today, as Chippy, Chiz Curls, Magic Flakes, and Taquitos. Until this point, its all-out resources add up to an incredible P151.9 billion[3].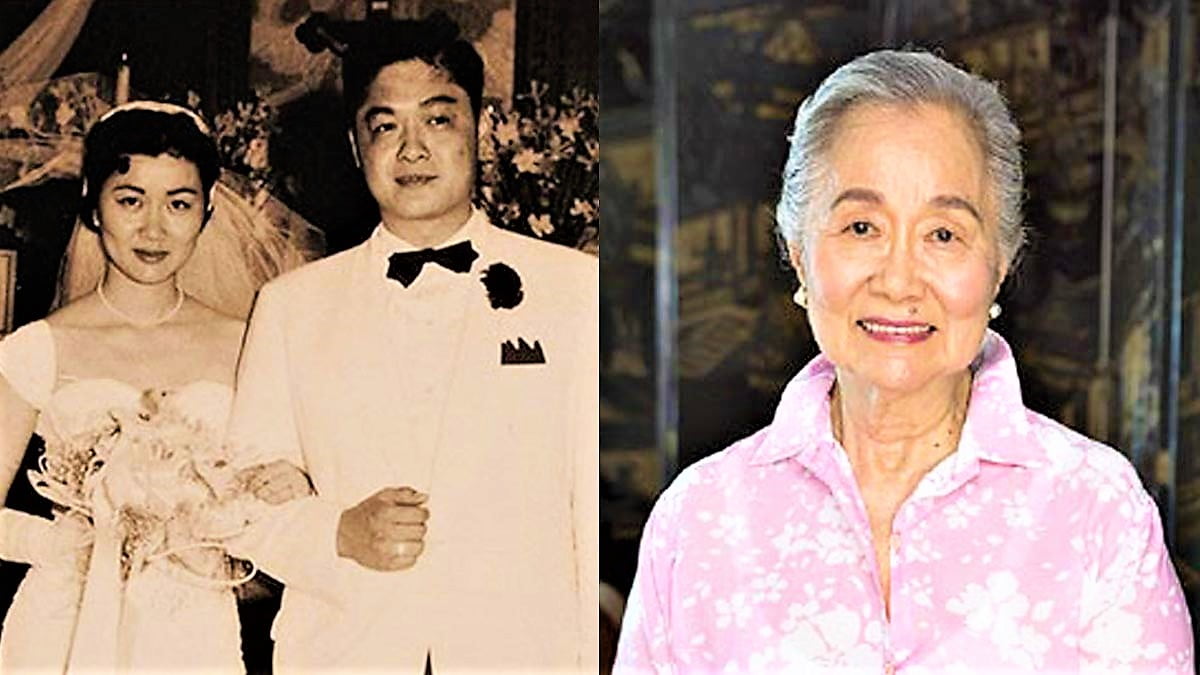 Gokongwei's domain is presently overseen by JG Summit Holdings, where URC is the biggest auxiliary. Additionally, under JG Summit are spending aircraft Cebu Pacific, Robinsons Land, JG Summit Petrochemicals, and Robinsons Bank. JG Summit additionally has critical minority positions in significant broadcast communications player PLDT and the Philippines' biggest power merchant Manila Electric Company. Abroad, it holds positions in Global Business Power and property engineer United Industrial. JG Summit's all-out resources so far have reached P819.3 billion. Forbes positioned Gokongwei as the Philippines' third most extravagant, with a total asset of nearly P296 billion. Before his demise on Saturday, November 9, John had since quite a while ago gave the duty to oversee JG Summit and different auxiliaries to his child, Lance. Then, Robina Gokongwei Pe drives Robinsons Retail Holdings, the organization occupied with the matter of exchanging stock. His friends and family and individuals near him recollect him as a modest man, who frequently left a path of nutshells – his preferred bite that helped him manufacture a huge realm[2].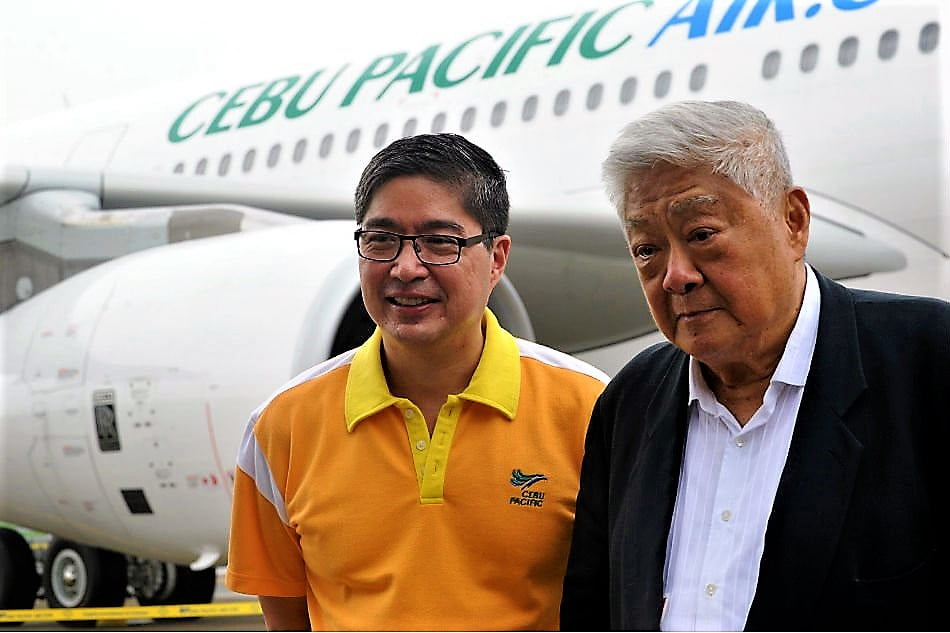 Enrique K. Razon:
He was born on 3rd March 1960 in the Philippine, a billionaire and chairman & CEO of the manila-listed company international container terminal services, Inc. (ICTSI), which is the Filipino port holder giant. He assembled his occupation in the arena of transporter organization which has led to the bestowal of a titular grade of Ph.D. of science in logistics from the prestigious De La Salle University. Razon shares his appreciation during the commencement address, "I pleasantly find myself in your company – finally receiving a diploma. The difference is, it has taken you roughly three years while it has taken me 35 years! Suffice it to say that I am not a shining example for academic achievement. This was the only way ever possible for me to receive a diploma. Back in the day, it was enough to be smart, very hardworking, and together with some launch to be successful not just in business, but in any endeavor one has chosen. When I started, the times were very different. Nowadays, not earning a college education would be a severe handicap as the world is much more competitive, and skills involving technology are a must, which was not the case back then.[4]"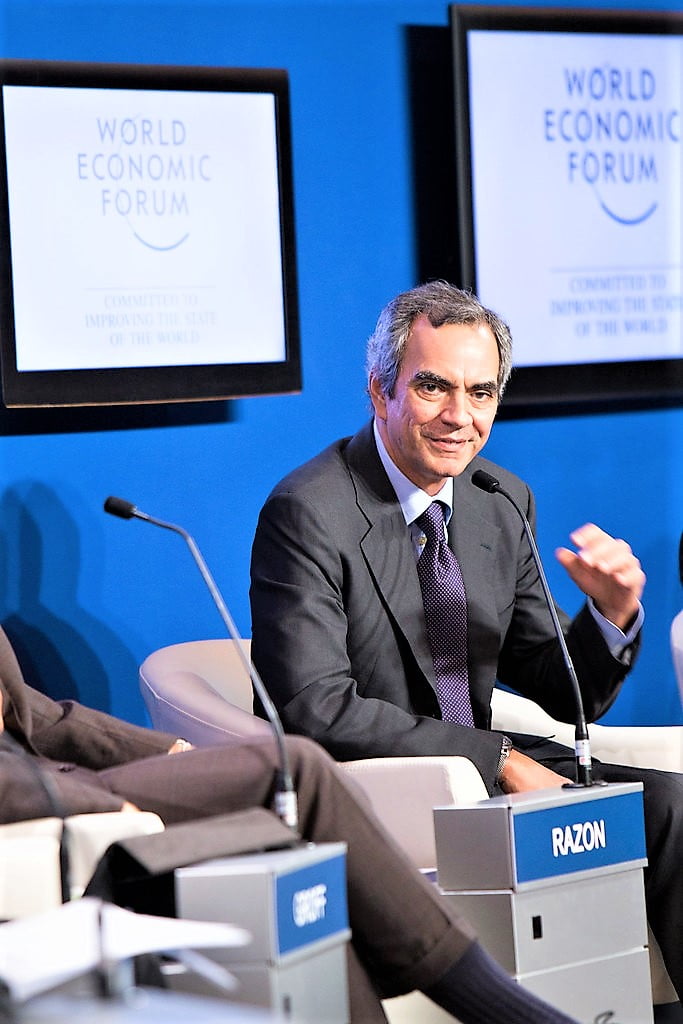 His intimate was well-thought-out inventors in the anchorages business in the Philippine that drives back in the meantime 1916. They established the very busy ports Manila port, Enrique Razon, Jr has grown the company to manage and operates in 32 ports in 19 different countries. Besides the port's operations, he is also the chairman of Bloom berry Resorts, Inc. which is the developer of a multi-billion-peso integrated entertainment hub, Solaire Resort, and Casino. Razon continuously expanding his investments in real estate energy, mining, and other leisure facilities. Most outstanding is his obsession with giving back. This achieved the organization of ICTSI's corporate social duty and saw the formation of the ICTSI Foundation. It has embraced a few network ventures with government and non-government offices to help causes in training, network government assistance, and sports including having supported the development of offices for the Philippine Military Academy and University of the Philippines. In his discourse tending to the alumni of De La Salle University, Razon shares "Each age ought to be superior to that first it, and the expectation is your age be exceptional and make your nation a better place for the people to come[4].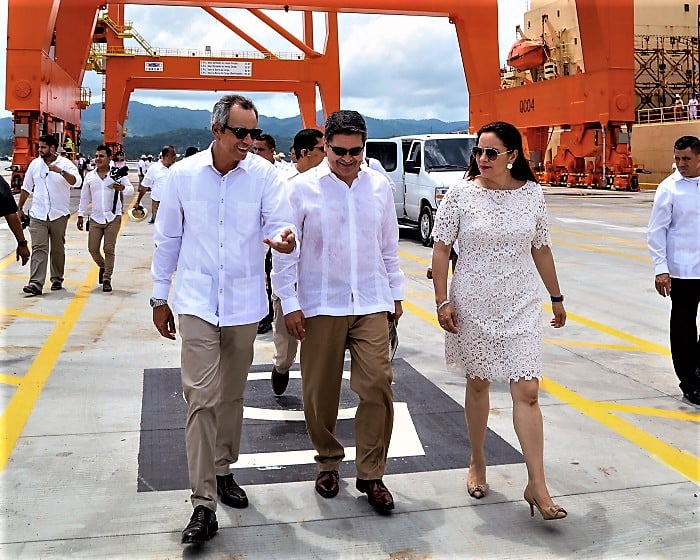 Jaime Zobel de Ayala:
Jaime Zobel de Ayala was born on 6th March 1959 in Manila, Philippines Islands. He is also a businessman from the Philippines and he is mainly famous for the Ayala family. He got his early education from the Ladycross school (1968 – 1971) & Worth School (1972 – 1976). He completed his education in B.A. economics which was from Harvard College in 1981 and the same institution did MBA in 1987. He started his career after graduation with his brother for the encounters that they had to face in their corporate heritage. Both the brothers working separately in different companies after the completion of studies. Jaime needs to train for running the business, he got training for about 1 year in 1981 and then joined Pure-foods, which was the part of Ayala Group at that time. Both the brothers rejoin in 1982 and did their job for making the company successful for them and took the company at the higher levels of business. Their father had to left his post due to the company's laws so that Jaime had to took over the company and he became the CEO of his father's company. He and his brother run the company and served as the president and COO, Ayala investment on the venture in which Globe Telecom, this was the huge risky investment of Ayala[5].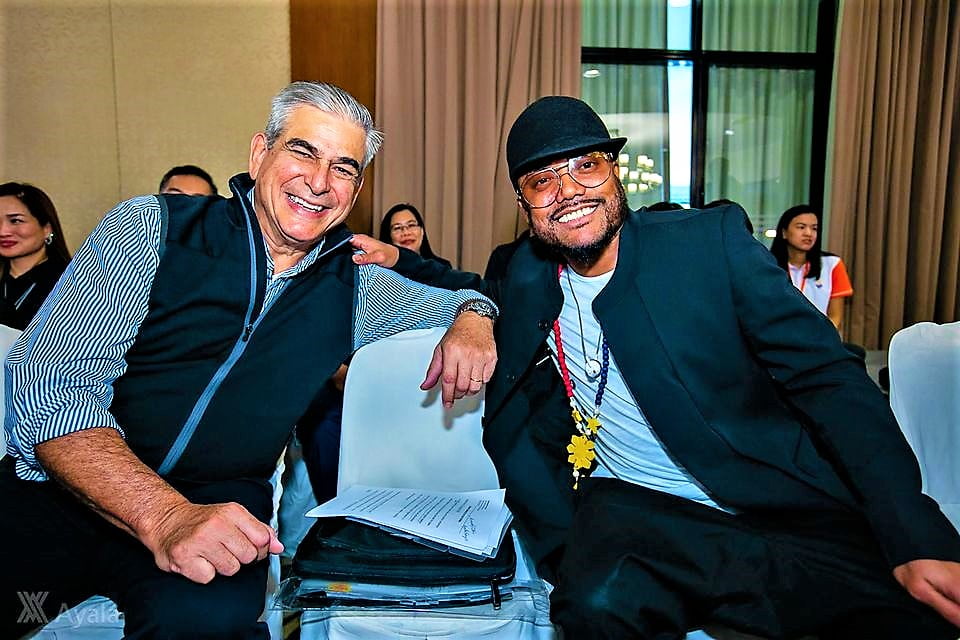 Under the 8th generation, the group had shared with the failing companies such as Azalea (internet company) and Burger King (Hamburger chain). Both the companies were not performing well in their filed. Both the brothers acquire them and gave them the new life to businesses. They made different job positions in various fields, instead of Ayala President corporation they are many things at the same time. Some of the positions are given below[5].
Positions:
Globe Telecom, Inc.
Bank of Philippine Islands
BPI Capital Corporation
BPI Direct Savings Bank, Inc.
BPI Family Savings Bank, Inc.
Integrated Microelectronics, Inc.
Azalea Technology Investment, Inc.
Ayala International Pte. Ltd.
Alabang Commercial Corporation
Ayala Hotels, Inc.
Ayala Life Assurance, Inc.
Ayala Plans, Inc.
FGU Insurance Corporation
Cebu Holdings Inc.
He also served as the director of BPI Philam Life assurance corporation, Alabang commercial corporation, and Ayala Hotels, Inc. at the international stage he holds multiple positions such as[5]:
International Positions holder:
He became the chairman of the Asia Business Council.
A philippine representative of the APEC Business Advisory Council.
Became a member of the International Council of the Asia Society.
Trustee of Eisenhower fellowships.
Chairman of the Harvard Business School Asia-Pacific Advisory Board
Member of the Harvard Business school Advisory committee.
Member of the Harvard University Asia Center Advisory Committee.
Member of the J.P. Morgan International Council.
Member of the Mitsubishi Corporation International Advisory Committee
The trustee in Singapore Management University
Member of the St. Paul's School Asia Council.
Member of the Toshiba International Advisory Group.
Member of the International Business Council in the World Economic Forum.
Both the brothers worked as the philanthropist; they donated in Hong Kong in 1995 while in the Conference of Corporate philanthropy. Jaime wanted that, there is no poverty in the Philippines. Jaime also founded the organization of Ayala Foundation which is the leading corporate donors in the Philippines. It is established for the socio-economic development of the society of Filipinos. Jaime got many awards which are listed below[5].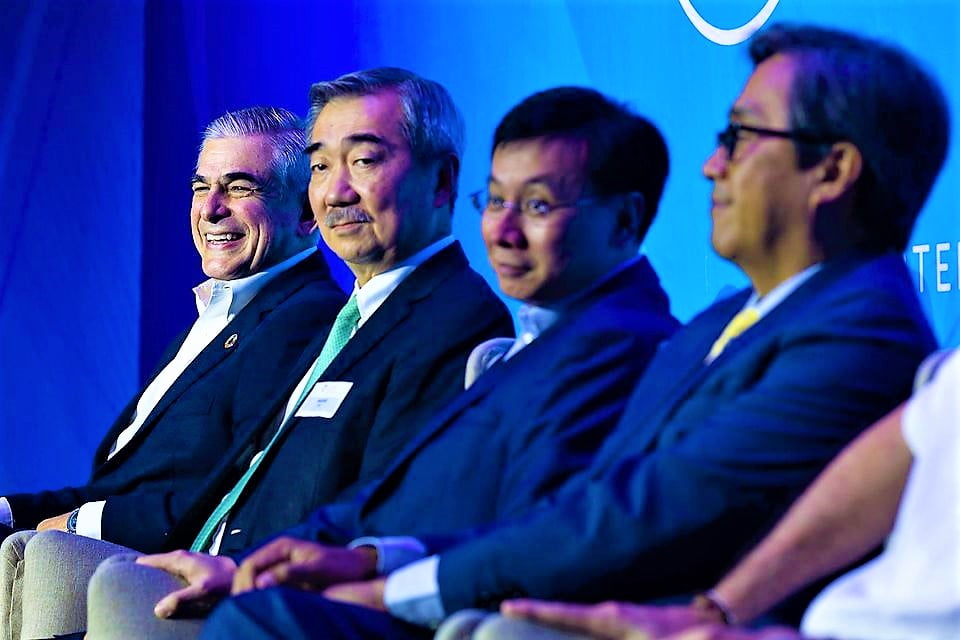 Awards:
World Financial Opportunity Global Leader for Tomorrow (1995)
Developing Markets CEO of the year (1998)
Ten Outstanding Young Men (TOYM) awardee (1999)
FIRST Award for Accountable Entrepreneurship by FIRST Magazine (2005)
Administration Man of the Year by the Supervision Connotation of the Philippines (2006)
Harvard Business School Graduates Accomplishment Award in 2007 by the Harvard Business School (first Filipino to receive the award)
Hierarchical 1st Best CEO by Investment Asia (2009)
Political Medal of Merit by the previous Leader Gloria Macapagal-Arroyo (2009)
Grand Commander-in-chief by the Philippine Multitude of Honor (2010)
References:

1. joshcanonoy. 16th September 2020; Available from: https://medium.com/@joshcanonoy/success-story-henry-sy-sr-78ab59e70da0

2. ifranchise. 16th September 2020; Available from: https://ifranchise.ph/manny-villar-life-and-success-story/

3. rappler. 16th September 2020; Available from:

https://rappler.com/business/how-john-gokongwei-jr-built-empire-selling-peanuts.

4. ph.asiatatler. 16th September 2020; Available from:

https://ph.asiatatler.com/society/enrique-razon-jr-receives-honorary-doctorate-from-dlsu.

5. successstory. 16th September 2020; Available from: https://successstory.com/people/jaime-augusto-zbel-de-ayala-ii \.

"article">