| | | | | |
| --- | --- | --- | --- | --- |
| Basic Information | Lee Kun-hee | Seo Jung-Jin | Kim jung-Ju | Lee Jae-Yong |
| Nationality | Korean | Korean | Korean | Korean |
| Date of Birth | 9th January 1942 | 23rd October 1957 | 22nd February 1968 | 23rd June 1968 |
| Place of Birth | Ŭiryŏng, South Kyŏngsang, Japanese occupied Korea | Cheongju, North Chungcheong Province. | Seoul, South Korea, Korea | Yongsan District, Seoul, South Korea |
| Age | 78 years old | 62 years old | 52 years old | 52 years old |
| Status | Businessman | Businessman | Businessman | Businessman |
| Occupation | Samsung Electronics | Pharmaceutical company Bristol-Myers Squibb | NXC corporation | Vice-Chairman of Samsung |
| School | N / A | Jemulpo High School | N / A | N / A |
| Graduation | Waseda University, George Washington University. | industrial engineering at Konkuk University | Seoul National University, KAIST, Korea National University of Arts | Seoul National University Keio University, Harvard Business School |
| Career | He started his career after the death of his father after about 2 weeks. | Korea Productivity Center where he started his career at Daewoo Motors. | Kim founded the company in 1994 and CEO until 2005. | Started his career in 1991 in the Samsung company as vice president. |
| Net worth | US$20.6 billion (February 2020) | $11.6 Billion (10 September 2020) | $9.6 Billion (April 2019) | $6.7 Billion (June 2020) |
| Famous for | Chairman of Samsung Electronics | Cell Trion a biosimilar industry | Founder, Chairman, Nexon | In 2009, famous in the company and became Chief Operating Officer of Samsung Electronics |
| Investments | Change the things except for kids and wife, | in 2002 established Nexol, later became Cell Trion, a biosimilar industry. U.S. pharmaceutical company | He purchased Bricklink in 2013, in the 2017 Korbit & 2018 Bit stamp. Both are used as the cryptocurrency exchanges based in South Korea and Europe. | Samsung heir Lee Jae-Yong likely to make investment announcement in India in 2019 |
| Philanthropy | N / A | N / A | In 2018, Kim established the Nexon Foundation and donate US$93 million from personal wealth, | N / A |
Lee Kun-hee:
Lee Kun-hee was born in Ŭiryŏng, South Kyŏngsang, Japanese occupied Korea on 9th January 1942. He is the Chairman of Samsung Electronics Group. He resigned in April 2008 and owing to the company Samsung slush funds scandal, but returned to the company on 24th March 2010. Lee became a member of the International Olympic Committee. He is the 3rd son of Samsung Founder Lee Byung-Chul. With the estimation of Forbes, Lee Kun-hee is the richest person in Korea with a net worth of about $7.2 Billion. According to Forbes magazine, he came in the first 35th position who has the power and is most powerful in Korea. He took the chairmanship on 1st December 1987 after the death of his father for about 2 weeks. Lee Byung-Chul was founded by the Samsung company. The company produces low-quality massive goods and the company could not manufacture the compete in quality. After in 1993, he said the "Change everything except your wife and kids" and he true to his words that he changed the Korean culture that had pervaded Samsung until this point. Soon the company talking to the sky and got famous in Asia after it became famous in World Wide. Today the Samsung company generates revenue of about 39 times what they were in 1987 and generates about 20% of South Korea's GDP, and Lee became the richest man in Korea[1].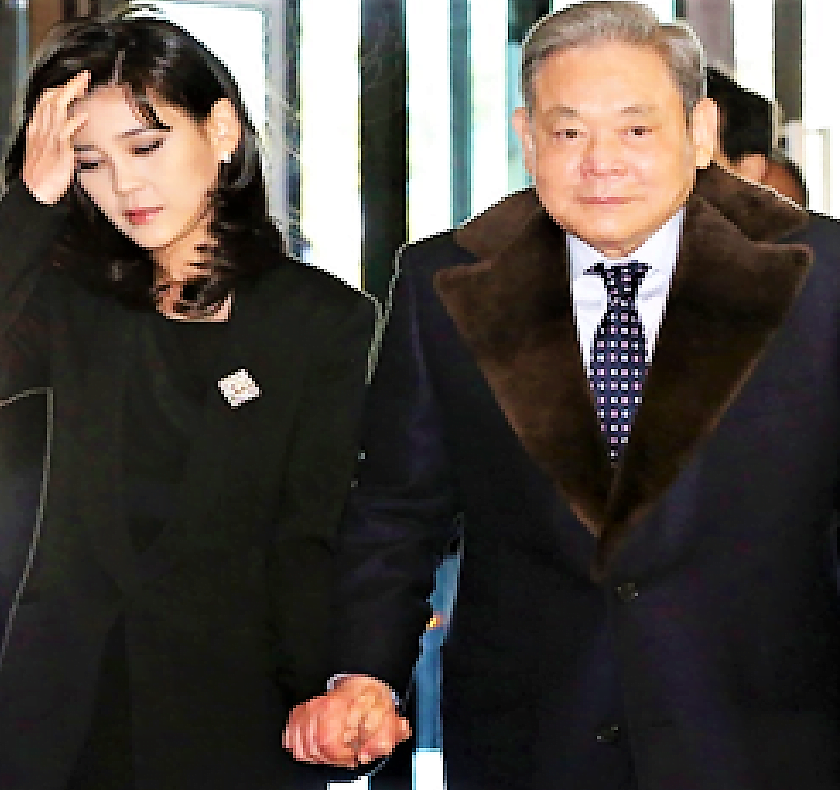 The Samsung scandal founded on 14th January 2008, Police raided his home and office in an ongoing investigation into charges that Samsung was accountable for sludge deposit used to bribe powerful prosecutors, judges, and political figures in South Korea. Lee was reported that "I am responsible for everything. I will assume full moral and legal responsibility." After that on 16th July 2008, the New York Times reported that Lee was guilty of the charges of financial wrongdoing and tax evasion. In 2010, the company's former chief legal counsel, Kim Yong-Chul published a book which is called "Think Samsung" in which there was the explanation of consolidation 10 trillion won ($8.9 billion) from Samsung companies, terminate the suggestion and persuaded government administrators to safeguard the flat transmission of power to his son[1].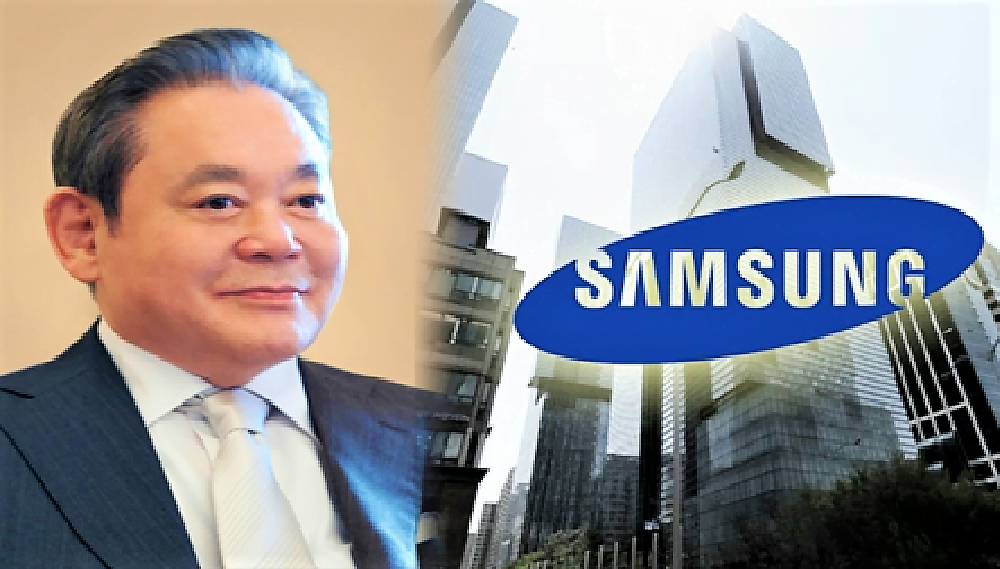 Seo Jung-jin:
Seo Jung-jin was born on 23rd October 1957 in Korea and is the founder and Chairman of pharmaceutical with the agreement to U.S Pharmaceutical company Bristol-Myers Squibb. He completed his early education from the Jemulpo High Schoool and completed his higher education in industrial engineering from the University of Konkuk. After that, he did an MBA from the same university before joining the Samsung electro-mechanics. He went to Korea productivity Center and doing a job at Daewoo Group. Kim Woo-Joon was the chairman and he made Seo an adviser for Daewoo Motors. He lost his job in 2002 and established Nexol which after became Celltrion and strong biosimilar industry. Based on the Supply agreement with leading U.S Pharmaceutical company Bristol-Myers Squibb in 2004 and backed with Seo's investment. He and some other executives were summarily charged with the fixing stock prices that were fined for 1.1 Billion won in 2014[2].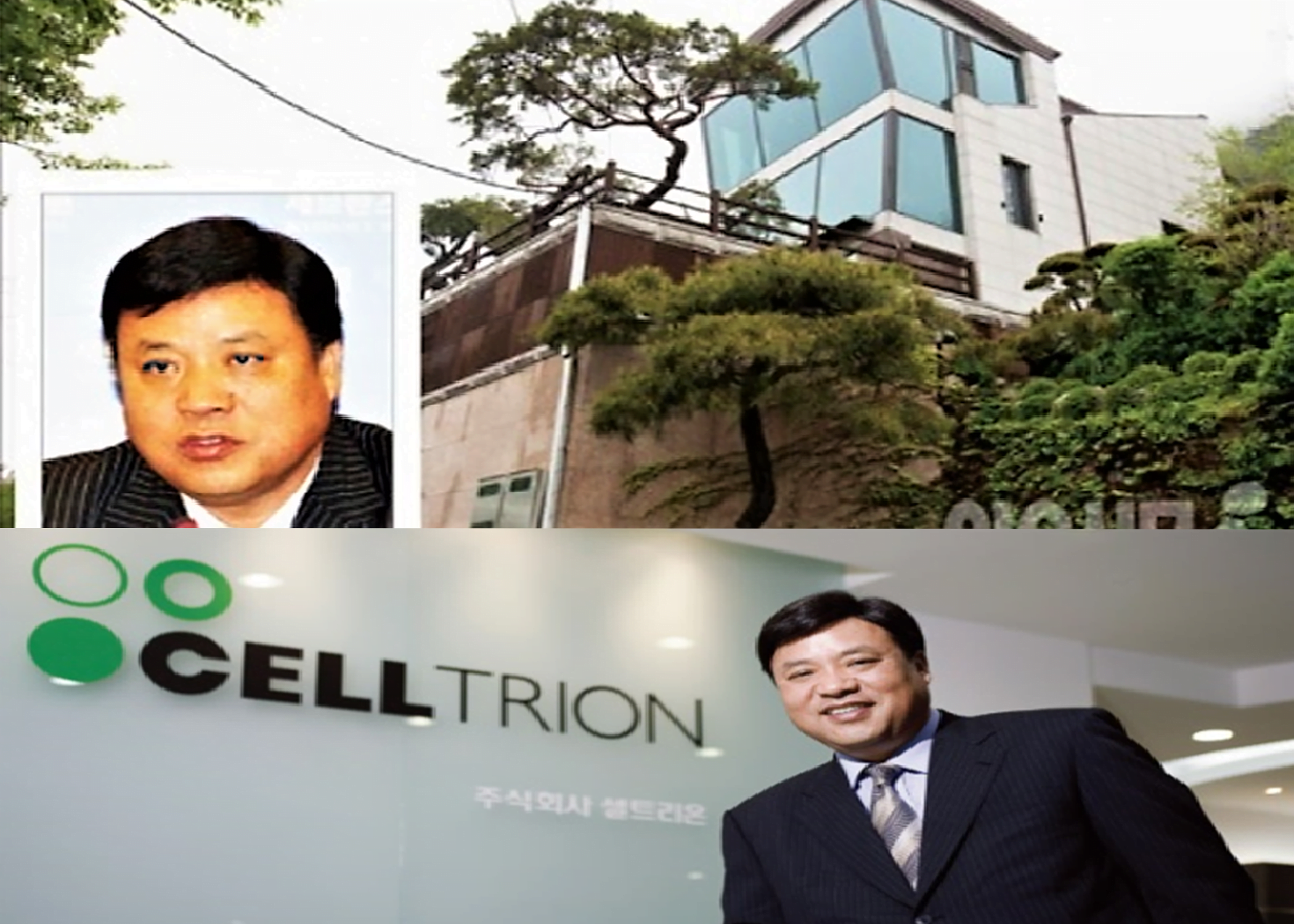 Kim Jung-Jin:
Kim Jung-Jin is a South Korean Businessman, investor, philanthropist, and the founder of Korea's largest gaming company, Nexon. He was born on 22nd February 1968 in Seoul Korea, Korea. He is the chairman and CEO of NXC corporation which holding the company of Nexon, partner at the Collaborative Fund, which is the New York-based venture capital firm. He started his career from 1994 and served as the CEO until 2005. He is the first person who launched the first graphical massively multiplayer online role-playing game (MMORPG), Nexus; The Kingdom of the Winds, and released popular titles such as Maple Story, Kart Rider, Mabinogi, and Dungeon Fighter. The Nexus company's offices are expanded over 190 countries and there are about 100 online and mobile games in Korea, Japan, the United States, Europe, and Taiwan[3].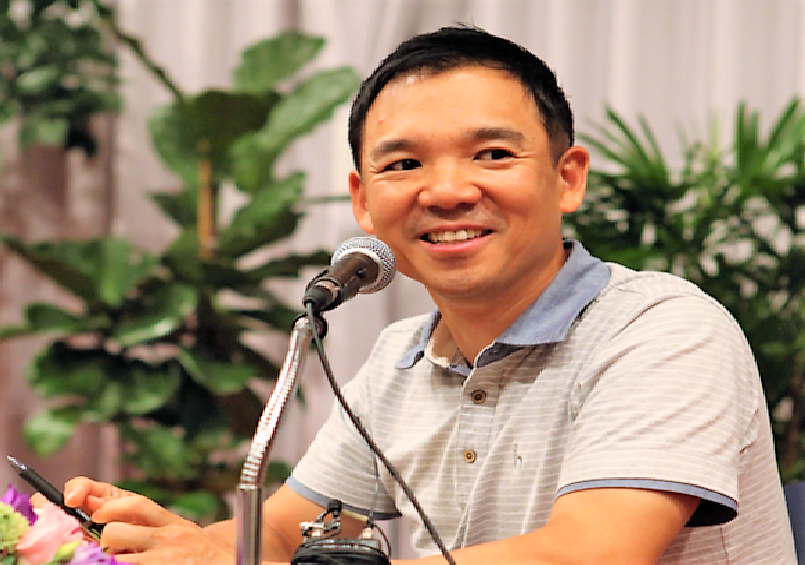 In 2009, Kim combined himself and his family's majority holding of Nexon by establishing NXC corporation, and now he is the CEO. In 2013, he purchased Bricklink which is the world's largest online marketplace for the Lego toys. After in 2014, he purchased the premium children's furniture manufacturer and later buy Jetkids for joining stoke in 2018. In 2014, Kim became the partner for the fund. At that time, he became the collaborative Founder and Managing partner Craig Shapiro welcomed Kim as a "bootstrap" business expert at the firm. Kim takes the business into the multi-billion dollars without taking any VC investment. After that, Kim did investments at the collaborative Fund include Lyft, Kickstarter, Quora, Reddit, and CircleUp. He is also a philanthropist and founded the NEXON foundation and he helped children, women and other homeless persons helped from his wealth $93 billion, also made hospitals for children. Kim is married to Jung-Hyun Yoo, and they have two children[3].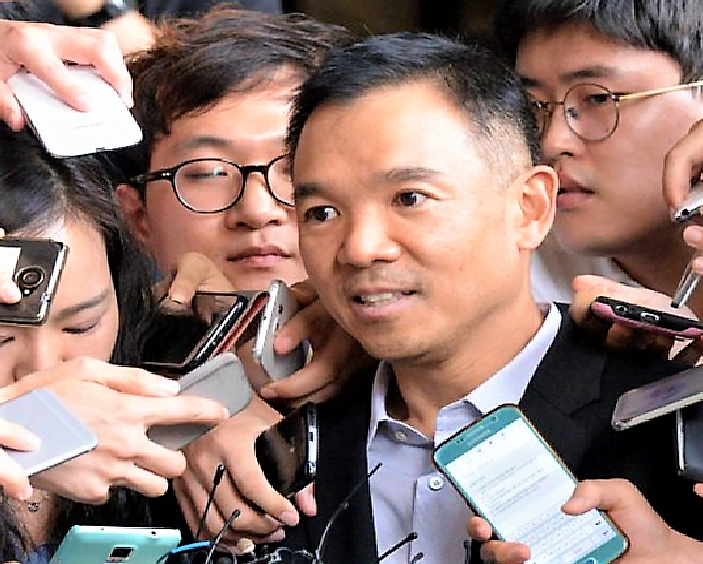 Lee Jae-Yong:
Lee Jae-Yong was born on 23rd June 1969 in Yongsan District, Seoul, South Korea. He is a businessman and the vice-chairman of Samsung electronics. He completed his early education from a local school and higher education from the Seoul National University and completed his M.B.A from Keio University. He got admission to Harvard Business School for about five years in pursuit of a Doctor of Business Administration degree but did not complete. After the completion of his studies, started a job in Samsung Electronics in 1991 and became vice president of Samsung electronics. In December 2009, Lee Jae-Yong became the Chief Operating Officer of Samsung Electronics. He became the Vice Chairman of Samsung electronics and has the main shareholder in the company[4].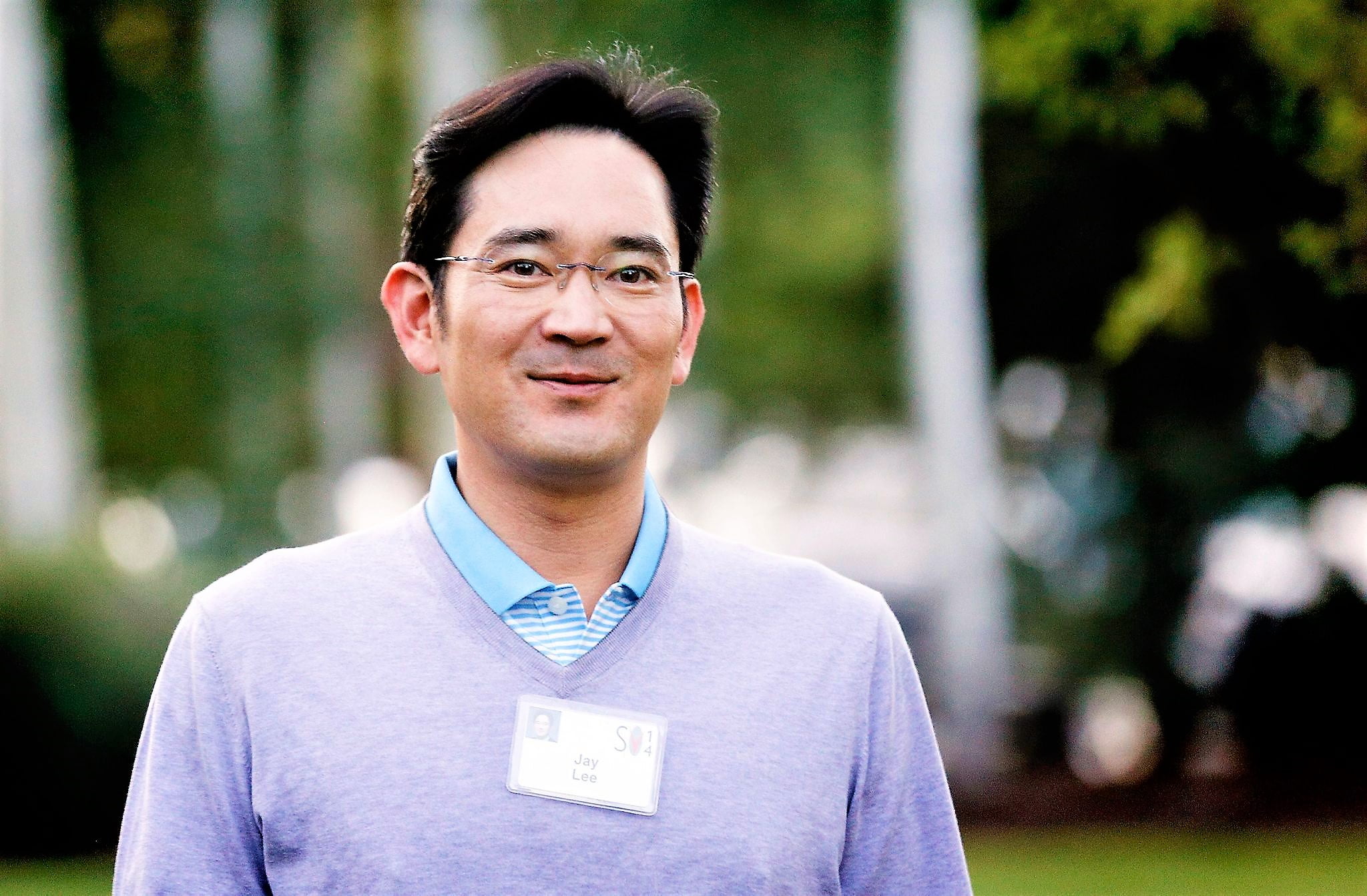 In January 2017, Lee was accused of "Bribery embezzlement and perjury" by the South Koren prosecutor's office, he got arrested on 16th February 2017. After in 2017 Lee was found to be guilty from corruption. Lee wanted to invest in India, said in 2019. Lee's management style is polite and quiet demeanor. Lee was found to be polite with the reporters and has a light-hearted attitude with all persons[4].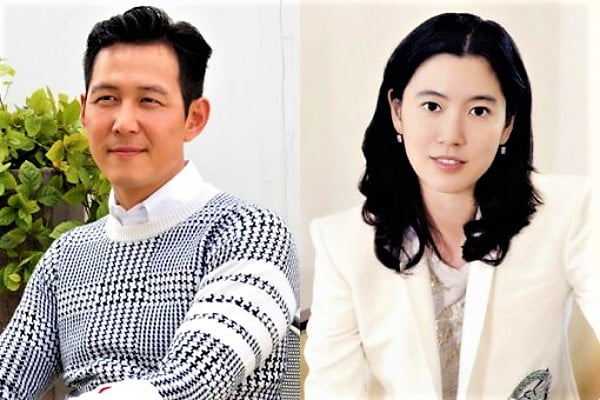 Summary:

According to my opinion, many personalities are rich in the country but there are some richest personalities which are famous all over the world. Lee Kun-hee is the personality who cares about his father's business after the death of his father. His father's company manufactures a low-quality excessive number of electronic products but he changed everything when he took over the company. He changes except the wife and kids. He brought workers from abroad and got famous all over the world. Lee Jae-Yong became the vice president and in the last, he has the main share in the Samsung company of electronics. There is a hard-working of both the person to take the company to take to the sky and manage. Seo Jung-Jin is also a businessman who first completed the doctorate and started working at Daewoo Group motors, joined the company of Samsung, and worked for the health and biosimilar industry and Celltrion. Kim Jung-Ju is a businessman who has pain for humanity. He gave many of his wealth to the poor persons and made the foundation. His philanthropist works are now increasing in the country.

References:
1. peoplepill. 11th September 2020; Available from: https://peoplepill.com/people/lee-kun-hee/.

2. m.theinvestor. 11th September 2020; Available from: http://m.theinvestor.co.kr/people_detail.php?q=Seo+Jung-jin&mode=rich&num=18.

3. Peoplepill. 11th september 2020; Available from: https://peoplepill.com/people/kim-jung-ju/

4. Wikipedia. 11th September 2020; Available from: https://en.wikipedia.org/wiki/Lee_Jae-yong_(businessman)#Career_at_Samsung\.

"article">