| | | | | |
| --- | --- | --- | --- | --- |
| Basic Information | Gina Rinehart | Harry Triguboff | Anthony Pratt | Frank Lowy |
| Nationality | Australian | Australian | Australian | Australian |
| Date of Birth | 9th February 1954 | 3rd March 1933 | 11th April 1960 | 22 October 1930 |
| Place of Birth | Perth, Western Australia, Australia | Dalian, Liaoning, Russian federation | Melbourne, Australia | Fiľakovo, Czechoslovakia (now Slovakia) |
| Age | 66 years old | 87 years old | 60 years old | 89 years old |
| Status | Businessman | Businessman | Businessman | Businessman |
| Occupation | Mining magnate; a company | Real estate property development | Visy Industries and Pratt Industries | Shopping centers developer |
| School / College | St Hilda's School | Scots College in Sydney | N / A | N / A |
| Graduation | Dropped from the college | The University of Leeds in England | Monash University, Melbourne, got the degree of Bachelor of Economics (Hons) in 1982 | N / A |
| Career | She became Chairman of Hancock prospecting Pty Limited (HPPL) in March 1992 | He started his career from the 2nd block of land in 1963 this time Smith Street Tempe. | He became chairman of Visy Industries in 1988 | Started his career by selling small items to the consumers |
| Net worth | $15.6 billion (July 2020) | $ 9.2 billion (2018) | $6.80 billion (2019) | $4.60 Billion (2014) |
| Famous for | Mining magnate; company chairman | Real estate property development | Executive Chairman of Visy Industries and Pratt Industries | Making shopping malls |
| Investments | 10% stake in Ten Network Holdings in 2010, In 2012 became the largest shareholder in Fairfax with a stake of over 12%. | In 1968, investment in Glades Ville, in 2004 Meriton completed the construction of World Tower. | Muhammad Ali Centre, Kentucky, Louisville, and also takes part in other organization in the US and Australia | Investments in the shopping malls of Australia and the US |
| Philanthropy | SISHA, a Cambodian non-profit organization campaigning against human trafficking, In 2012, Swimming Australia announced a $10 million fund arrangement with Georgina Hope Foundation | The Harry Triguboff Foundation, | Charity organizations in the US and Australia. | In 2002, donated the amount of about A$10 million, for making the institute for about A$30 million. In 2008 Lowy donated an undissolved amount towards the Victor Chang Cardiac Research Centre. |
Gina Rinehart:
Gina Rinehart was born on 9th February 1954 in Perth, Western Australia, Australia. She owns the business of her father after his father's death. She became the chairperson of his father's business of the Hancock prospecting group which is a mineral exploration and extraction company who founded by her father in the 1950s. Gina wanted to Groom her father's business from an early age. She completed his school education and got admission to economics at the University of Sydney, unfortunately, did not complete her education. She was an intelligent young woman and had an interest in expanding the business of her father with her willing. Gina's total attention at her father's business dropped from the college and got the information about the mining and iron-ore industry operated. Her father's name was Lang Hancock died in 1992, she married and widowed now. Gina inherited her father's business and became the Chairperson of Hancock Prospecting Pty Limited (HPPL) and the Group of HPPL companies. During her father's the company's mining activities were mainly related to the exploration and accumulation of vast mining lease. She received the royalties from Hamersley Iron from the year of 1960s. Hancock Prospecting entered into the joint venture with Rio Tino and shares 50% of the profits made by the Hope Downs mine, which is functioned by Rio Tinto and produces 30 million tons of iron ore yearly[1].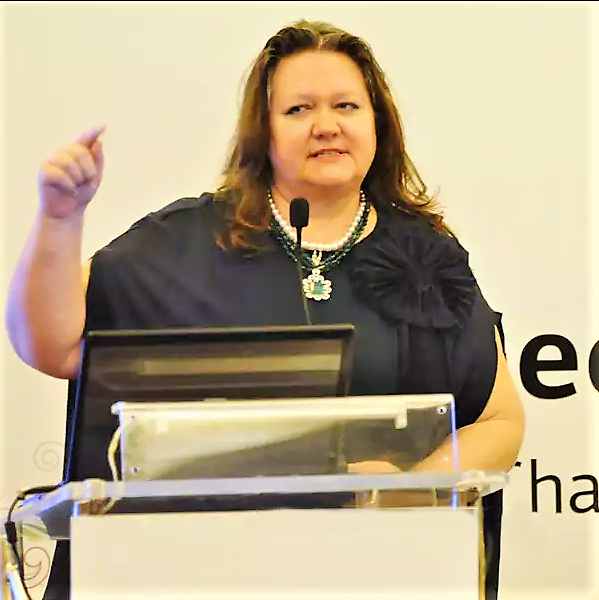 The company produces Mineral resources Limited at Nicholas Downs, Northwest of Newman, and which crops about 500 million tons of ferruginous manganese. After the years, Rinehart expanded her business welfares which are no longer limited to the withdrawal business. She attained the 10% stake in Ten Network Holdings in 2010 and after that bought the considerable picket in Fairfax Media too. She became the main bondholder in 2012 in Fairfax with the picket of 12%. After 3 years in 2015, she attained the Fossils Downs, a countrified tenancy and cattle station after it was placed on the market for the first time in 133 years. The sale price of the property area was about 4000 square kilometers, the property's estimated worth is between Australian $25-30 Million[1].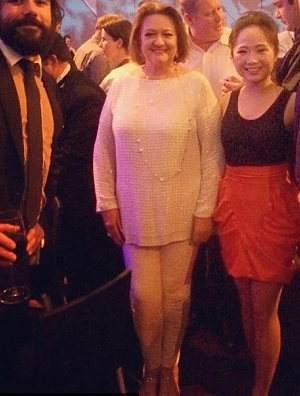 Harry Triguboff:
Harry Triguboff was born on 3rd March 1933 in China, is a Russian-born Australian billionaire real estate developer. He is the richest person in Australia and Founder and managing director of Meriton and is known as "high-rise-Harry". He got his early education from the place where he was born and after that, he got admission to the Scots College in Sydney. Later he moved to the University of Leeds in textiles in England before started the business in Israel and South Africa. In May 2016, Financial Review Rich listed 200 people in which his name was also in them, he declared to be the richest person in Australia. He started his career from the 2nd block of land in 1963 and that time in Smith Street Tempe and in-progress building a wedge of eight units with his companion[2].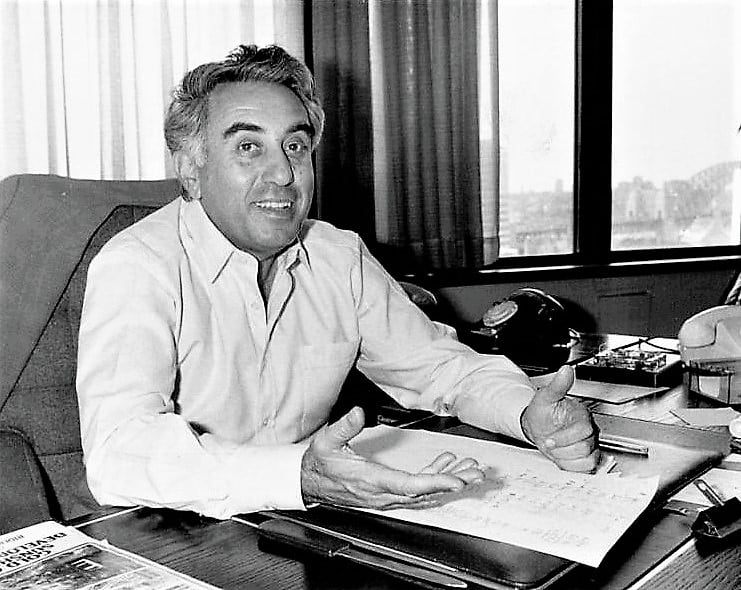 Triguboff is the managing director of Meriton Apartments Pty Ltd. Over time Meriton built more than 55,000 housing townhouses and flats from the year of 1963 and creation Australia's main housing staff designer. After that in 2010, the Meriton is the only company that can be built more than 1000 apartments in a year. Triguboff donates many of his wealth to the political parties. In 2010, he said to the Federal government should insist on Reverse Bank interest rates being released to expand the housing affordability. According to Forbes news and information, his worth of wealth is about $5.6 billion in 2015. He became the 262nd wealthiest person in the world. He was appointed on 26th January 1990 as a member of the Order of Australia "for service to building and construction and philanthropy" and later an Officer of the Order on 7th June 1999 "for service to the community as a philanthropist and to the residential construction industry". He is the first person who won the award of Australia's Property Person of the Year 2 times. And again in 2009, he was awarded from this award[2].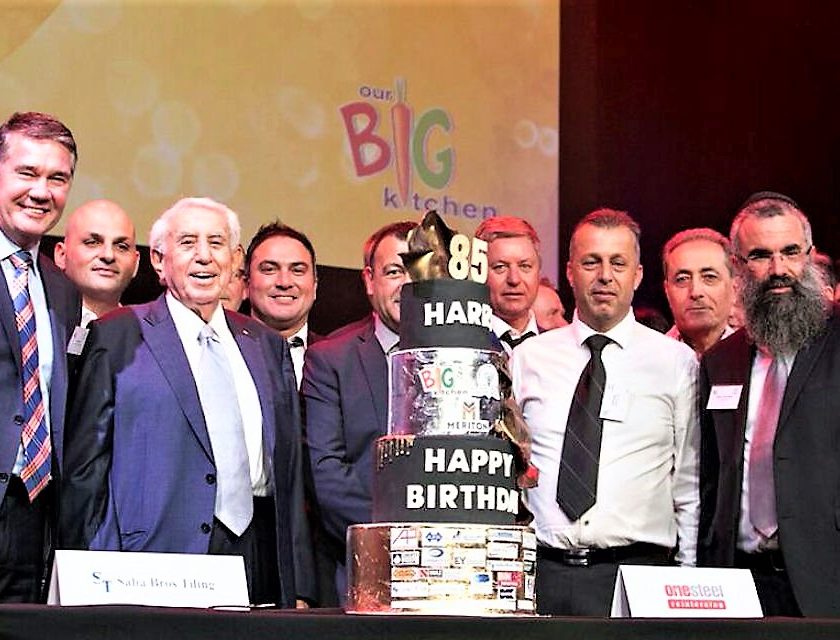 Anthony Pratt:
Anthony Pratt was born in China on 11th April 1960, Australian- Israeli businessman. He got his early education from China and later moved to Australia. He got admission to the Monash University in Economics in 1983 and after joined McKinsey & Co, a referring business. He became the joint general manager in the Visy Board of Visy. Later he joined Pratt industries in 1988 as a Chairman and took over the company CEO, later in 2009 became the chairman after his father's death. After that in 1991, the company expanded to the US, and at that time he acquired many corrugated companies that are still a major part of the Pratt. From then, the company earning and sales are also increased, there are more than 3000 employees at its box pans and mills over the US. According to him, more American employees are working in the company than the employees that are working in Australia[3].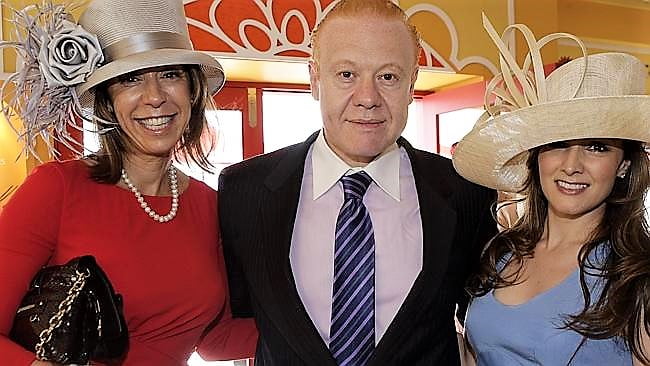 Pratt entered the industries with about $1500 million, now his revenue from the business is more than $1 billion. Anthony is the part of the National Board of Muhammad Ali Centre, Kentucky, Louisville. He also took part in the charity organizations in the US and Australia. He is also a member of the Climate Group which is the eco-friendly group and was established by Tony Blair who is the British PM. Global green USA of Mikhail and Captain Planet Substance of Ted Turner also has awarded Pratt for his efforts. He also asset for making the atmosphere recycle over $1 billion in the global inventiveness by the previous US Leader Bill Clinton[3].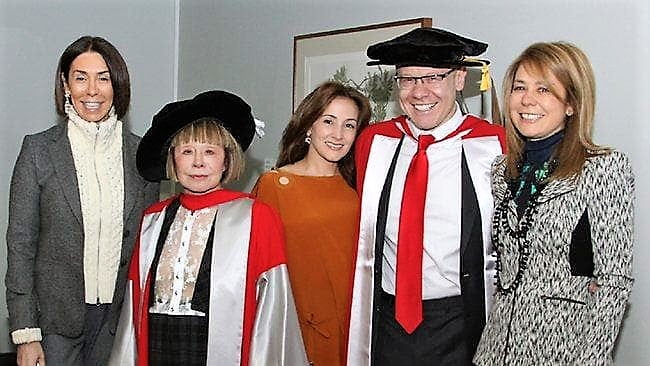 Frank Lowy:
He was born on 22 October 1930 Fiľakovo, Czechoslovakia (now Slovakia), He was living in Hungary, when there was a war of World War II, left Israel, and moved Australia. His family started the business thereof delivering small items to the consumers. Frank Lowry is an Australian Businessman which has been ranked top in the list of wealthiest persons in the country. He is the partner of the Westfield Group company which operates more than 100 shopping malls in the US, UK, New Zealand, and Australia. According to our research, he is the 4th richest person in Australia. He turned 80 in 2011 and after that which became the non-executive chairman of the group and his son Peter and Steven gave him Chief Executive. He met with John Saunders who became the partner for the Westfield Development Corporation. They made a shopping mall in the Western Suburbs of Sydney. After some decades they both became the developer of several shopping centers in different parts of the United States and Australia, they changed their company name to Westfield Group[4].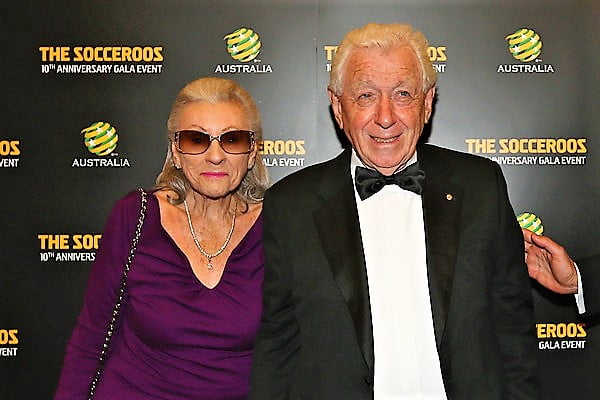 After that, the company was listed on the stock Exchange in 1960. One partner has left the Group of whose name was Saunders. Whereas Frank run the business in the UK and New Zealand between the year 2000. He became the Director of the Reserve Bank of Australia first time in 1995, again in 2000 and 2003. He was the last time appointed in 2005. He was the supporter of the Association Football for Australia and he was elected as the Chairman of FFA in 2003 too. He gave a new life to soccer and in 2008, he was appointed on the FIFA board as well. After that in 2007, he started a campaign for hosting FIFA World Cup 2022 in Australia, giving the support of $46 million from the Australian Government. In addition to this, Frank Lowry has also given extensive financial support to a wide range of causes. Australia has also won the award for the philanthropist among other countries. He donated about the donations of A$10 million in 2002. He completed his 50 years in Australia in 2003. He also took part in other donations in which the most famous construction is UNSW Cancer Research Center in Australia[4].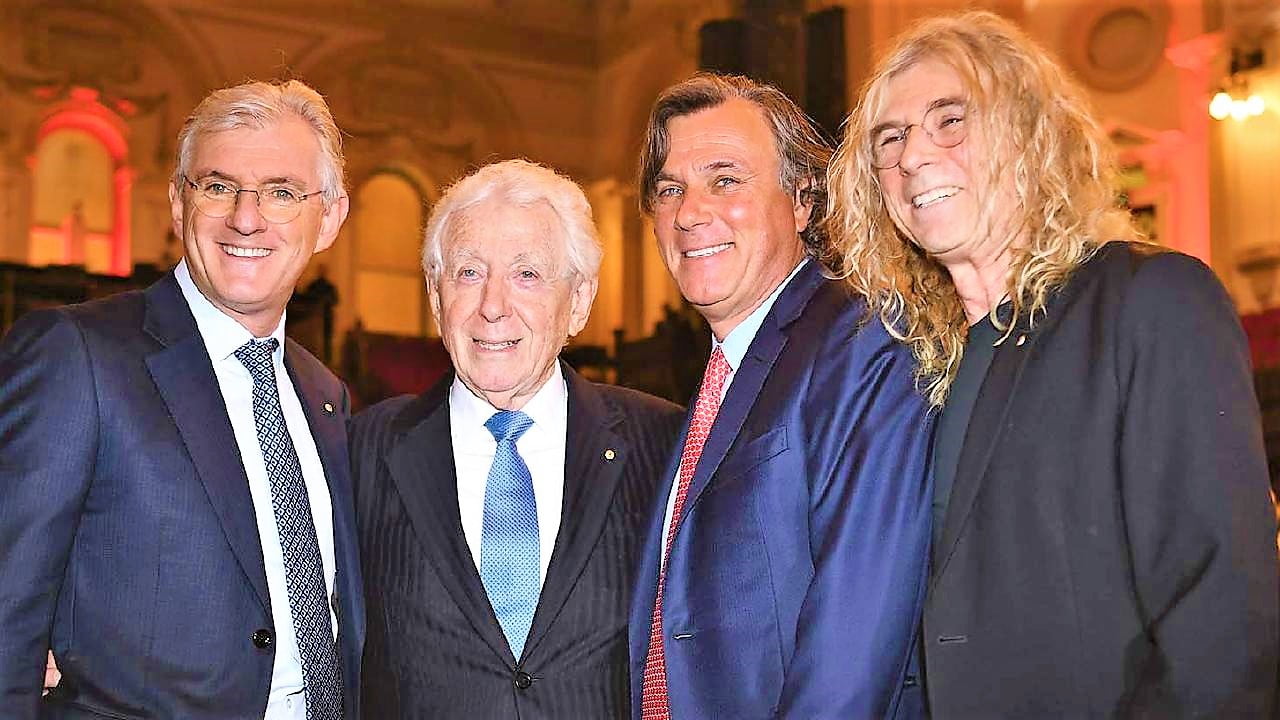 Summary:

According to my research, many businessmen are growing in Australia from which there are richest personalities that grow their business from below level to the top of the country's businessmen. There is one lady Gina Rinehart who is at the top in the list of Australia took over the business of father after the death of her father. She became the richest personality in the country who has a kind heart and philanthropist, founded foundations for poor persons. Harry Triguboff started his business by selling the second block of land in 1963. He has the business of Real Estate. In 1968, investment in Glades Ville, in 2004 Meriton completed the construction of World Tower. Anthony Pratt is also a business person who has the occupation of Visy Industries and Pratt Industries. He became chairman of Visy Industries in 1988 and famous for the Executive Chairman. Frank Lowry and his family lived in Hungry, when there was a war of World War II, left Israel and moved Australia. His family started the business thereof delivering small items to the consumers. Frank Lowry is an Australian Businessman which has been ranked top in the list of wealthiest persons in the country. He is the partner of the Westfield Group company which operates more than 100 shopping malls in the US, UK, New Zealand, and Australia. These all have kind-hearted and have foundations for poor persons. Australia has an award for the philanthropist.

Reference:

1. thefamouspeople. 14th September 2020; Available from: https://www.thefamouspeople.com/profiles/gina-rinehart-6431.php.

2. wikipedia. 14th September 2020; Available from: https://en.wikipedia.org/wiki/Harry_Triguboff#Early_life_and_education

3. vyapaarjagat. 14th September 2020; Available from: https://www.vyapaarjagat.com/international/anthony-pratt/

4. successstory. 14th September 2020 Available from: https://successstory.com/people/frank-lowy-ac

"article">