USA election 2020:
| | | |
| --- | --- | --- |
| Basic Information | Joe Biden | Donald John Trump |
| Nationality | American | American |
| Date of Birth | 20th November 1942 | 14th June 1946 |
| Place of Birth | Scranton, Pennsylvania, U.S. | Queens, New York City, America |
| Age | 77 years old | 74 years old |
| Spouse | Neilia Hunter, ​ (m. 1966; died 1972) ​ Jill Jacobs (m. 1977) | Ivana Zelníčková (m. 1977; div. 1992), Marla Maples (m. 1993; div. 1999), ​ Melania Knauss (m. 2005) |
| Awards | Presidential Medal of Freedom with distinction (2017) | Humiliation award, Tree of life Award, Ellis Island Medal of honor, Golden Raspberry Award, President's Medal, Gaming Hall of Fame, Hollywood Walk of Fame, Muhammad Ali Entrepreneur Award, Unicorn Children's foundation shining award, Multiple AAA five-diamond award, Palm Tree award, President Hero Award, WWE Hall of Fame, New Jersey Boxing Hall of Fame, The Algemeiner Liberty Award, Law Enforcement Foundation Commandant's Leadership Award, Time Person of the year in 2016, Friends of Zion Award, Sports Business Journal, Golden Raspberry Award, 12th Annual Rubber Dodo Award, Atlantic city boxing Hall of Fame in 2018, Wounded Warrior Project award |
| School completion | High school | Kew-Forest School |
| College completion | Syracuse University College of Law | Fordham University |
| University Graduation completion | University of Delaware | Wharton School (BS in Econ.) |
| Works in | Democratic Party | Republican Party |
| President | 47th President of the United States | 45th president of the United States |
| Other works | Member of the New Castle County Council from the 4th district (1970 – 1972), Chair of the Senate Judiciary Committee (1987 – 1995), Chair of the International Narcotics Control Caucus (2007 – 2009), Chair of the Senate Foreign Relations Committee (2007 – 2009), United States Senator from Delaware (1973 – 2009) | Real estate, Palm Beach estate, Atlantic city casinos, Golf Courses, United football league, New Jersey Generals, Eastern Air Lines, Trump University, Foundation, Social issues, Russian election conference, 2017 FBI counterintelligence inquiry, Special counsel investigation, Judiciary, |
Abstract:
In this post we will discuss about two famous parties in America. One is the Democratic and other is the republican party. Both the parties have different opinions and laws. Donald trump is a businessman who is working of real estate, owner of Palm beach estate, Atlantic city casinos, Golf Courses, United football league, New Jersey Generals, Eastern Air Lines, Trump University, and Foundation. He worked on the social issues, Russian election conference, FBI counterintelligence, special counsel investigation and much works done by him. While Joe Biden remained the member of the New Castle County Council from the 4th district, chair of the senate judiciary committee and other works done by him USA election 2020.
Now in USA election 2020, there are election which being progress. let's see what happened with both of them, there is tough match between Trump and Joe Biden. At this time, Biden is leading and the Trump got success only from 4 states out of 12. now let's see what will be the result of these USA elections 2020.
Joe Biden:
Joe Biden was born on 20th November 1942 in Scranton, Pennsylvania, U.S. He is known to be as the 47th President of the United States of America. He was with President Barack Obama in the year 2008 and was re-elected in the year 2012. He is now being called the Democratic presidential Nominee. Joe Biden also remained as a salesman of the used cars, was from a middle-class family lifestyle. He was a good player on the football team at high school and also a base ball player. He completed his graduation in the year 1961. He got his education of law from the law degree from the Syracuse University College of law and he ranked on the 76th in class out of 85d.
At first, he defends the public and after that headed by a locally active Democrat which he named the Democratic Forum. He had two marriages from which one of them was died in an accident after that he did another from the secretary of the Senate Francis R. Valeo. He did campaign about the elections for electing himself as the president of the United States of America. He had remained as the 47th President of the United States of America, a member of the New Castle County Council from the 4th district, Chair of the International Narcotics Control Caucus, Chair of the Senate Foreign Relations Committee, United States Senator from Delaware. He became the 55th youngest serving Senator. In 2017, he was very close to the administration, and after that Obama presented Biden with the Presidential Medal of Freedom. After 2 years Biden launched its campaign for the USA Election 2020 President and is the 2020 Democratic presidential nominee[1].
Donald John Trump:
Trump was conceived on June 14, 1946, at Jamaica Hospital in the district of Queens, New York City. His dad was Frederick Christ Trump, a Bronx-conceived land engineer whose guardians were German settlers. His mom was Scottish-conceived housewife Mary Anne MacLeod Trump. Trump experienced childhood in the Jamaica Estates neighborhood of Queens and went to the Kew-Forest School from kindergarten through seventh grade. At age 13, he was taken a crack at the New York Military Academy, a private boarding school. In 1964, he enlisted at Fordham University. After two years he moved to the Wharton School of the University of Pennsylvania, graduating in May 1968 with a B.S. in economics.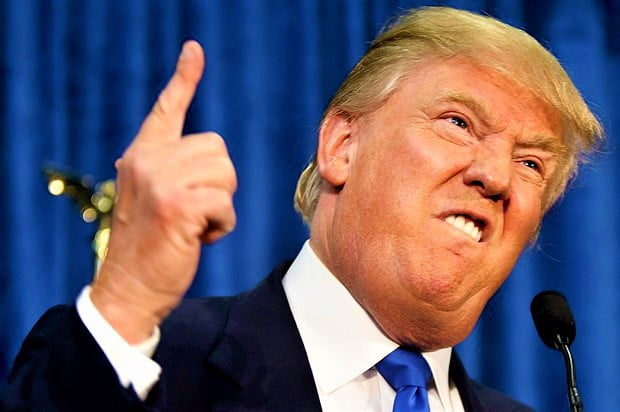 Profiles of Trump distributed in The New York Times in 1973 and 1976 incorrectly announced that he had graduated first in quite a while class at Wharton, yet he had never made the school's honor roll. In 2015, Trump's legal counselor Michael Cohen undermined Fordham University and the New York Military Academy with lawful activity on the off chance that they delivered Trump's scholastic records[2].
Democratic and Republican party differentiation[3]:
| | | |
| --- | --- | --- |
| Common line | Democrat | Republican |
| Attitude | Liberal, Left-leaning | Conservative, right-leaning |
| Finances ideas | Least wages and reformist tax assessment, for example, higher duty rates for higher pay. Conceived out of against federalist thoughts however developed over the long haul to support more govt guideline | Accept duties ought not to be expanded for anybody (counting the well-off) and that wages should be set by the free showcase. |
| Common and social thoughts | In light of network and social obligation | In light of separate rights and justice |
| Stance on Military problems | Decrease spend | Increased spend |
| Stance on Gay marriage | Support but some not agreed | Opposed but some disagree |
| Stance on Abortion | Should remain legal and support Roe V. Wade | Should not be legal but opposed Roe V. Wade |
| The stance on the death penalty | Support for the death penalty | Support the death penalty |
| Taxes | Higher-income should pay a high amount of tax | Same tax rates applied to all persons |
| Government Regulation | Needed to protect the consumers | Same tax rates applied to all public |
| Healthcare Policy | Only government hospitals and clinics can cure | Private companies can provide healthcare services |
| Immigration | With no crime can live in the U.S. for more than 5 years | Cannot live in the U.S. instead of the paper completion |
| Traditionally strong | California, Massachusetts, New York | Oklahoma, Kansas, Texas |
| Symbol | Donkey | Elephant |
| Color | Blue | Red |
| Established | 1824 | 1854 |
| Senator leader | Chuck Schumer | Ronna Romney McDaniel |
| Famous presidents | Franklin Roosevelt (FDR), John F. Kennedy, Bill Clinton, Woodrow Wilson, Jimmy Carter, Barack Obama | Abraham Lincoln, Teddy Roosevelt, Ronald Reagan, George Bush, Richard Nixon |
| Seats in the senate | 45/100 | 53/100 |
| Seats in the House of representatives | 235 / 435 | 200 / 435 |
| Governorships | 23 / 50 | 27 / 50 |
| Nominee for 2020 | Joe Biden | Donald John Trump |
History of the Democratic and Republican coalitions:
The Democratic Party follows its beginnings to the counter federalist groups around the hour of America's freedom from British guidelines. These groups were composed of the Democrat-Republican faction by Thomas Jefferson, James Madison, and other compelling rivals of the Federalists in 1792[3].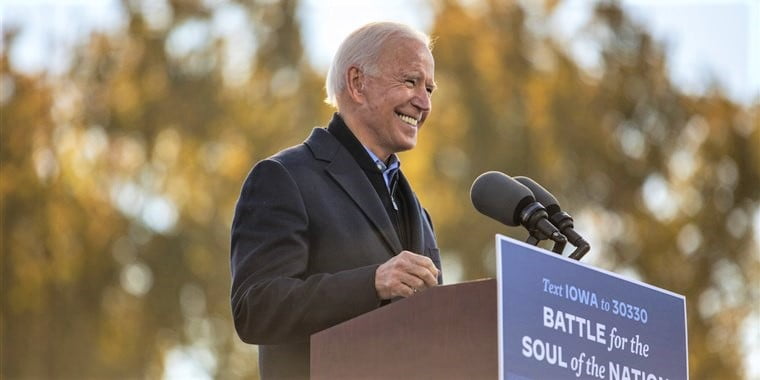 The Republican faction is the more youthful of the two gatherings. Established in 1854 by abolitionist subjugation development activists and modernizers, the Republican Party rose to unmistakable quality with the appointment of Abraham Lincoln, the primary Republican president. The gathering managed the American Civil War and Reconstruction and was harried by inside groups and embarrassments towards the finish of the nineteenth century[3].
Since the division of the Republican Party in the appointment of 1912, the Democratic coalition has reliably situated itself to one side of the Republican Party in financial just as social issues. The financially left-inclining lobbyist theory of Franklin D. Roosevelt, which has emphatically impacted American radicalism, hosts formed a great part of the gathering's financial plan since 1932. Roosevelt's New Deal alliance normally controlled the public government until 1964.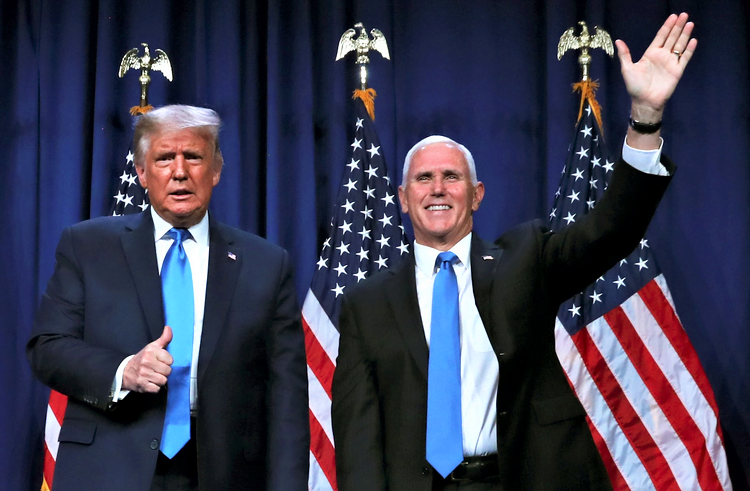 The Republican Party today bolsters support of the business stage, with establishments in monetary libertarianism, and financial and social traditionalism[3].
Contrasts in Philosophy:
Conservative way of thinking inclines more towards singular opportunities, rights, and duties. Interestingly, Democrats append more prominent significance to equity and social/network duty.
While there might be a few contrasts in supposition between singular Democrats and Republicans on specific issues, what follows is speculation of their remain on a few of these issues[3].
The function of Government:
One of the crucial contrasts among Democratic and Republican coalition beliefs is around the part of the government. Liberals will in general support a more dynamic part for government in the public eye and accept that such contribution can improve the nature of individuals' lives and help accomplish the bigger objectives of chance and uniformity. Then again, Republicans will in general support a little government both as far as the number of individuals utilized by the legislature and regarding the jobs and duties of government in the public arena. They see "huge government" as inefficient and an impediment to completing things. Their methodology is a Darwinian private enterprise in that solid organizations ought to make due in an unregulated economy as opposed to the administration affecting through guideline who wins or loses in business[3].
For instance, Democrats will in general support natural guidelines and against separation laws for business. Conservatives will in general consider such guidelines destructive to business and occupation development because most laws have unintended outcomes. Undoubtedly, the Environmental Protection Agency (EPA) is an administrative office that numerous Republican official competitors love to scorn to act as an illustration of "pointless" government organizations that they would close down[3].
Another model is the food stamps program. Conservatives in Congress were requesting slices to the Supplemental Nutrition Assistance Program (or SNAP), while Democrats needed to grow this program. Leftists contended that with the joblessness rate high, numerous families required the help gave by the program. Conservatives contended that there was a ton of extortion in the program, which is squandering citizen dollars. Conservatives additionally favor more individual duty, so they might want to establish decides that power recipients of government assistance projects to assume closer to home liability through measures like obligatory medication testing, and searching for a job[3].
The Democrats and Republicans have differing thoughts on numerous hot catch issues, some of which are recorded beneath. These are extensively summed up sentiments; it must be noticed that numerous lawmakers in each gathering have extraordinary and more nuanced positions on these issues[3].
Military:
Conservatives: Prefer expanding military spending and have an all the firmer stance position against nations like Iran, with a higher propensity to convey the military choice[3].
Leftists: Prefer lower increments in military spending and are relatively more hesitant to utilizing military power against nations like Iran, Syria, and Libya[3].
Firearm control laws:
Leftists favor more weapon control laws for example restrict the option to convey covered weapons in broad daylight places. Conservatives restrict firearm control laws and are solid allies of the Second Amendment (the option to remain battle-ready) just as the option to convey covered weapons[3].
Fetus removal:
Leftists uphold premature birthrights and keeping elective premature births lawful. Conservatives accept premature births ought not to be legitimate and that Roe v. Swim ought to be toppled. A few Republicans venture to such an extreme as to restrict the contraception command for example requiring boss paid medical coverage intends to cover contraception[3].
A connected purpose of difference is early-stage immature microorganism research Democrats uphold it while Republicans don't[3].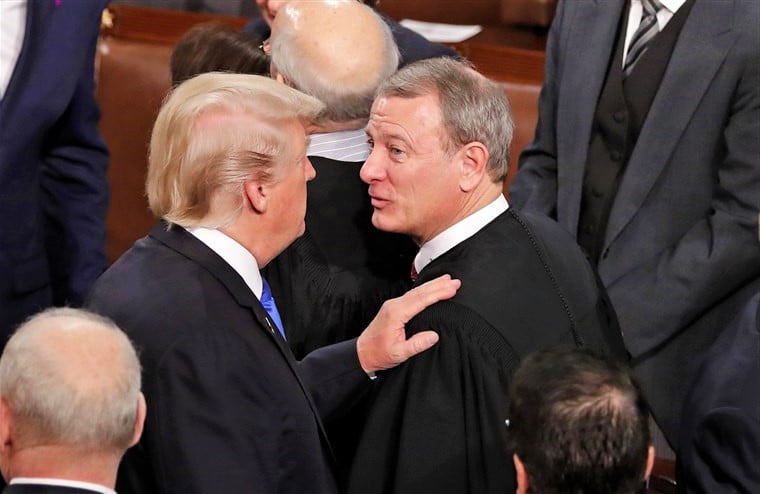 LGBTQ rights:
Liberals will in general support equivalent rights for gay and lesbian couples for example the option to get hitched and receive youngsters. Conservatives accept that marriage ought to be characterized as between a man and a lady so they don't uphold gay marriage, nor permitting gay couples to embrace kids[3].
Liberals are likewise steadier of rights for transsexual individuals; for instance, inside about a month of getting to work, Republican President Donald Trump revoked insurances for transsexual understudies that had permitted them to utilize restrooms comparing with their sexual orientation character[3].
Since gay marriage is lawful across the country, the landmark has moved to related issues like transsexual rights and hostile to separation laws securing LGBTQ individuals. For instance, Democrats favor laws banishing organizations from declining to serve gay clients[3].
Capital punishment:
The larger part supposition in America about capital punishment is that it ought to be lawful. Be that as it may, numerous Democrats are against it and the 2016 Democratic Party stage called for canceling the passing penalty[3].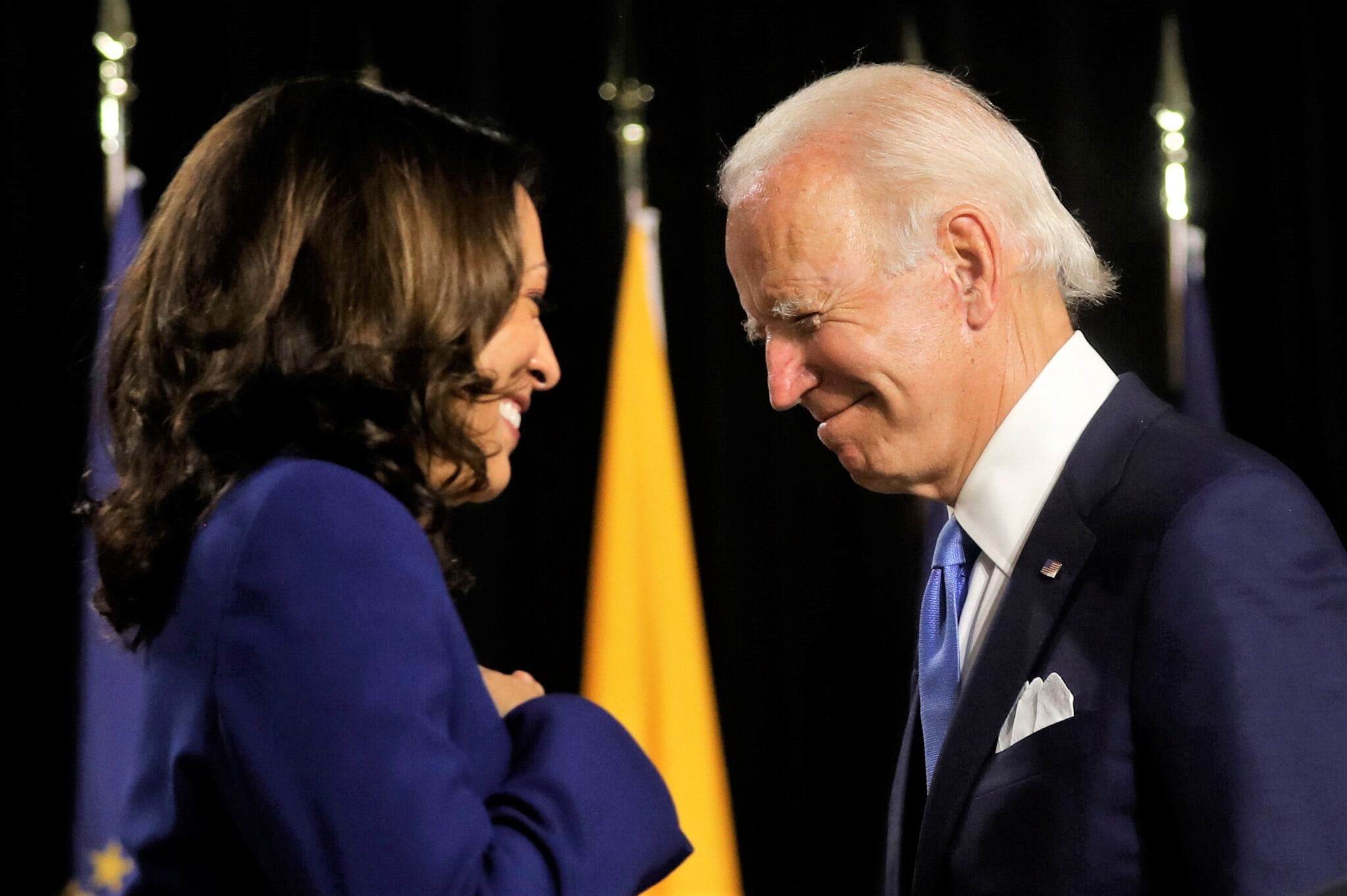 Duties:
Liberals uphold reformist expenses. A reformist expense framework is one where big-league salary people pay charges at a higher rate. This is how government personal expense sections are presently set up. For instance, the first $10,000 in pay is charged at 10% however minor pay over $420,000 is charged at 39.6%[3].
Conservatives uphold tax breaks for everybody (rich and poor the same). They accept that a more modest government would require less income from charges to continue itself. A few Republicans are advocates of a "level expense" where all individuals pay a similar level of their pay in charges paying little mind to pay level. They consider higher duty rates on the rich a type of class fighting[3].
The lowest pay permitted by law:
Leftists favor expanding the lowest pay permitted by law, including setting a government limit so it additionally applies in alleged red states. Most Democratic proposition today is to raise it from the current $7.25 an hour to $15. They contend that the lowest pay permitted by law should be sufficiently high that somebody working full-time the lowest pay permitted by law occupation ought not to be underneath the neediness line[3].
Conservatives contend that raising the lowest pay permitted by law harms organizations, which makes them recruit fewer specialists, hindering the economy for everybody. They likewise contend that since the average cost for basic items is distinctive in each state, the lowest pay permitted by law laws should consider instead of commanding a $15 wage broadly (which they contend is excessively high for certain states) [3].
International strategy:
U.S. international strategy has customarily been generally predictable among Democratic and Republican organizations. Key partners have consistently been other Western forces like the UK, France. Partners in the center east were and keep on outstanding nations like Israel, Saudi Arabia, and Bahrain[3].
By the by, a few contrasts can be seen dependent on the Obama organization's treatment of relations with specific nations. For instance, Israel and the U.S. have consistently been solid partners. In any case, relations between Obama and Israeli Prime Minister Benjamin Netanyahu have been tense. A significant supporter of this pressure has been the Obama organization's Iran strategy. The U.S. fixed approvals on Iran in Obama's initial term, however, arranged an arrangement in the second term that permitted worldwide reviews of Iranian atomic offices. The U.S. what's more, Iran additionally discovered a shared conviction against the danger from ISIS. This rapprochement has incensed Iran's conventional opponent Israel, although for all commonsense purposes Israel and the U.S. stay resolute partners. Conservatives in Congress contradicted the Iran bargain and the facilitating of authorizations against Iran. They likewise welcomed Netanyahu to convey a discourse against the arrangement[3].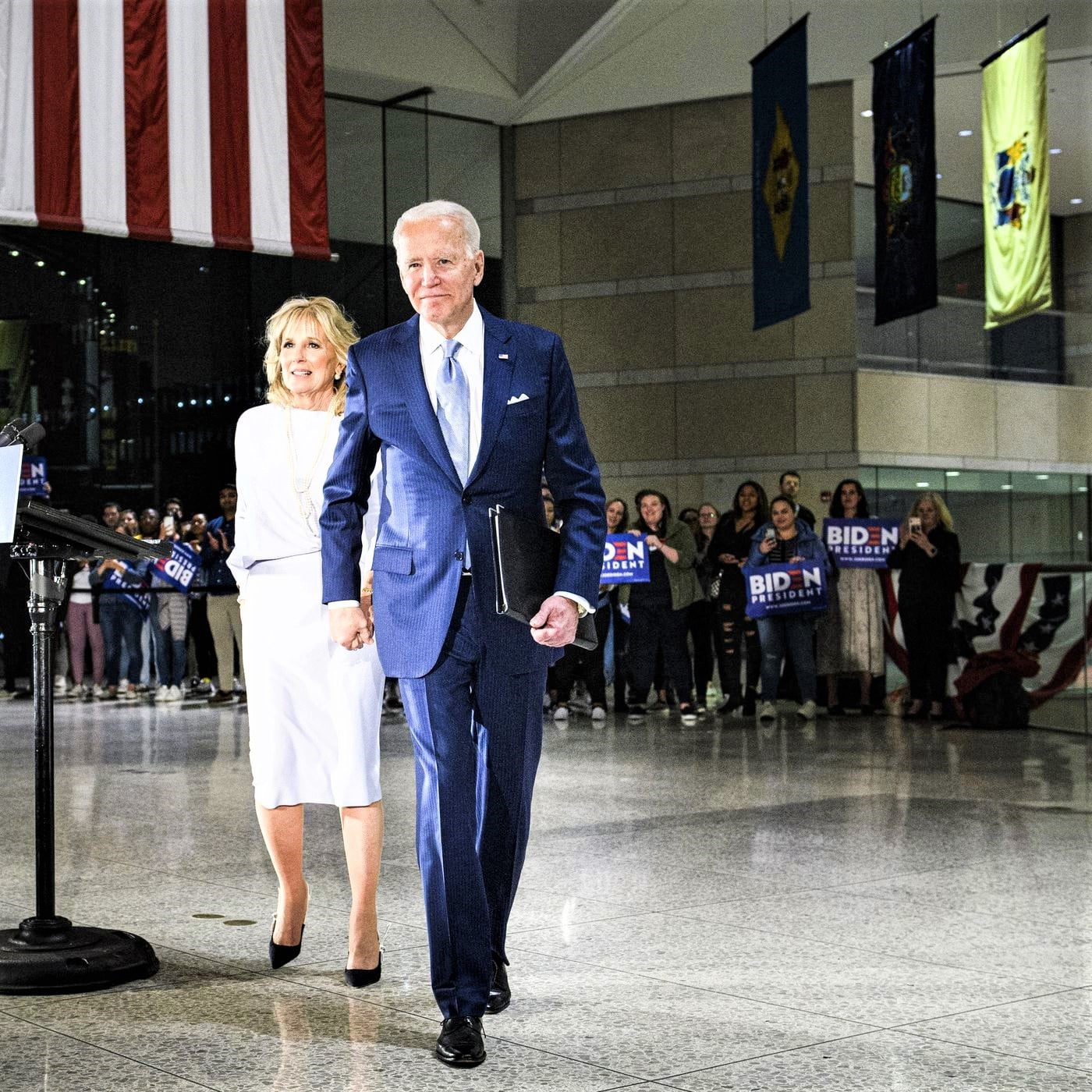 Another nation where the Democratic Obama organization switched many years of U.S. strategy in Cuba. Conservative Rand Paul upheld the thawing of relations with Cuba however his sentiment isn't shared by a greater part of Republicans. Conservatives like official competitors Marco Rubio and Ted Cruz have freely contradicted the standardization of relations with Cuba[3].
Movement:
Lawmakers from the two players are frequently heard saying that "The movement framework in this nation is broken." However, the political separation has been too wide to even consider letting any bipartisan enactment pass to "fix" the framework with "complete migration change." [3]
Undocumented settlers:
As a rule, the Democratic Party is viewed as more thoughtful to the foreigner reason. There is boundless help among Democrats for the DREAM Act which awards restrictive residency (and lasting residency after gathering further capabilities) to undocumented outsiders who went to the U.S. at the point when they were minors[3].
Legitimate movement:
Conservatives favor legitimate movement to be "merit-based" or "point-based". Such frameworks are utilized by nations like Canada and Australia to permit legitimate passage visas to people with sought after abilities who can add to the economy. The other side of such a framework is that insufficient visas might be accessible for family-based movement. A legitimacy-based framework is additionally something contrary to the "Give me your drained, your poor, your clustered masses longing to inhale free, the pitiable deny of your overflowing shore." theory[3].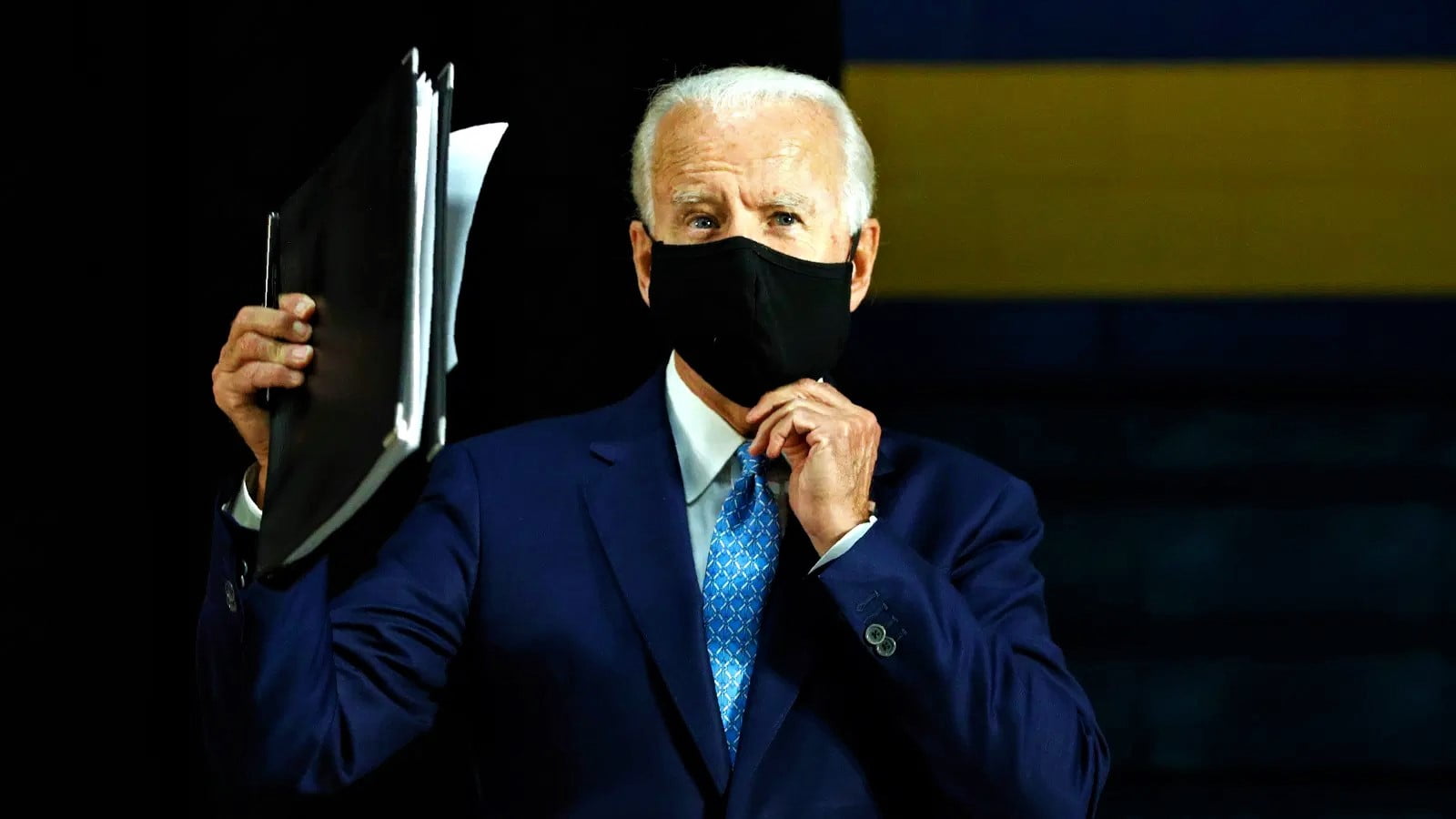 Social liberties:
Abraham Lincoln had a place with the Republican Party, so the foundations of the gathering lie in singular opportunity and the nullification of subjection. 82% of the Republicans in the U.S. Senate cast a ballot for the Civil Rights Act of 1964 while just 69% of Democrats did. The Southern wing of the Democratic coalition was eagerly restricted to social equality enactment[3].
Conservatives accept that Purdum's perspective is deluding because Goldwater upheld past efforts to pass a Civil Rights act, and integration, yet didn't care for the 1964 Act since he felt it encroached on states' privileges[3].
Regardless, the current dynamic is that minorities like Hispanics and African Americans and are substantially more prone to cast a ballot Democratic than Republican. Nonetheless, there are unmistakable African American Republicans like Colin Powell, Condoleezza Rice, Herman Cain, Clarence Thomas, Michael Steele, and Alan West, just as Hispanics like Marco Rubio, Ted Cruz, Alberto Gonzales, and Brian Sandoval[3].
Citizen ID laws:
Common freedoms bunches like the ACLU censure the GOP for pushing for citizen ID laws Republicans accept these laws are important to forestall elector misrepresentation while Democrats guarantee that elector extortion is non-existent and that these laws disappoint dark and Hispanic citizens who will, in general, be less fortunate and unfit to get ID cards[3].
People of color Matter:
The Black Lives Matter development is a generally Democratic need while Republicans have communicated more worry about the shootings of cops. The 2016 Republican show included individuals executed because of undocumented workers, just as a sheriff declaring "blue carries on with the issue." The Democratic show, then again, gave a gathering to tributes from the moms of people of color and ladies murdered in encounters with police[3].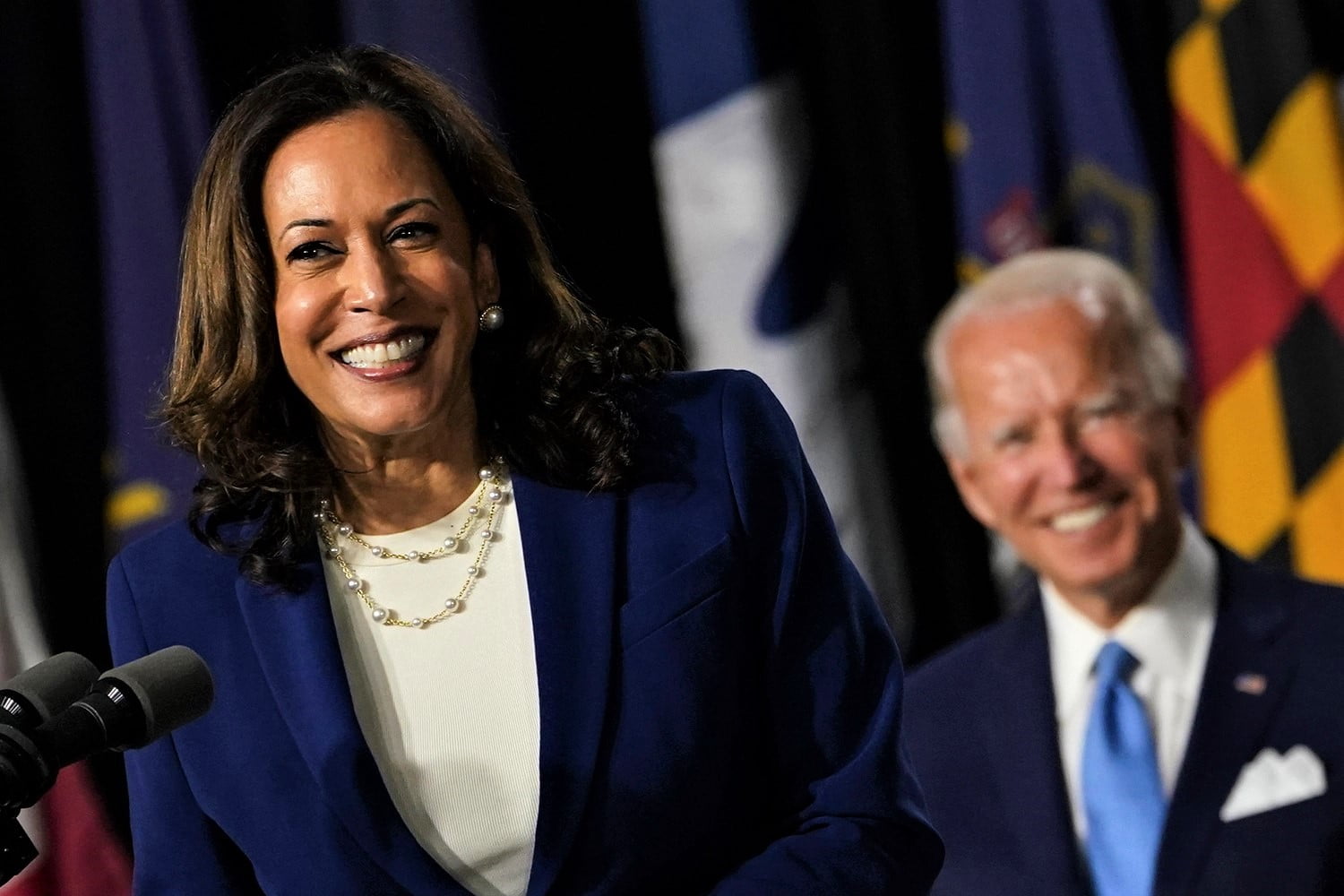 Red states and Blue states list:
Because of the TV inclusion during a portion of the official races before, the shading Red has become related to the Republicans (as in Red states – the states where the Republican official chose one win) and Blue is related to the Democrats[3].
The Democratic Party, when prevailing in the Southeastern United States, is presently most grounded in the Northeast (Mid-Atlantic and New England), Great Lakes Region, just as along the Pacific Coast (particularly Coastal California), including Hawaii. The Democrats are likewise most grounded in significant urban communities. As of late, Democratic competitors have been faring better in some southern states, for example, Virginia, Arkansas, and Florida, and in the Rocky Mountain states, particularly Colorado, Montana, Nevada, and New Mexico[3].
Since 1980, topographically the Republican "base" ("red states") is most grounded in the South and West, and most fragile in the Northeast and the Pacific Coast. The Republican Party's most grounded focal point of political impact lies in the Great Plains states, especially Oklahoma, Kansas, and Nebraska, and in the western conditions of Idaho, Wyoming, and Utah[3].
Red states dwarf blue states:
In February 2016, Gallup announced that unexpectedly since Gallup began following, red states presently dwarf blue states[3].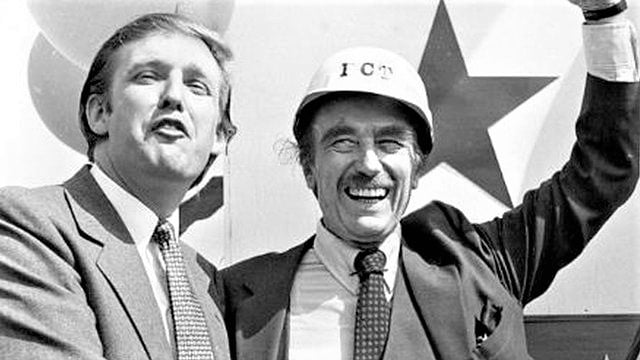 Donald Trump and Joe Biden background information[4]:
| | | |
| --- | --- | --- |
| Comparison | Donald John Trump | Joe Biden |
| Political party | Republican | Democratic |
| Career | Real Estate developer, Businessman, media, President since 2017 | Senator (1973 – 2009), U.S. Vice president (2009 – 2017) |
| Health facilities | Dispose of the Affordable Care Act otherwise known as Obamacare; Let protection be sold across state lines. Expenses should be charge deductible. Permit HSAs for people | Insured all which are under 21 years old, allows families to buy SCHIP cover children's families up to 3 times. |
| Miscarriage | Changed position. Presently for prohibiting premature births, aside from in instances of assault, interbreeding, or a life of the mother; strong of non-fetus removal administrations gave by Planned Parenthood. | Changed position. Presently for banning premature births, aside from in instances of assault, inbreeding, or the life of the mother; strong of non-fetus removal administrations gave by Planned Parenthood. "Strongly" underpins Roe v. Swim, however, contradicts public subsidizing for fetus removal. Cast a ballot yes to a government restriction on supposed incomplete birth premature births. Cast a ballot against parental warning for minors who escape state premature births. |
| Global warming | Trump tweet that "the concept of global warming was created by and for the Chinese to make U.S. manufacturing non-competitive". He said he will negotiate for America role in climate change, under the U.N | wanted to create a 5-year plan, 50$ billion projects for energy and climate change for making the finance research into discovering alternative energy capitals and unindustrialized skills. |
| Alma Mater | Fordham University, University of Pennsylvania, Wharton School | University of Delaware, Syracuse University |
| Iran's position | Trump had been rejected the Iran Nuclear dealing which Obama negotiated | Supported the Comprehensive Iran Sanctions, Accountability, and Divestment Act. In the year 2007, Biden Supported Iran "to exploit fissures within the government and between the government and the people" |
| Iraq's position | Trump claimed to oppose War before the attack. On media, he hesitatingly supported it on 12th Sep. | Restricted 2007 troop development in Iraq, and proposed pulling out most powers from Iraq by the mid-year of 2008, while abandoning a little power. |
| Books published | The art of the deal (1987), never give up (2008), Think Big and Kick Ass in Business and Life (2007), Trump 101: The way to Success (2007), Why We Want You to Be Rich (2006), Think Like a Billionaire (2004) and many others | Promises to Keep: On Life and Politics |
| Religion | Protestant (Presbyterian) | Roman Catholic |
| Children | Donald Trump, Jr., Ivanka Trump, Eric Trump, Tiffany Trump, Barron Trump | Beau Biden, Robert Hunter Biden, Naomi Christina Biden, Ashley Blazer Biden |
| Residence | New York; White House, Washington D.C. | Number One Observatory Circle (Official); Wilmington, Delaware (Private) |
| Website | www.donaldjtrump.com | www.joebiden.com |
| Gun Rights position | Trump supported 2nd Amendment rights; oppose new-gun control laws; "Enforce Existing laws"; "fix our broken mental health system", "defend rights of law-abiding gun owners", permit to take military personnel weapons on military bases & recruitment centers. | Acquainted bill with reestablish prohibition on attack weapons and to close the supposed firearm show proviso by requiring firearm show deals to have individual verifications. |
| Death penalty position | Support the death penalty | Supports the death penalty |
| Other affiliations | Democratic (prior 1987; 2001 – 09); Independent (2011 – 2012) | None |
| Running Mate | Mike Pence | Kamala Harris |
References:

1. biography. 4th November 2020; Available from: https://www.biography.com/political-figure/joe-biden.

2. wikipedia. 4th November 2020; Available from: https://en.wikipedia.org/wiki/Donald_Trump#Allegations_of_inciting_violence.

3. diffen/differences_parties. 4th November 2020; Available from: https://www.diffen.com/difference/Democrat_vs_Republican.

4. diffen. 4th november 2020; Available from: https://www.diffen.com/difference/Donald-Trump-vs-Joe-Biden#References

"article">