| | | | | |
| --- | --- | --- | --- | --- |
| Basic Information | Agha Hasan Abedi | Ishrat Hussain | Moeenuddin Ahmad Qureshi | Dr. Shamshad Akhtar |
| Nationality | Pakistani | Pakistani | Pakistani | Pakistani |
| Date of Birth | 14th May 1922 | 17th June 1941 | 26th June 1930 | 1954 |
| Place of Birth | Lucknow, British India | Allahabad, British India | Lahore, Punjab, British India (and currently in Pakistan) | Hyderabad, Sindh, Pakistan |
| Date of Death | 6th August 1995 | Alive | 22nd November 2016 | Alive |
| Place of Death | Karachi, Pakistan | Alive | Washington D.C | Alive |
| Age | 73 years old | 79 years old | 86 years old | 66 years old |
| Status | Banker | Banker | Banker | Banker |
| Occupation | Banking | Banker, Dean | Banking, caretaker of Prime Minister | Banking |
| School / College | N / A | M.A in development economics from Williams College | | Karachi & Islamabad |
| Graduation | English literature from Lucknow University | Ph.D. from Boston University in 1978 | | Harvard University, University of West Scotland, University of Sussex, Quaid-e-Azam University |
| Active in Career | 1959 – 1995 | 1979- 2018 | 1953- 1993 | 1980 – 2018 |
| Spouse | Rabia Abedi | N / A | Lilo Elizabeth Richter | N / A |
| Works have done | Founder of the United Bank, Founder of BCCI | Governor of the State bank of Pakistan, Dean of IBA Karachi, Advisor to the Prime Minister for Institutional Reforms & Austerity. | Acting Prime Minister of Pakistan, World Bank, IMF | Vice President of World Bank for the Middle East and North Africa, 14th Governor of the State Bank of Pakistan, Assistant Secretary-General for Economic Development at the Department of Economic and Social Affairs, Executive Secretary of United Nations Economic and Social Commission for Asia and the Pacific, Caretaker Federal Minister of Finance, Revenue, Statistics, Planning, Industries, Production, Commerce, and Textile, Privatisation |
Agha Hasan Abedi:
Agha Hassan Abedi was born on 14th May 1922 in Lucknow, was a Pakistani Banker and founder of United Bank Limited & Commerce International (BCCI) in the year of 1972. He belongs to the Shia family. He opened the Bank of Credit and Commerce International (BCCI) in 1972 which was the 7th largest private bank in the world, unfortunately; it was collapsed in 1991 due to the America involvement by saying that, this bank was going to wrong with the people and fraud with the public. These talks could not make any proof until today. Agha Hasan Abedi had an operation of heart transplant operation in 1988, and also, he died due to a heart attack in Karachi, Pakistan[1].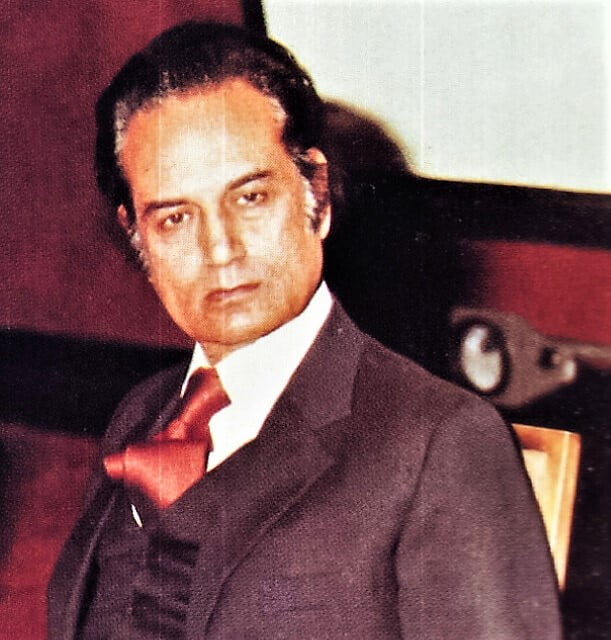 Some interesting facts about Agha Hasan Abedi:
Agha Hasan Abedi, a great banker in Pakistan, founded the Bank of Credit and Commerce International (BCCI) in the year of 1972. He opened the United Bank with the help of Sheikhs of the United Emirate (UAE). The bank had a main office in Luxembourg, London, which had 45 branches at that time and became the 7th largest bank in the world which was private at that time. He came to Habib Bank in the 1940s and in a short time, he became richer due to his rich clients and after that, he made a bank of which name is United Bank Limited (UBL). He encouraged his contemporaries with the visualization of an unlimited banking kingdom. His wealth took him to Africa, Asia, Latin, South America, and the path of the European Union. With the help of Sheikhs, he became a member of BCCI and later became the President of BCCI with the capital income of $2 million. He resigned as the President of the BCCI in 1990 when there was a scandal broke out in 1989 and his health started deteriorating. After his resignation, the BCCI also collapsed soon in 1991 with the legal responsibility estimated close to the $20 billion. The receiver took about 21 years and finally the process of the legal formalities which was closed in 2012. The receivers recovered about $8.5 billion which had to pay about 70,000 claimers from the creditors[1].
Wonderful Pakistani Businessperson:
His name is undistinguishable with BCCI & UBL. He became the president of BCCI successfully which rose this the World's 7th largest private banking organization. He has also been remembered today due to the contributions to Pakistan and the philanthropist for many Pakistani Institutions which include Advancement of Science and Technology (FAST), presently became the National University of Computer and Emerging Sciences and Pakistan's multi Campus University. He also made donations in the INFAQ substance which conventional GIK institute of Engineering that is always be remembered. Today's generations need to see what out amazing entrepreneurs such that Agha Hasan Abedi mounted for and how the strong believed in the land which is the ability of Pakistani People[1].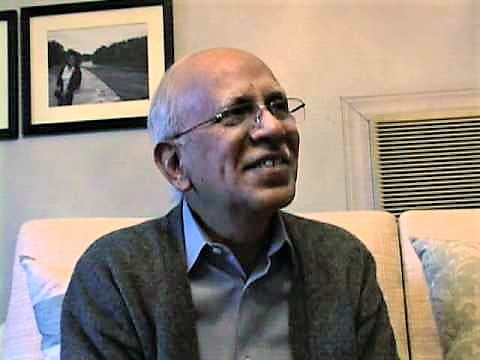 Man, who risked to vision large:
He believed that politics is the form to serve the nation, and he suffered through various towards the end of his life. His contributions cannot deny by any person for making Pakistan stronger due to the Banking system. shame for us that we forget a man who was like Agha Hasan Abedi. There are many students which graduate from the FAST-National University and Ghulam Ishaq Khan Institute. There are a few of them who got the job according to the field. There was the dream of the one's man which gave us tremendously to Pakistan development[1].
BCCI years:
When banking was nationalized in Pakistan in 1972, Mr. Abedi established the Bank of Credit and Commerce International with the Bank of America NT and SA as a significant investor. Enrolled in Luxembourg, the BCCI started its activities from a two-room head office in London. Throughout the long term, it formed into an overall financial activity with branches in 72 nations and 16,000 workers on its finance. Mr. Abedi was by and by answerable for accepting an enormous number of Pakistanis into the field of global banking and just about 80% of the BCCI's top chief situations at the administrative center and in branches in different nations were held by Pakistanis. "It was established by the alluring Agha Hasan Abedi in 1972, supported by Middle Eastern financial specialists and run generally by the South Asians." Mr. Abedi cut off his association with BCCI in 1990 after enduring a coronary episode and had a resigned existence in Karachi until he passed cardiovascular breakdown at Karachi's Aga Khan clinic in 1995. At the hour of his demise, Abedi was under prosecution in a few nations for wrongdoings identified with BCCI. In any case, Pakistani authorities would not surrender him for removal, guaranteeing the charges were politically persuaded. Other than this, it is likely he would have been too debilitated to even think about standing preliminary. He had been in chronic weakness since enduring a stroke during the 1980s[1].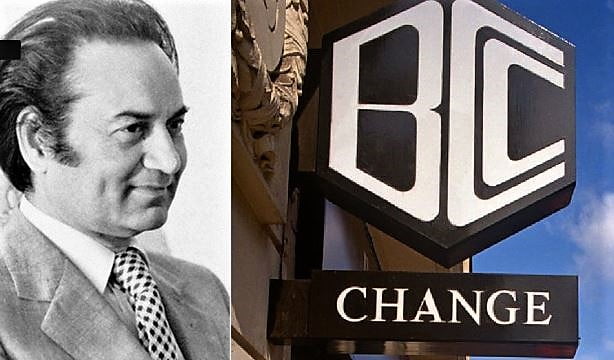 Infaq Foundation:
Mr. Abedi established altruistic associations in the UK, India, Bangladesh, Zimbabwe, and Pakistan. The Infaq Foundation has just a single office in Karachi, Pakistan. It has capital and stores of over Rs. 2.50 billion, which in 2009 are proportionate to simply over the US $30 million. Significant recipients among the realized establishments are Sindh Institute of Urology and Transplantation, National Institute of Cardiovascular Diseases, Lady Dufferin Hospital and Sir Syed University of Engineering and Technology in Karachi, and Ghulam Ishaq Khan Institute of Engineering Sciences and Technology in Topi, Khyber Pakhtunkhwa, Pakistan. President Ghulam Ishaq Khan was the initial Chairman of the Foundation from 1983 through 1995. Another character, an arbiter for the highest court and a previous Governor of Sindh — Justice Fakhruddin G. Ebrahim dominated and is presently the director[1].
Awards and Legacy[1]:
Agha Hasan Abedi Auditorium at Ghulam Ishaq Khan Institute of Engineering sciences and technology in Swabi, after his death.
Got a Gold medal from the National University of Computer Sciences and technology due to his highest CGPA of his batch.
He got the civilian award of Hilal-e-Imtiaz in 2015 due to his services to the nation by the President of Pakistan.
Dr. Ishrat Hussain:
Ishrat Hussain was born on 17th June 1941in Allahabad, India is a famous banker and recently served the IBA (Institute of Business Administration) from 2008 to 2016. He served as the Governor of the State Bank of Pakistan from 1999 to 2006 and served as the consultant to the Prime Minister Imran Khan for the official improvements and Severity[2].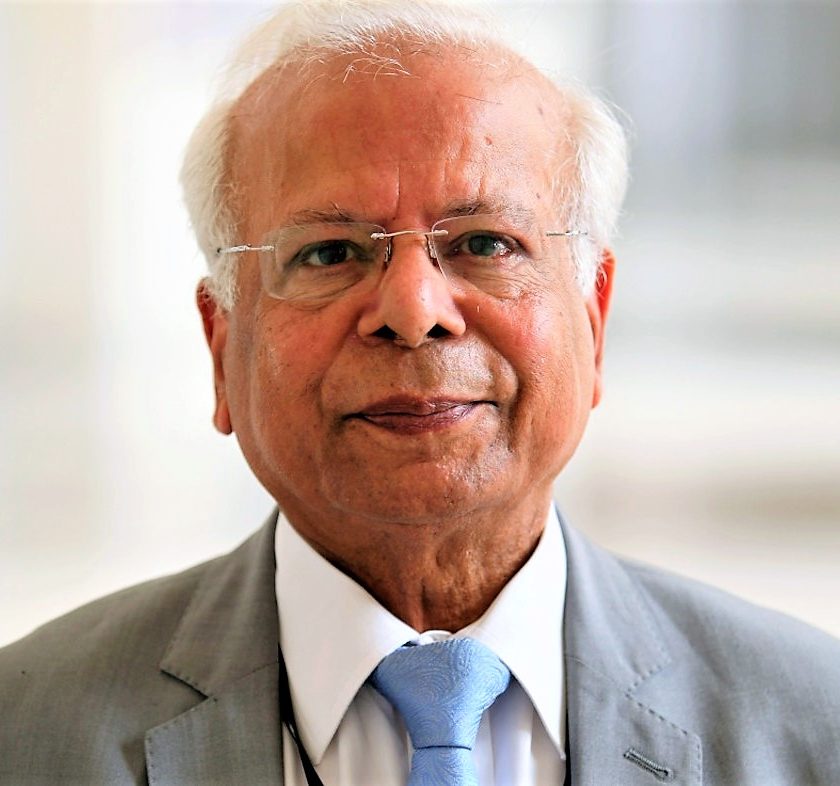 Early life and education:
He got his early education from the native city Allahabad and got his higher education in M.A economics in 1972 from the Williams College and completed his Ph.D. (doctorate) from Boston University in the year of 1978[2].
World Bank joining:
After completion of education joined the World Bank in the year od 1979 and worked for the country of Liberia as an economist. Ishrat Hussain became the Chief economist for the Asia-pacific region from 1997 to 1999. He gave a tough time to the World Bank in Central Asia. He left the World Bank in 1999 and after that appointed as the Governor of the State bank of Pakistan and till December 2005[2].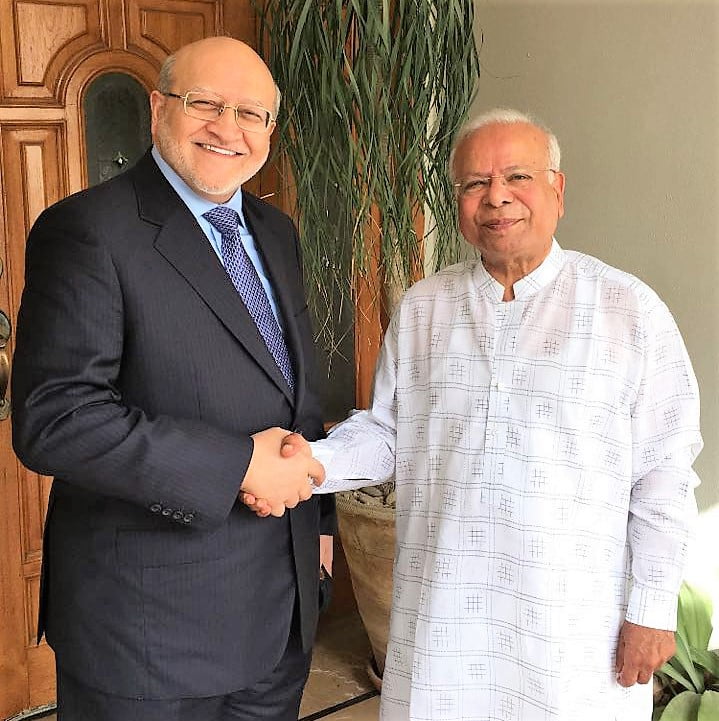 Joining of IBA Karachi:
After the Governor-General of the State Bank of Pakistan, he became a member of the University as the Dean of IBA (Institute of Business Administration). He left the university and the IBA in the year of 2016, but still, he remained the Professor Emeritus organization. During his period of job doing, he expanded the business school to the interdisciplinary university. Ishrat Hussain became a member of the Woodrow Wilson Midpoint as a tenant rule fellow in 2016[2].
Rewards & Accomplishments[2]:
He was awarded the Nishan-e-Imtiaz by President Mamnoon Hussain in 2015.
Got the Jinnah award in 2005 due to his outstanding services as the Governor of the State Bank of Pakistan.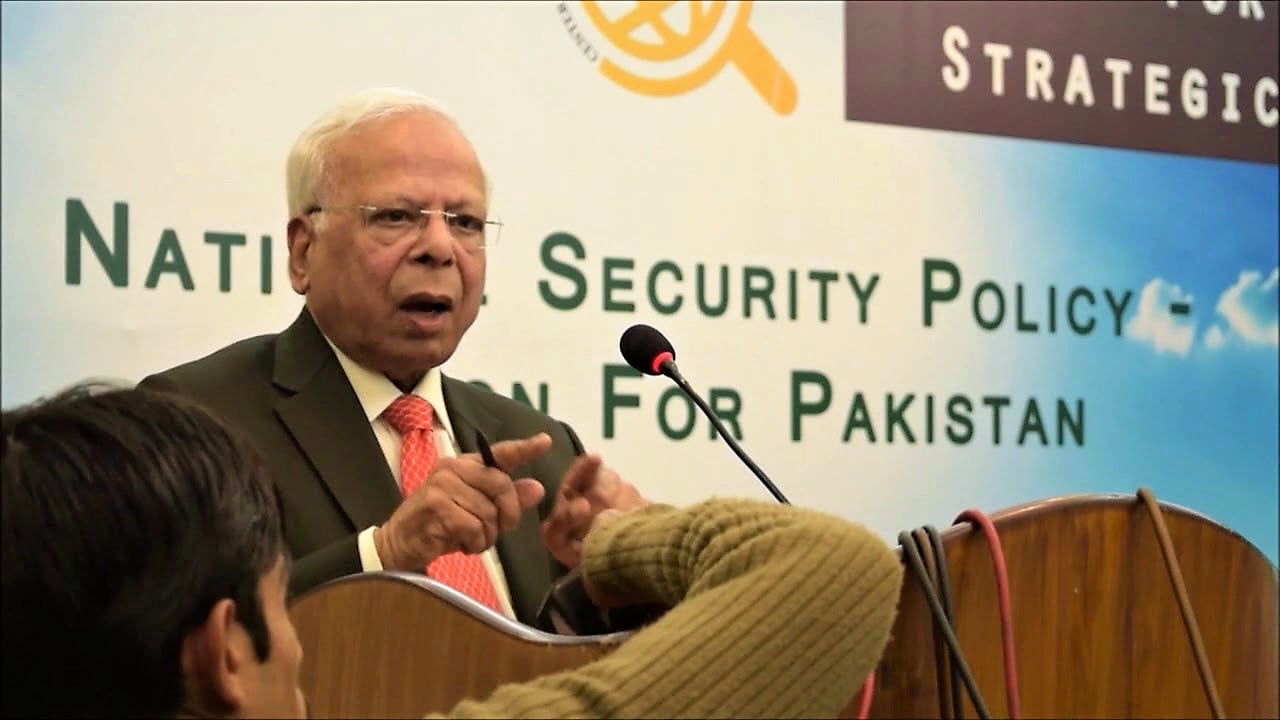 He wrote about 12 books and monographs which are more than 2 dozen articles referred to journal and 15 chapters in these books[2].
Moin A. Qureshi:
He was born in Lahore, Pakistan on 26th June 1930. He got his early education from his native city Lahore. He completed his education of B.A. (Hons.) from the Islamia College Lahore, M.A in Economics from the Government College Lahore, and Ph.D. in Economics from Indiana University[3].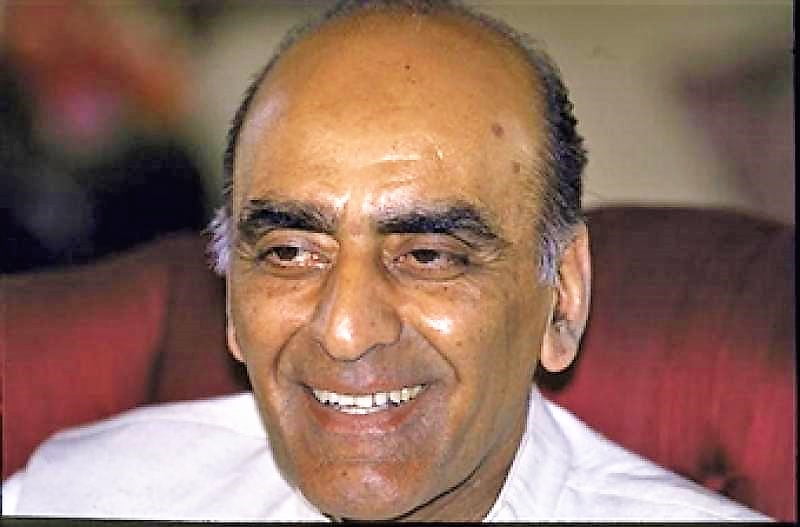 Career start from the Government of Pakistan:
He started his profession in the Government of Pakistan in 1953 where he considered a progression of mindful situations in account arranging. From 1958 to 1970, he presented with the International Monetary Fund, both at base camp in Washington D.C and in the field, in an assortment of Senior Economic and Operational tasks. During 1974-77, he was Vice President of IFC. During 1977-1981, he was selected as Executive Vice President and afterward Chief Operating Officer of the International Finance Corporation (IFC) answerable for dealing with IFC's worldwide activities which include the financing of private undertakings and speculations, remembering joint endeavors, and capital market tasks for creating nations. During 1981-1987, he filled in as Senior Vice President, World Bank, and from 1987 to 1991, he was responsible for all World Bank activities. Mr. Qureshi left the World Bank in 1992 and consented to fill in as Caretaker Prime Minister of Pakistan for a break period from 18th July 1993 to 19th October 1993. At the hour of his arrangement, Moin A. Qureshi was obscure in Pakistan; it was, in any case, felt that as he was a political pariah, he would stay nonpartisan. His Government presented exhaustive changes in financial, social, and political fields. His Government additionally sorted out cross country races for another fairly chosen Government. Following the establishment of the new Government in Pakistan in October 1993, he got back to personal business[3].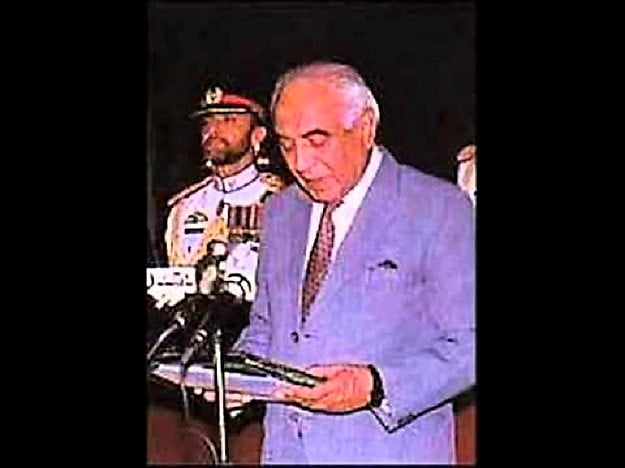 Counselor in International Institutions:
He is a counselor to a few International Institutions and has led various International Commissions and Committees managing International and Public Affairs. He as of late filled in as Co-Chairman (along with the President of the Federal Republic of Germany) of a Group set up in light of the solicitation of the Secretary-General to look at the eventual fate of the United Nations, with regards to the significant changes that have occurred since it established in 1945. He is at present Chairman and Managing Partner, Emerging Market Cooperation, (Washington D.C.) that was set up in 1991[3].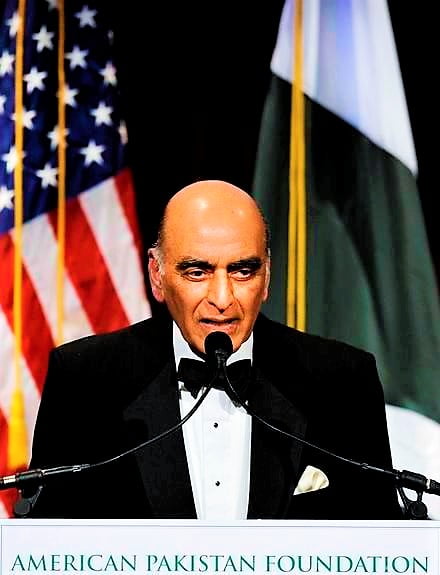 Awards and Legacy[3]:
He was granted "Hilal-I-Imtiaz" by the President of Pakistan in March 1992.
He is an individual from the Boards of Newmont Mining Corporation, the General Electric Company (GE), the Power Corporation of Canada, and the International Advisory Board of the American International Group (AIG).
He is furthermore the Chairman of the Board of Trustees of the National Planning Association and a Trustee of the Asia Society.
Publications[3]:
Some of his articles were distributed in monetary diaries. His recreation advantages re tennis and gathering collectibles. Mr. Qureshi was hitched to Lilo Elizabeth Richter and has four youngsters: two children and two girls.
Shamshad Akhtar:
Shamshad Akhtar was born in 1954 in Hyderabad, Sindh, Pakistan. She is a Pakistani development economist, diplomat, and intellectual served under the Secretary-General of the United Nations as the head od UNESCAP. First, he served for the State bank of Pakistan and became the 14th Governor of Pakistan. She also served as the senior advisor to the Secretary-General of the United Nations (UN) Ban Ki-Moon and the vice president at the World Bank[4].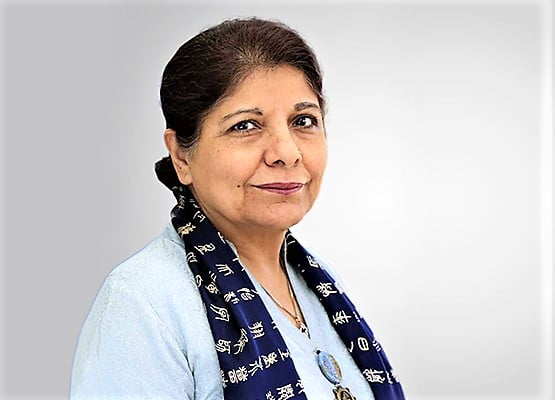 Early life and education:
Shamshad Akhtar was born in the Sindhi family in Hyderabad, Pakistan. His Sindhi family was lived in the village of Haji Nathat Detho in Naushehro Feroze District. She got his early education from Karachi and later moved to Islamabad for more education. She got admission in the Punjab University in 1974 and completed his B.A., later she got admission at the Quaid-e-Azam University in 1975 in economics[4].
For more education, she moved to the United Kingdom on the scholarship study and got admission in the development of economics at the University of Sussex and received another M.A in the year of 1977. After that, she went to the University of West Scotland where she completed her doctorate education in the year 1980[4].
Shamshad Akhtar Career and working:
Shamshad Akhtar started her career in the year of 1980, had a planning commission in Islamabad but after some months, she goes to the World Bank's Resident Mission in Pakistan as a country economist. She resigned from there in 1986 for a year-long program and joined the John F. Kennedy Institute of Administration at Harvard University as a postdoc investigator beneath the Fulbright Program[4].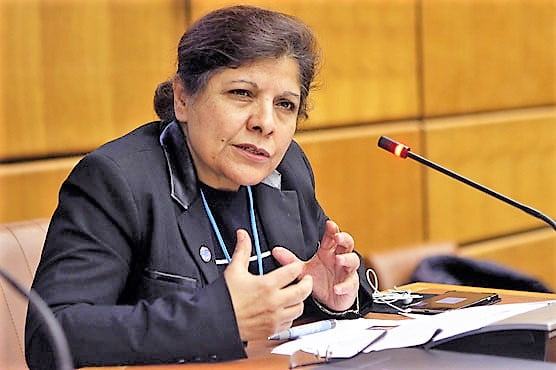 Moving to Manila as a Senior economist:
The Asian Development Bank joined by Shamshad Akhtar in 1990 after moving to Manila and worked there as a senior economist in the Asian Development Bank in 1996 – 1998. She served there as a Senior Financial Sector Specialist in the Bank. She got the promotion to the Director and after that in June 2002 became the in-charge of the ASEAN region[4].
Returned to Pakistan:
After the resignation from the ASEAN, she came back to Pakistan in 2005 and served as the 14th Governor of the State bank of Pakistan and got her position in the Government till January 2009. The Euromoney Institutional Investor has become the discussed Best Central Bank Governor for Asia in 2007 on 23rd October 2007. Shamshad Akhtar was listed in the top 10women leaders in Asia by the Wall Street Journal on 11th November 2008[4].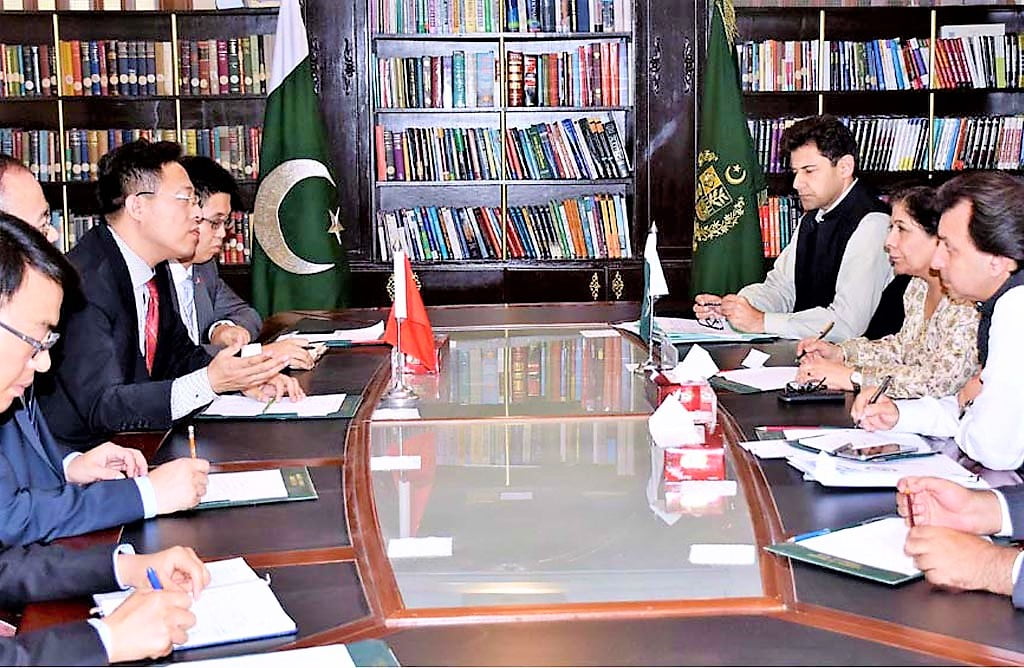 Re-joining of Asian Development Bank:

Shamshad Akhtar re-joined the Asian Development Bank as a Senior advisor to Haruhi Kuroda. After that, she went to Washington, D.C to World Bank and served as the Vice President Middle East and North Africa. During this period, she led the bank's reaction to the Arab Spring and the Arab territorial mix procedure and its usage. In September 2011, she moved to the United Nations to filled in as the Assistant Secretary-General for Economic and Social Affairs and Senior Adviser on Economic Development and Finance to the UN Secretary-General Ban Ki-moon. In December 2013, she was named as the tenth Executive Secretary of UNESCAP in Bangkok[4].

References:

1. pakpedia. 8th October 2020; Available from: pakpedia

2. peoplepill. 8th October 2020; Available from: peoplepill.

3. peoplepill. 8th October 2020; Available from: peoplepill.

4. peoplepill. 8th October 2020; Available from: peoplepill

"article">