Introduction of Benazir Bhutto Shaheed:
| | |
| --- | --- |
| Country | Pakistan |
| Date of Birth | 21st June 1953 |
| Place of birth | Karachi, Sindh, Dominion of Pakistan |
| Death | 27th December 2007 |
| Place | Rawalpindi |
| Age | 54 years old |
| Cause of Death | Assassination, Bomb Blast |
| Buried place | Bhutto family Mausoleum, Garhi Khuda Bakhsh |
| Political Party | Pakistan Peoples Party |
| Children | Bilawal, Bakhtawar, Aseefa |
| Relations | Bhutto Family, Zardari Family |
| Parents | Zulfikar Ali Bhutto (Father) Nusrat Bhutto (Mother) |
| Education | Harvard University Oxford University |
| Languages | Sindhi, Urdu |
| Post | Chairman of Pakistan Peoples Party |
| Prime Minister | 11th & 13th Prime Minister of Pakistan |
| 1st time Prime Minister in Government | 18th October 1993 – 5th November 1996 |
| 2nd time Prime Minister in Government | 2nd December 1998 – 6th August 1990 |
| In Opposition | 6th November 1990 – 18th April 1993 |
| In Opposition | 17th February 1997 – 12th October 1999 |
| Office of benazir | 12th November 1982 – 27th December 2007 |
| Present-day President of Party | Asif Ali Zardari & Bilawal Bhutto Zardari |
Brief Description:
Benazir Bhutto was a female Prime Minister of Pakistan in 1988, but she was killed in 2007 by a suicide bomber. She was born in Karachi, Sindh, Pakistan on 21st June 1953. She was the eldest child of former leading Zulfikar Ali Bhutto. She takes over the party and served the nation after getting the post of Prime Minister which was from 1971 – 1977. She got early education from Pakistan and went for the United States for higher education. She was admitted to Redcliffe College in 1969 and was completed in 1973, after that she got admission at Harvard University and got the degree of Bachelor of Arts in Qualified government. She went for the United Kingdom and studied at Oxford University in 1973 and completed in 1977. She completed the course of universal law and international relations[1].
Who was Benazir Bhutto:
Benazir Bhutto takes over the leadership of the party of Pakistan's Peoples Party (PPP) after the military takeover toppled the government of her father, after that she won the election of 1988 and became the first female Prime Minister of Pakistan and gave the message to the world of Muslim nation that a woman can also run the government. She came to Pakistan after the deportation but unfortunately, she was killed in a suicide bomber attack[1].
Mother's Caste:
Her father Zulfikar Ali Bhutto was a Sunni Muslim while her mother was Shia. Before going to be married, her mother embraces Islam and then married with Zulfikar Ali Bhutto. The marriage in September 1951 and ALLAH gave them the blessing in the shape of a daughter. She was the first child of her parents[2].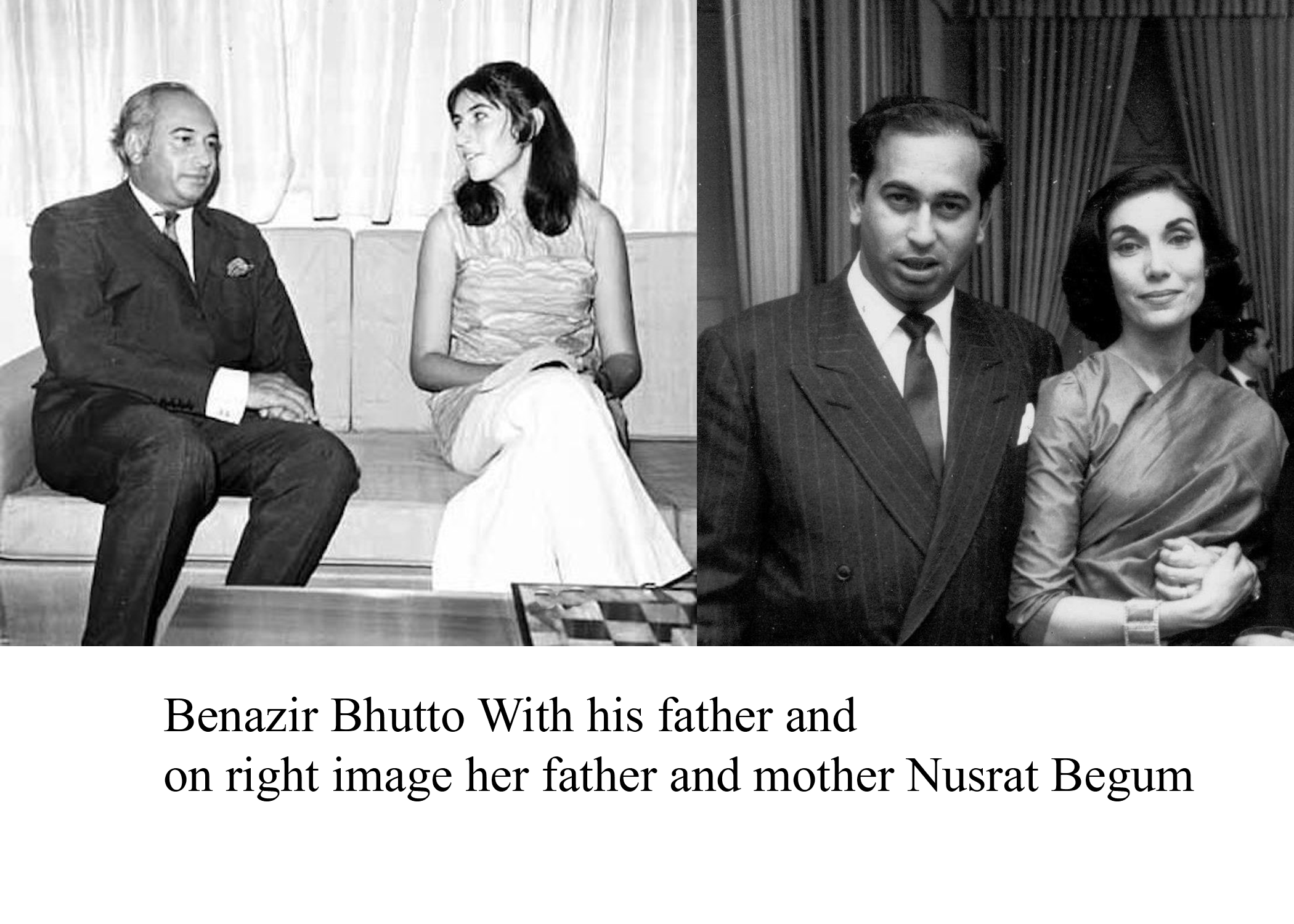 Language of Benazir Bhutto:
She cannot speak the Urdu language fluently, but she speaks English & Sindhi local language fluently[2].
Premature Life:
Benazir Bhutto was born on 21st June 1953 in the city of Karachi, Province of Sindh, Pakistan. She was the first child of former best Zulfikar Ali Bhutto. Her mother's name was Begum Nusrat Ispahani, and her father Zulfikar was the son of Shah Nawaz Bhutto. Zulfikar Ali Bhutto was the best leader of his time and Prime Minister of Pakistan[2].
She joined the school of Lady Jennings Nursery school in Karachi. Benazir went to Murree in Jesus and Mary Convent which is a boarding school. Murree is closer to the Border of India and when there was a war between India and Pakistan in 1965. She passed the exams of O-levels with higher grades. Her father encouraged her to get an education when her father was arrested and imprisoned for three months[2].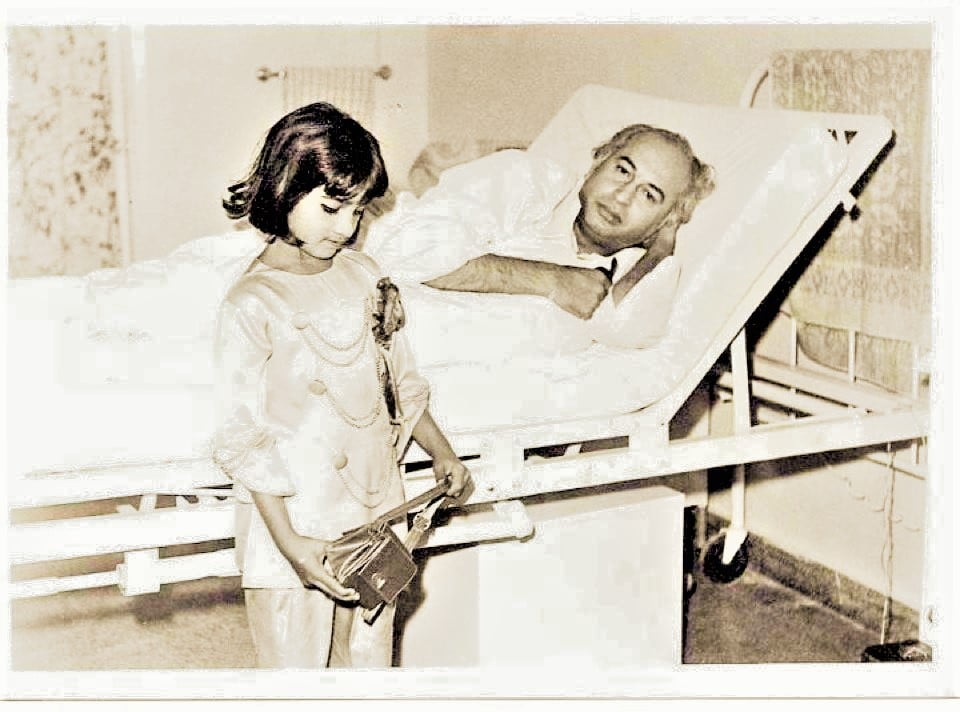 Higher education:
She went for higher education to the United States after getting an education from Pakistan. She got admission in Redcliffe College in 1969 and completed in 1973. After that, he was admitted to Harvard University and got the education of Bachelor of Arts and completed her degree in relative government. Then, she went to the United Kingdom and got an education at Oxford University from 1973 and completed in 1977 in international law and international relations[1].
Leader of the Pakistan Peoples Party (PPP):
She came to Pakistan in the year of 1977 and her father was arrested by the Military General Zia-ul-Haq. Zia takes over the government of Zulfikar Ali Bhutto, after one year, Zia-ul-Haq became the President of Pakistan in the year of 1978 and her daughter took over the presidency of the Pakistan Peoples Party. Her father hanged after his principle on the supervision of approving the killing of an opponent[1].
Tragedy on the Bhutto's Family:
There was a tragedy with the Bhutto's family when her brother Shahnawaz was killed in the apartment on Riviera in the year of 1980. Her family insisted that he died of poison and there was no inspection was brought. Her other brother Murtaza was killed in battle against Police in Karachi in the year od 1996[1].
Deportee from Pakistan:
After that, she went for England in the year of 1984 and wanted to become the joint leader of the Pakistan Peoples Party (PPP). Before coming to Pakistan, she was exiled from the country, she came back to Pakistan on 10th April 1986 and started a campaign for the elections[1].
Marriage:
She got married to a wealthy landowner named "Asif Ali Zardari" on 18th December 1987 in Karachi. They had 3 children son Bilawal and two daughters, Bakhtawar & Aseefa[1].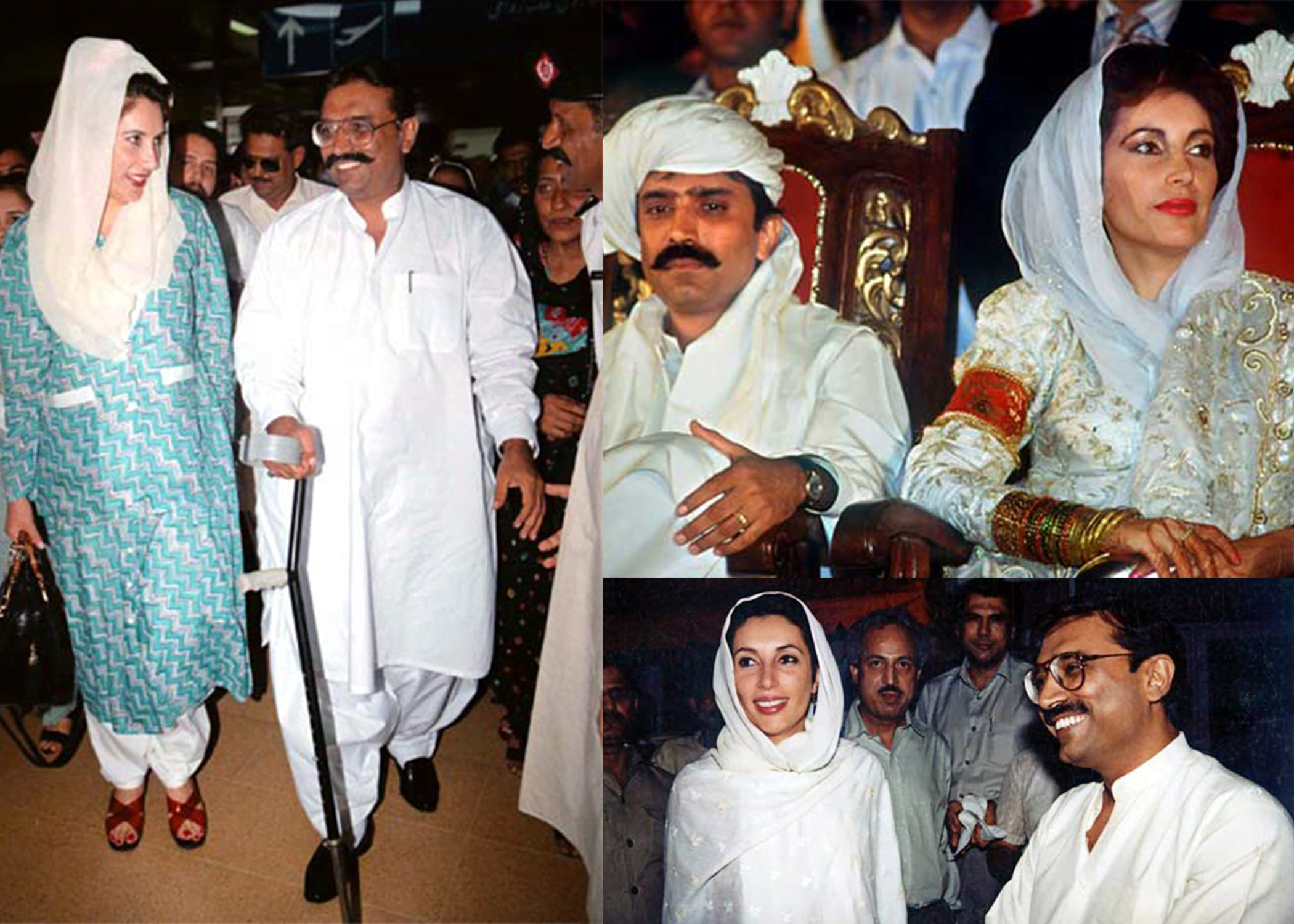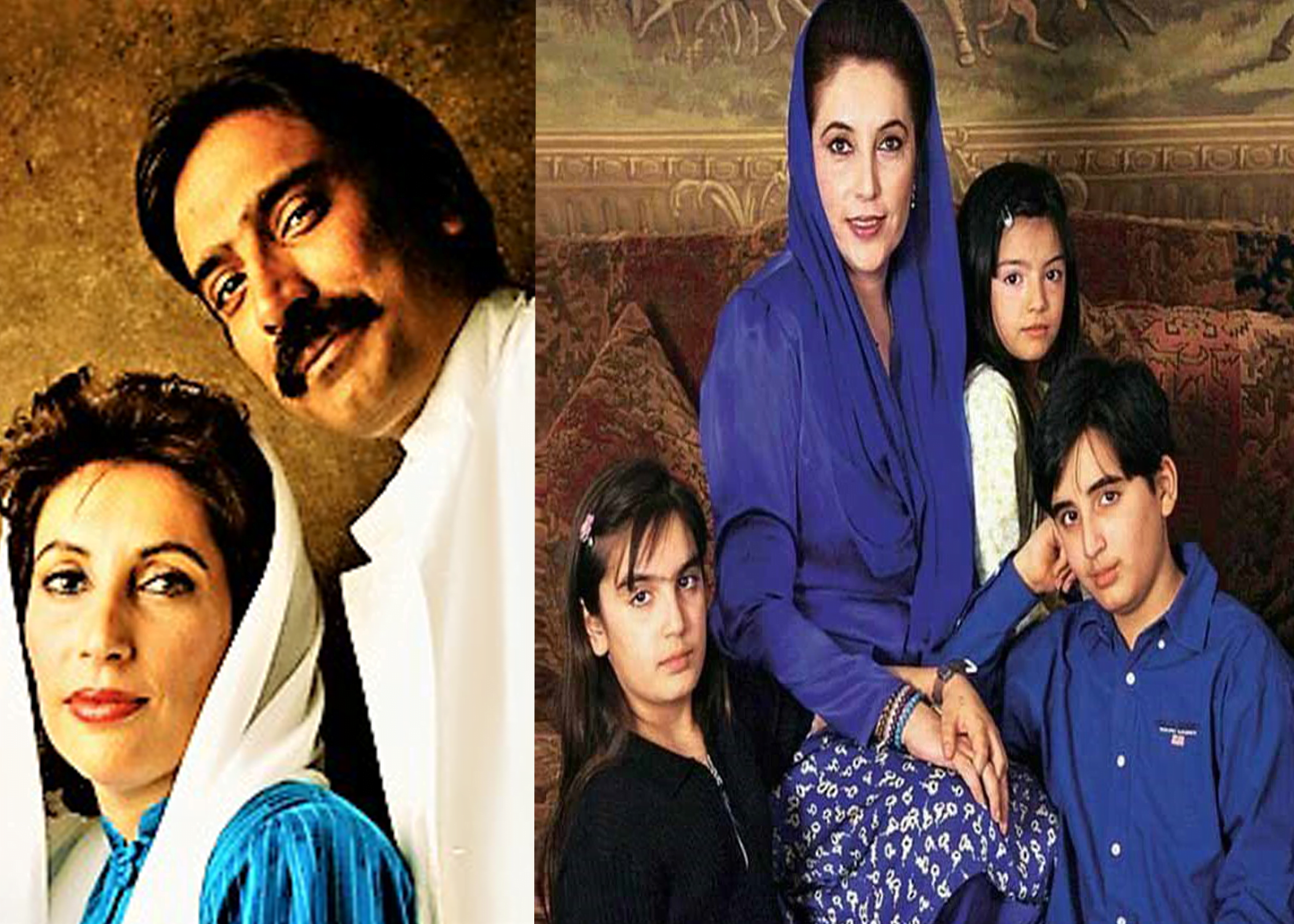 President of Pakistan:
Zia-ul-Haq was the President at that time and died in a plane crash in 1988. After that, Benazir Bhutto became the Prime Minister of Pakistan after giving birth to Bilawal which is the first child. On 1st December 1988, she became the first woman Prime Minister of Pakistan. She gave the message to the Muslim nation that any woman could become the Prime Minister[1].
Benazir Bhutto continued her focus of opposition discontent and more he won the election of 1993 but she was replaced in the year 1996[1].
Self-imposed Exile:
When she was in Britain and Dubai, she self-imposed exile. Opponents gave convicted in the year of 1999 of corruption and said that she would be in Jail for three years. But she continuously supported her party from outside and came to Pakistan as Pakistan Peoples Party (PPP) leader in the year of 2002[1].
Forgiveness on corruption by Pervez Musharraf:
Pervez Musharraf granted forgiveness on all the corruption charges and Benazir Bhutto returned to Pakistan on 18th October 2007. He opened the way for Benazir after coming to Pakistan and gave the offer for sharing power[1].
Murder of Benazir Bhutto:
Tragically, Bhutto coming to the home from Rawalpindi in a rally, after about 8 years came to Pakistan in exile. A suicide bomber attack, in the result there were about 136 peoples died and she also died while her car was bulletproof. She said that it was Pakistan's "Blackest day" when the President of Pakistan imposed the emergency in the country on 3rd November 2007 and threatened to the supports in the streets by killing peoples[1].
Murder of Benazir Bhutto:
Benazir Bhutto was murder on 27th December 2007 when there was a suicide bomber fired the shots and after that blew himself with a bomb in a rally when she was in a bulletproof car. This was a big blast in which there were about 100s of peoples died and many of them were wounded. She was attacked by the suicide bomber when she completed her speech from the Garrison City of Rawalpindi. She was waving her hand from the sunroof of the vehicle[1].
The President of Pakistan called the team from Britain's Scotland Yard for the investigation of Bhutto's Killing[1].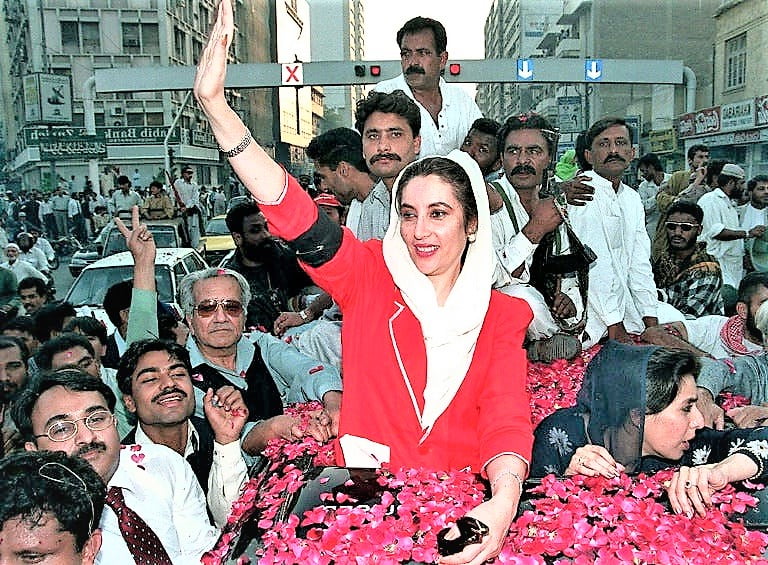 Paid Attribute:
Benazir Bhutto was paid the attribute on the tomb which was built in the native area Garhi Khuda Bakhsh, it is the southern province of Sindh. She was buried with her father's grave which was the leading and famous politician. Her husband Asif Ali Zardari and three children two daughters Aseefa and Bakhtawar, son Bilawal Bhutto Zardari, her sister Sanam attended the burial. On the death of Benazir's death, President Pervez Musharraf announced three days of holidays of her grief[1].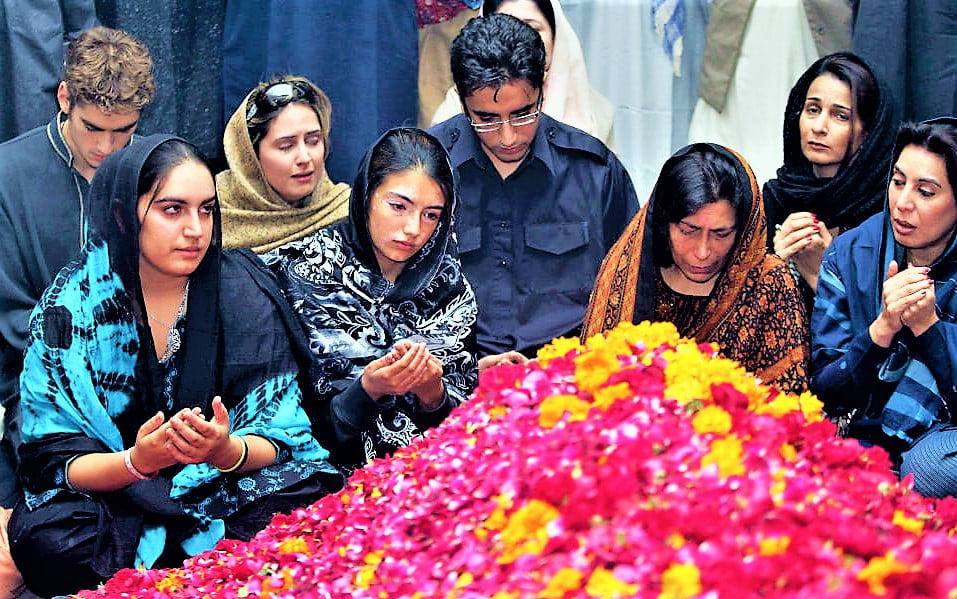 Who was the suicide bomber? [1]

"The United States strongly condemns this cowardly act by murderous extremists who are trying to undermine Pakistan's democracy," President George W. Bush said from his ranch near Crawford, "Those who committed this crime must be brought to justice."

Pakistan's Interior Ministry:

Pakistan's Interior Ministry also claimed that it cannot be forgotten and it was "irrefutable evidence" in which it showed that Al-Qaeda was supporting Benazir's murder. Brigadier Javed Iqbal claimed that the government recorded an "intelligence intercept", there was "Al-Qaeda Leader" Baitullah Mahsud "congratulated his people for carrying out this cowardly act". On the other side, Mahsud is known to be the commander of Pro-Taliban forces in the region of South Waziristan, the area where Al-Qaeda fighters are also active. Mahsud got deny of the involvement of the suicide bomber[1].

Searching for the Justice:

The question was arising in 2013 which was very interesting for getting justice. At that time, the President of Pakistan Pervez Musharraf was arrested when he came to Pakistan. He had a charge for not providing security to Benazir Bhutto[1].

Conclusion

Benazir Bhutto was born on 21st June 1953, Karachi, Sindh Pakistan. She got her early education from Karachi and went abroad for higher studies. After completed her education she take interest in politics because her father was a politician and the leader of the Pakistan Peoples Party (PPP). After the death of her father, she take the charge of the party. Now she officially became a politician. She became the first female Prime Minister of Pakistan. Although she faced a lot of criticism from different people she remained faithful with her profession. She was an influential political leader of Pakistan and strives for the people of Pakistan. She take a risk of her life to speak on behalf of women and poor people. She dedicated much of her time to women's rights because she was a feminist leader. She was a very brave political female leader. She bears the sorrow of her father's death and also two brother's but she remained with her beliefs to re-establish the democracy in Pakistan. She had high morals and want to make Pakistan a strong democratic state. But her enemies didn't want this so Benazir Bhutto was murdered on 27th December 2007 when there was a suicide bomber fired the shots and after that blew himself with a bomb in a rally when she was in a bulletproof car.

References:

1.            Biography. 19th August 2020; Available from: Biography.

2.            Wikipedia. 19th August 2020; Available from: Wikipedia.

"article">