A Man Wearing a Wolf-mask:
A man living in the Khyber Pakhtunkhwa caught by the Police at New year's Event at Peshawar. Wolfman was scaring the people specifically women and children by wearing a mask of a wolf. He has become famous in the New York post which is an American Publication "New York Post". After the incident, he became hit on social media. Now, he has been arrested by the Police due to scaring women and children[1].
Living Place of Mask-man:
His name is Asad Khan and is a resident of the Moti city neighborhood. A report came in which told that he scaring the people with his voice which was terrible. While riding a bike he frightened Women and children and does some immoral activities in the city. On his image, the international publication quoted the Pakistani media[1].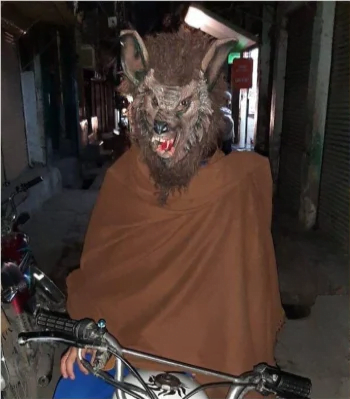 Police Investigation and his Defense:
When the Police arrested him and investigate why he did do so. He said that he had not intentions that why people frightened of him. Instead of it, he said that he was obeying the Coronavirus Standard Operating Procedures (SOPs), he said to the investigation police officers[1].
What Impact on the People on Social Media?
The incident became a meme for the meme content, as the social media users shared it on the social media for promoting him an online joke. He makes a joke on Pakistan in front of the world, a bad image came in front of the world[1].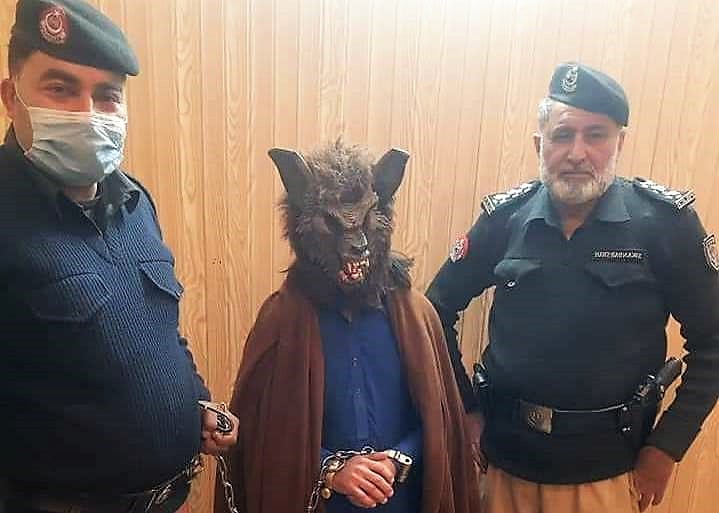 Conclusion:
The conclusion is that the Pakistani man who was wearing a mask of a wolf scaring the people in the new year's event. A report came to the Police of Peshawar that he was scaring the people with his frightened voice and high-speed biking. This became famous in the American Publications whose name is "New York Post". A bad image came to the world that there are people who have no sense to live. We should live in a religious manner so that the world can see our manner and adopt them.
A good nation has a good manner in them, this is the sign of a great and progressing nation. Otherwise, the nation with the bad manner has a bad manner which becomes a joke as this man did. I Pray from ALLAH that he may save us from bad deeds and gave us more chances to do good deeds. So, we became a good nation.
Reference:
1. 4th January 2020; Available from: Geo.

"article">