Basic Introduction of Rashid Minhas Shaheed:
| | |
| --- | --- |
| Country | Pakistan |
| Date of Birth | 17th February 1951 |
| Place of birth | Karachi, Sindh, Pakistan |
| Death & place | 20th August 1971 Karachi, Sindh, Pakistan |
| Cause of Death | Battle of 1971 |
| Studies | St Mary's Cambridge School Rawalpindi |
| Higher education | Bachelor of Science degree in Aeronautics |
| Rank | Pilot Officer Air Force |
| Services | 1969-1971 |
| Service Number | PAK-5602 |
| Awards | Nishan-e-Haider |
Brief Introduction:
Rashid Minhas martyrdom has been observed on 20th August of every year in all over Pakistan. He was born in "Karachi" on 17th February 1951, was the younger officer who gets the "Nishan-e-Haider". He became the first officer who got the highest gallantry award for the "Pakistan Air Force". His family went to "Rawalpindi" where he got admission to "St Mary's Cambridge School Rawalpindi". After getting an education form Rawalpindi, his family went back to Karachi. He has the fond to get different planes of models.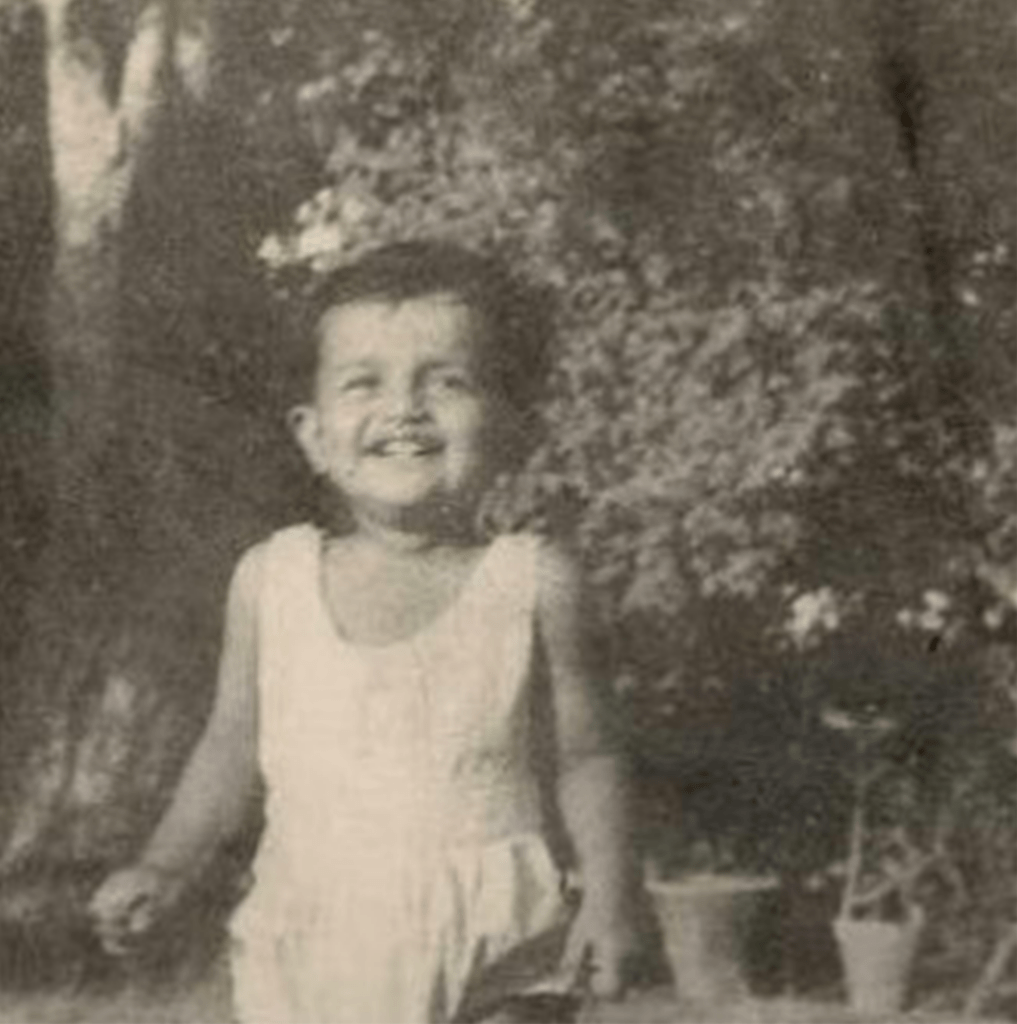 Then joined "St Patrick's High School, Karachi". The name of father was "Majeed Minhas", was a "civil Engineer" and was the alumni of the "NED University" in Karachi, He worked for the construction management business, went to "Lahore" for work and Rashid got admission in Britisher-manage "St Mary's school in Rawalpindi". At that time, his father got a job and then came back to Karachi. His father wanted that he got admission to "Engineering University". But after getting an education from high school he took admission to "Air Force Candidate institute" at "Lower Topa" in 1968. He got admission in "force officer candidate school", and completed his military training at "Pakistan Air Force Academy" in 1969.
Rashid was flying a jet T-33 which was used for training, a Bengali instructor "Lieutenant Mati-ur-Rehman" forced him to way to India. While flying the plane Mati-ur-Rehman forced him to go to India, he bashes with the Minhas and takes control of the plane. The one thing he can do, plane's head towards the earth. He knew that what he was doing and about 32miles away from the Indian border, his plane crashes. He intentionally sacrificed his life for the honor of Pakistan[1].
Life of Rashid Minhas:
Rashid Minhas Shaheed was born on 17th February 1951 in Karachi. He was from a Muslim Rajput breed. He spent his early education from Karachi. Minhas's family went to "Rawalpindi" and got admission to "St Mary's Cambridge School Rawalpindi". Afterwards, he and his family went back to Karachi due to his father's work. He was fond of collecting the models of aircraft and jet planes. Then he got admission to "St Patrick's High School, Karachi"[2].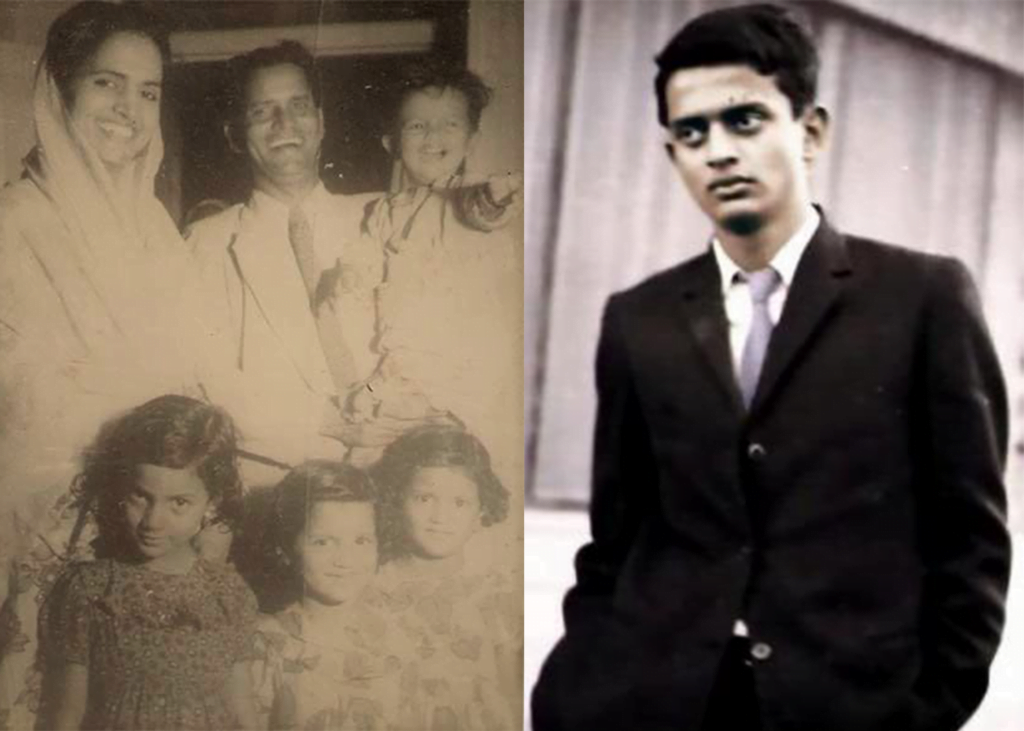 Rashid Minhas passed and qualified for the "Senior Cambridge" examination and show his good performance in the education. He was getting studies from Karachi "St. Patrick's High School" and completed the O-level and A-level. Majeed Minhas wants that his son become an engineer and after getting the high school in Karachi. in 1968, he got admission to "PAF School in Lower Topa", "The Air Force's officer candidate school" and in 1969, he got trained in "Pakistan Air Force Academy"[2].
Pakistan Air Force Joining:
He joined the air force, in his first "GD(P) course" and was a commission on 13th March 1971. His wish at least going to complete, he started his training for becoming a pilot. On 20th August 1971 in before some time noon, he was going solo flight in a training jet to take off in T-33 from Karachi, Pakistan. He wanted to take another flight when was going slowly towards the runway. A Bengali pilot instructor came "Lieutenant Matiur Rehman", gave the signal to stop and climbed over the plane into the cockpit. Rashid minhas's jet was taking off and he wanted to take the plane towards India[2].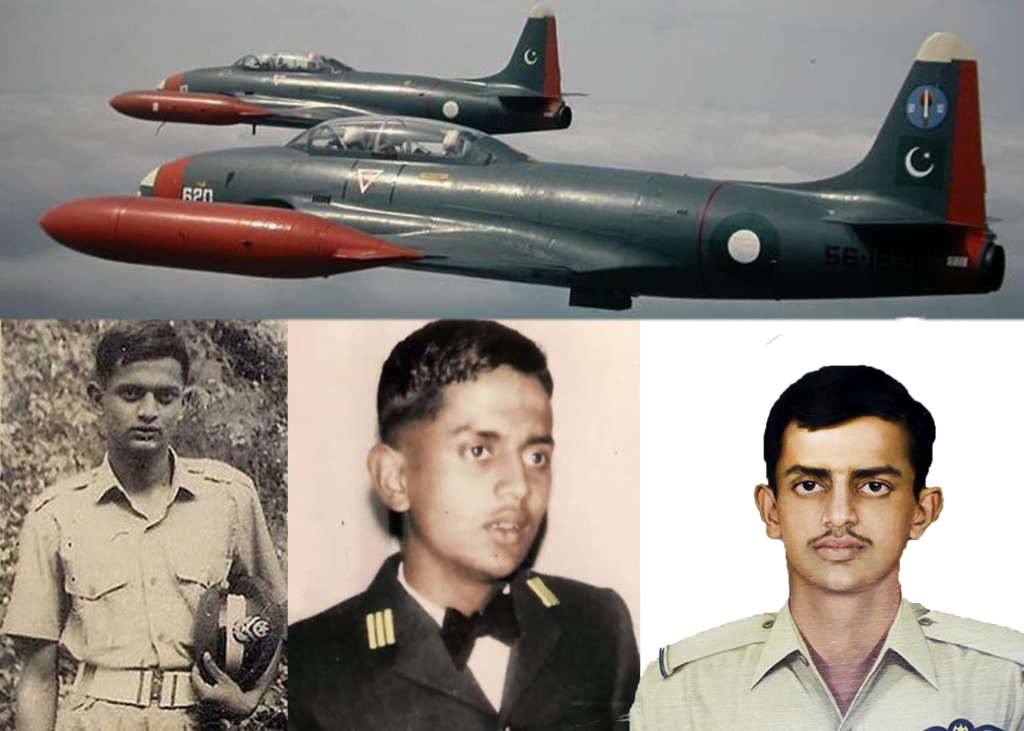 Plane grabbed by Matiur Rehman:
Rashid Minhas Shaheed called to the control tower that his plane has been hijacked. The radio controller again requests to send his message. He then again sends his message to the control tower. After the investigation, it confirmed that Matiur Rehman wanted to take the jet plane to join India where his competitors are in the "Bangladesh Liberation War" with the trainer jet[2].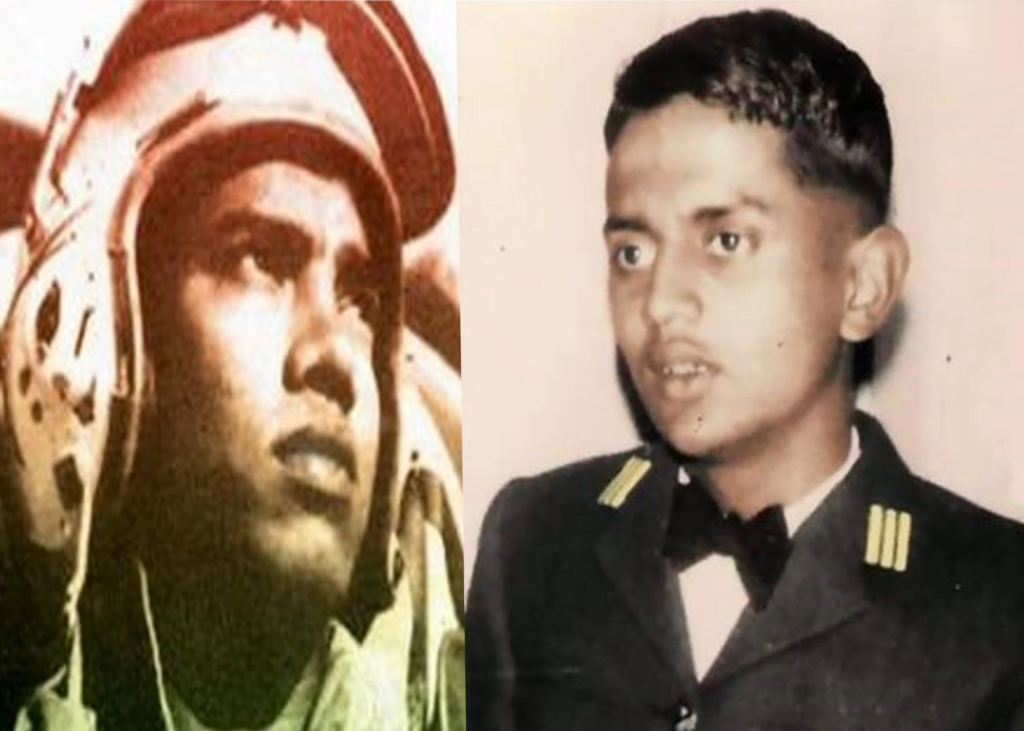 Death:
Minhas was taking control from Matiur Rehman, he struggled again and again to take control, but he was injured by the hit of the wrench. Matiur Rehman hit the Minhas and he was unable to take control. He got anesthetised and could not get control over jet. At last, he headed the jet towards the earth and both were killed. The jet was crashed near the "Thatta" which is nearly 40 miles faraway from the Indian Border[2].
After the Minhas was awarded by the "Nishan-e-Haider" by the Pakistan Military. It is the top military award that he got and became the first youngest pilot of the Air Force. Similarly, Matiur Rehman was awarded by "Bangladesh" from the higher gallantry award "Bir Sreshtho"[2].
The Air Force awarded Minhas in the commendation that "he enforced the jet to crash" instead from taking the jet to India. It was a award, rewarded officially which the rarely give to any of the country's person[2].
Abdul Majid Minhas Father of Rashid Minhas:
Rashid Minhas often describe his brother-in-law "Major Nasir Ahmed Khan" and was much impressed because of his receipt "Sitara-e-Jurat". He said that Rashid Minhas was not interested in making money and was not a modern boy. His personality was to live quit and disposition[3].
Majid Minhas said that he was learned driving at the age of 12 years. He had a technical mind and learns things faster than the normal boy can do. He had his library in the home. He had fond of electronics and astronomy, as well as hobbies include photography, hockey, and billiards [3].
Abdul Majid had a great honor and pride in his martyr of his son. He reported on the private channel interview that:
"Although the grief of my son's death is unending, I'm proud that he laid down his life for a noble cause and the integrity and honor of the country and the nation. [3]"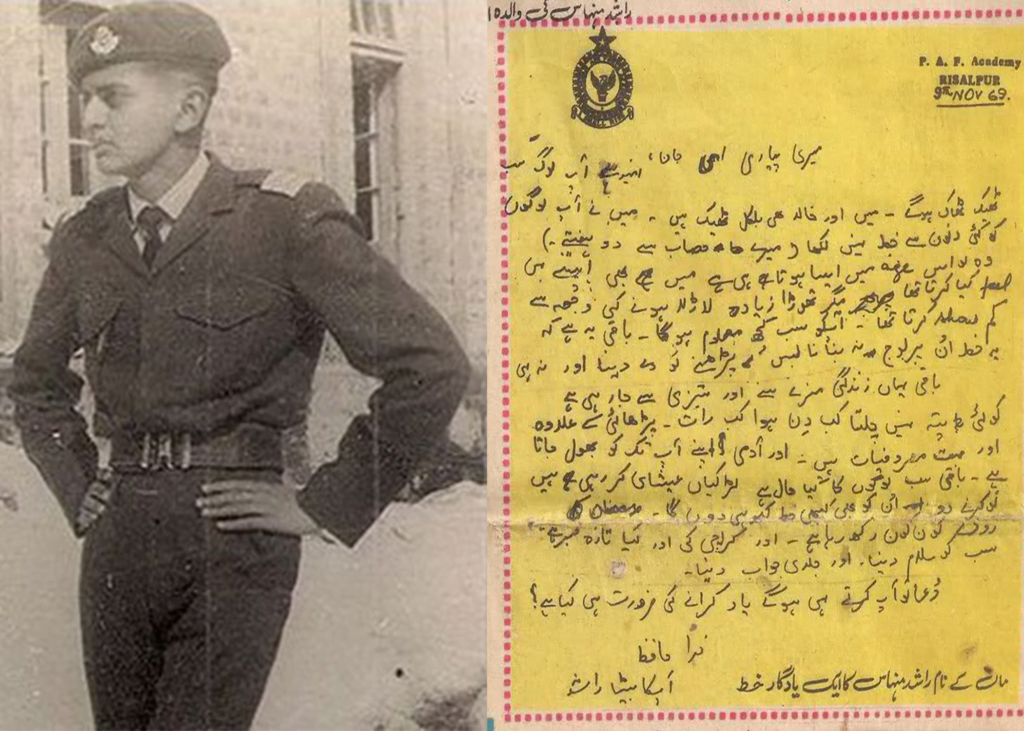 Minhas's father said that he was born in the PAF hospital and since it's linked with the air force from his birth. He was born in PAF hospital "Drigh Road, Karachi". He said that he is not only sacrificed for his nation but also gave pride to the nation. The younger one's that are coming age in the Pakistan Air Force, the Pakistan Army and the Pakistan Navy. Abdul Majid Minhas more stated that:
"We are the soldiers prepared to lay down our lives for the nation[3]"
Rashid Minhas Martyred in Dawn News:
After the death of the Rashid Minhas the original news was published in the "Dawn news" on 29th August 1971[3].
Legacy:
After the death of Rashid Minhas, he was officially honored by the Highest Award "Nishan-e-Haider". For remembering his sacrifice and pride for the nation and country the Pakistan Air Force base at "Karma" was renamed and the new name was given "PAF Minhas Base", which often named as the "Minhas Kamra". The main road in Karachi was renamed and renamed "Rashid Minhas Road". The post stamp was also issued by the "Pakistan Post" in December 2003, in that year, there were about 500,000 stamps were printed which was of about "two-rupee" post stamp[2].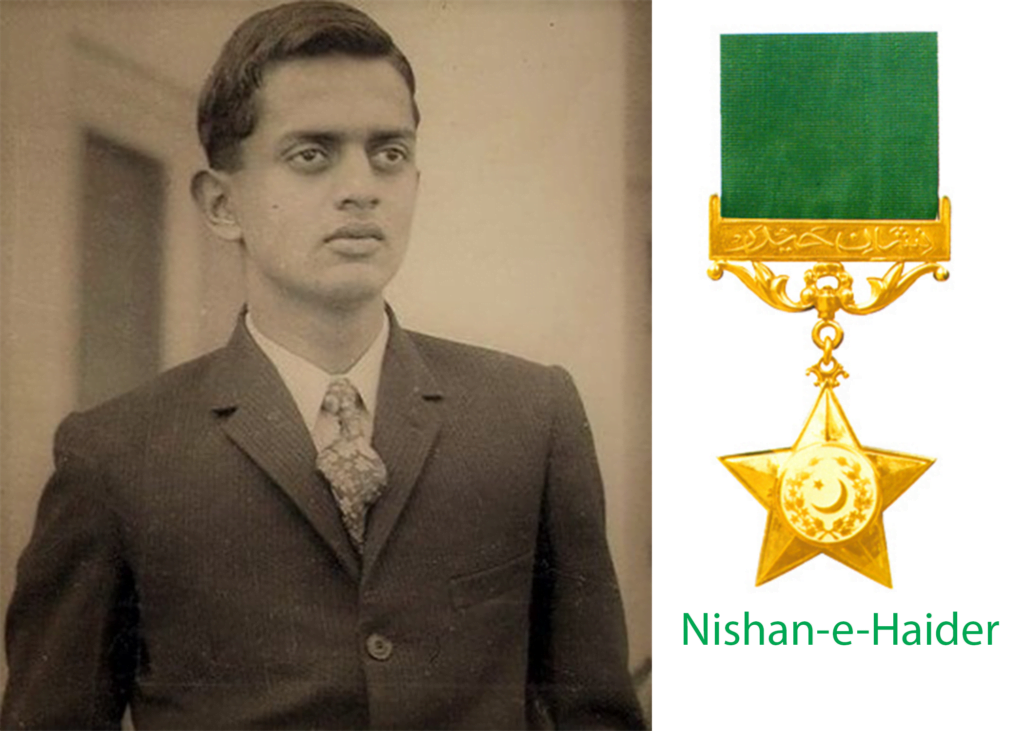 For more reading and images of Rashid Minhas Diary click here

References:

1. Thenation. 21st July 2020; Available from: https://nation.com.pk/20-Aug-2019/remembering-rashid-minhas-on-his-48th-martyrdom-anniversary

2. Wikipedia. 21st July 2020; Available from: https://en.wikipedia.org/wiki/Rashid_Minhas.

3. Dawn. 21st July 2020; Available from: https://www.dawn.com/news/1201669.

"article">