Indian Media's War on Fake News:
Government ministers on Thursday highlighted the absurdity of Indian media's cases. Shared by means of their Twitter accounts that a "common war" had broken out in Karachi. Approached the web-based media monster to pay heed. Basic liberties Minister Dr. Shireen Mazari said tragically Twitter was "intentionally overlooking" Indian media's phony information on Pakistan[1].
Then, the Foreign Office (FO) likewise paid heed to the "vindictive and manufactured news reports and promulgation crusade" in the Indian media[1].
"Such endeavors by the Indian media on the command of Pakistan fixated BJP-RSS system are intelligent of a specific, however natural, attitude," said FO representative Zahid Hafeez Chaudhry during his week after week press instructions[1].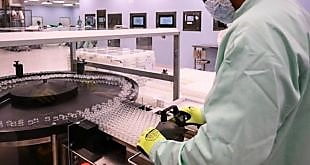 "The Indian media keeps on hitting new lows," Chaudri stated, adding that the Indian media and the public authority would be better encouraged to zero in on the "fights and distress right now under route in India"[1].
Pakistan Telecommunication Authority's Notice on Twitter:
As far as it matters for its, the Pakistan Telecommunication Authority (PTA) has moved toward Twitter requesting that it "make a prompt move against accounts spreading bogus data against Pakistan"[1].
"In the wake of the current slanderous attack of spreading bogus and ridiculous data focusing on Pakistan, its urban areas and establishments, PTA has pushed upon Twitter to adequately hinder handles associated with the mission," the power said in a public statement[1].
On Wednesday, a few Indian media sources including India Today, Zee News, CNN18, and India.com. Detailed a "common war-like circumstance", a day after a request requested by Chief of Army Staff General Qamar Javed Bajwa. The conditions encompassing the capture of resistance pioneer Mohammad Safdar in Karachi. A few reports referred to another source the International Herald. Saying that conflicts had accounted for in the nation's monetary center point between the Sindh police and the military. A phony video was likewise being coursed on Twitter, professing to show the supposed conflict[1].
CNN News18 and the Fake News:
CNN NEWS18, which is an association between India's TV18 and CNN International. Likewise shared a comparable video on Twitter, which ventured to guarantee that "a military law has forced in Sindh". Notwithstanding, the news source before long erased the video from its timetable yet shared different ones which set forward more shocking cases[1].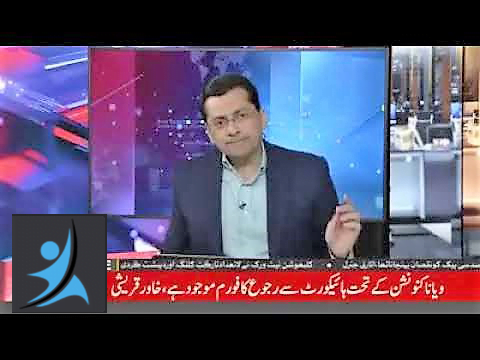 What Actually Occurred:
The reports originated from Tuesday's occasions when Sindh IGP, in any event, two extra overseers general. Seven appointee auditors general, and six senior directors of Sindh police chose to go on long. Leave in dissent over the Oct 19 attack of Inspector General House. Before long, PPP director Bilawal Bhutto-Zardari asked COAS Javed Bajwa to arrange an institutional test. The conditions encompassing the capture of PML-N pioneer resigned Capt. Mohammad Safdar[1].
While trying to charm back the "demoralized" and "shocked" police power. The PPP executive alongside the central priest and commonplace clergymen visited the IG home later in the evening. Before long, the police authorities reported they were conceding their leaves as COAS Bajwa had paid. Notwithstanding Indian media reports, there were no conflicts or mobs, simply an extremely bustling day at the newsroom[1].
Indian Media Publicity at its Pinnacle:
The crazy cases made by the Indian media constrained priests and legislators to approach Twitter to consider the deception. "Indian media in hyperdrive with counterfeit news on Pakistan and tragic that Twitter is deliberately overlooking it," said Dr. Mazari. Minister for Maritime Affairs Ali Haider Zaidi said the Indian media publicity was at its pinnacle and was being fuelled by the PDM "bazaar"[1].
"Both social and monetary pointers of Pakistan are giving positive indications. The falsely produced food expansion manage also. Pakistan is on the ascent under Prime Minister Imran Khan," he said[1].
The Director of the Parliamentary Committee's Communication:
The director of the Parliamentary Committee on Kashmir, Shehryar Khan Afridi, said Indian media is "profoundly associated with a phony, manufactured and noxious publicity crusade" to insult the nation's state foundations[1].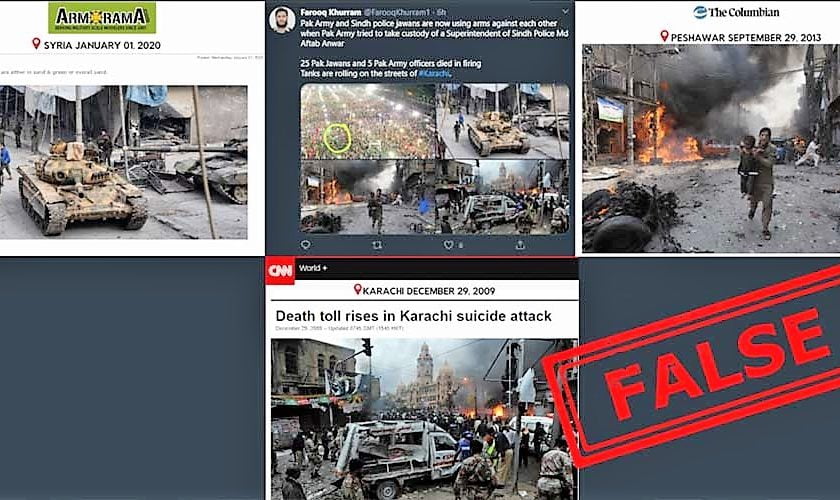 "Twitter needs to make a move against Indian online media accounts who are associated with odious assaults of phony news against Pakistan." PPP Senator Sherry Rehman named Pakistan's inside contradiction an indication of its "political wellbeing"[1].
"That popular government is never one individual or view; that when opportunities are diminishing individuals push back; that when established rights are under danger, the courageous stand-up. Indian savages need to find some kind of purpose for existing and look to their own," she said[1].
Pakistanis Make Fun of Cases:
Fuelled by the over-the-top cases made by the Indian media, the hashtags 'Civil War in Karachi' and 'Civil War in Pakistan' began moving on Twitter as Pakistanis shared their turn on the overstatement as images[1].
Conclusion:
The conclusion is such that the Indian media making false news on social media. Pakistani media and Pakistani people make fun of the mad news. The Indian media crazy and making lame news almost every week. They wanted to separate Pakistan and its people by doing civil wars. They wanted to make a trend in Pakistan on social media, especially on Twitter. Pakistani people making memes of the Indian media's news.
References:
1. dawn. 22nd December 2020; Available from: https://www.dawn.com/news/1586438/pakistanis-poke-fun-at-indian-medias-civil-war-hyperbole-ministers-ask-twitter-to-take-action.

"article">