Introduction of Dr. Abdul Qadeer Khan:
| | |
| --- | --- |
| Country | Pakistan |
| Date of Birth | 1st April 1936 |
| Place of Birth | Bhopal, India |
| Profession | Engineer |
| Migration | Pakistan (1952) |
| Graduate | Karachi university |
| Graduation year | 1960 |
| Abroad studies | West Berlin, Delft, Netherlands |
| Early education | Bhopal local school |
| Master's Degree | 1967 |
| Doctorate | Metallurgical Engineering from Catholic University of Leuven, Belgium |
| Spouse | Hendrina Reterink |
| Children | 2 daughters |
| Company hiring | URENCO (Dutch Company) |
| Year of hiring | 1972 |
| Job type | Translate from German to Dutch Language |
| Letter about atomic Bomb | Pakistan Prime Minister & Zulfiqar Ali Bhutto |
| Date of letter sent | 17th September 1974 |
| Came in Pakistan | 15th December 1975 |
| Brought the things to Pakistan | Blueprint |
| Work in Pakistan | Pakistan Atomic Energy Emission (PAEC) |
| Khan's Base operation | Kahuta, 50km away from Islamabad |
| Derivative Design Creation | By the Chinese |
| Design Date of Atomic Bomb | 26th May 1990 |
| Ghauri Missile help from | North Koreans |
| Arrested fact | Sending nuclear technology to other countries |
| Atomic bomb test date | 28th May 1998 |
| Atomic Bomb test place | Ras koh Hills, Chaghi |
| Type of test | Underground test |
| Number of tests | 5 tests |
| Device type | Fission reaction test |
Basic Information:
Dr. Abdul Qadeer Khan was born on 1st April 1936 in the "Bhopal, India". He is also known as A.Q khan, a Pakistani Engineer. He is a key role in Pakistan's nuclear weapons program and involved for many years. He was involved in the black market of nuclear technology and he knows how the uranium-enrichment centrifuges, nuclear warhead design, missile, and expertise. He was trading with Iran, North Korea, Libya & other countries[1].
Dr. Qadeer khan's life:
Dr. Abdul Qadeer Khan was born on 1st April 1936 in Bhopal in India. He is also known as the A.Q Khan and he got his early education from the local school of Bhopal in India. After the partition, he came to Pakistan in the year of 1952. He came to Pakistan and got an education from "Anthony's High School" and joined the college of Karachi "D.J science college, Karachi". He got the education of "Physics" and "Mathematics". There was a teacher that was famous "Solar Physicist, Dr. Bashir Syed". He got a degree of B.Sc. degree in "Physical Metallurgy." [1].
Job & Fame:
A company of Karachi offers him a job of "inspector of wight & measures". He accepted the offer and start a job in that company after graduation.The other company of the Netherlands offers him and he went there in the year of 1970s. There he got famous in the nuclear plant where he was working. He had special access to the restricted area of the URENCO facility. There was much secret documentation in the URENCO and he had permission to read the documentation on the centrifuge gas technology[1].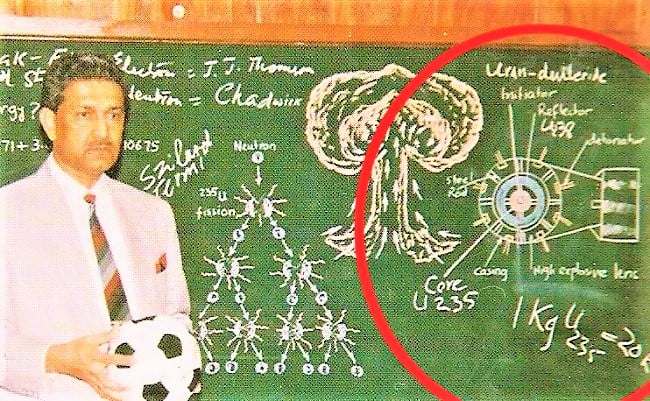 Came to Pakistan:
He came back to Pakistan in the year of 1974 and he convinced the Prime Minister, Zulfiqar Ali Bhutto. He said to accept the Uranium route instead of the Plutonium route to built nuclear weapons[1].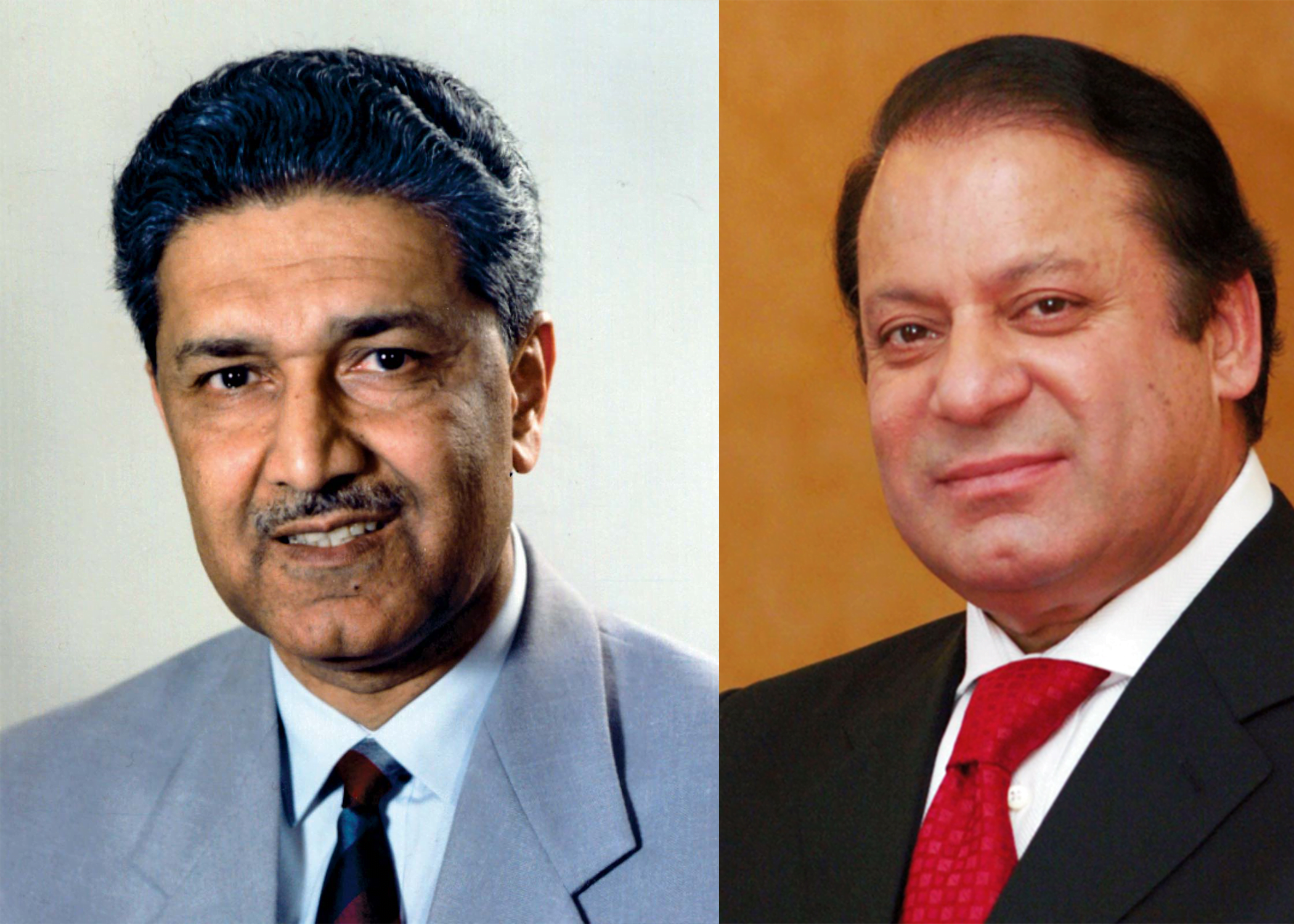 Media reports and the Planning of Atom Bomb:
The media gave reports that he had close relationships with the "President of Pakistan General Muhammad Zia-ul-Haq & Military of Pakistan". Then also made good relationships with the "Pakistan Air Force" [1].
SUPARCO Pakistan's national space Agency:
After the nuclear program in Pakistan, he wanted to re-organize Pakistan's National Space Agency, "SUPARCO". After the 1990s, Abdul Qadeer Khan played an important role in Pakistan's space program. He was playing an important role in the "Pakistan's Polar Satellite Vehicle (PSLV)" project and the vehicles used for space[1].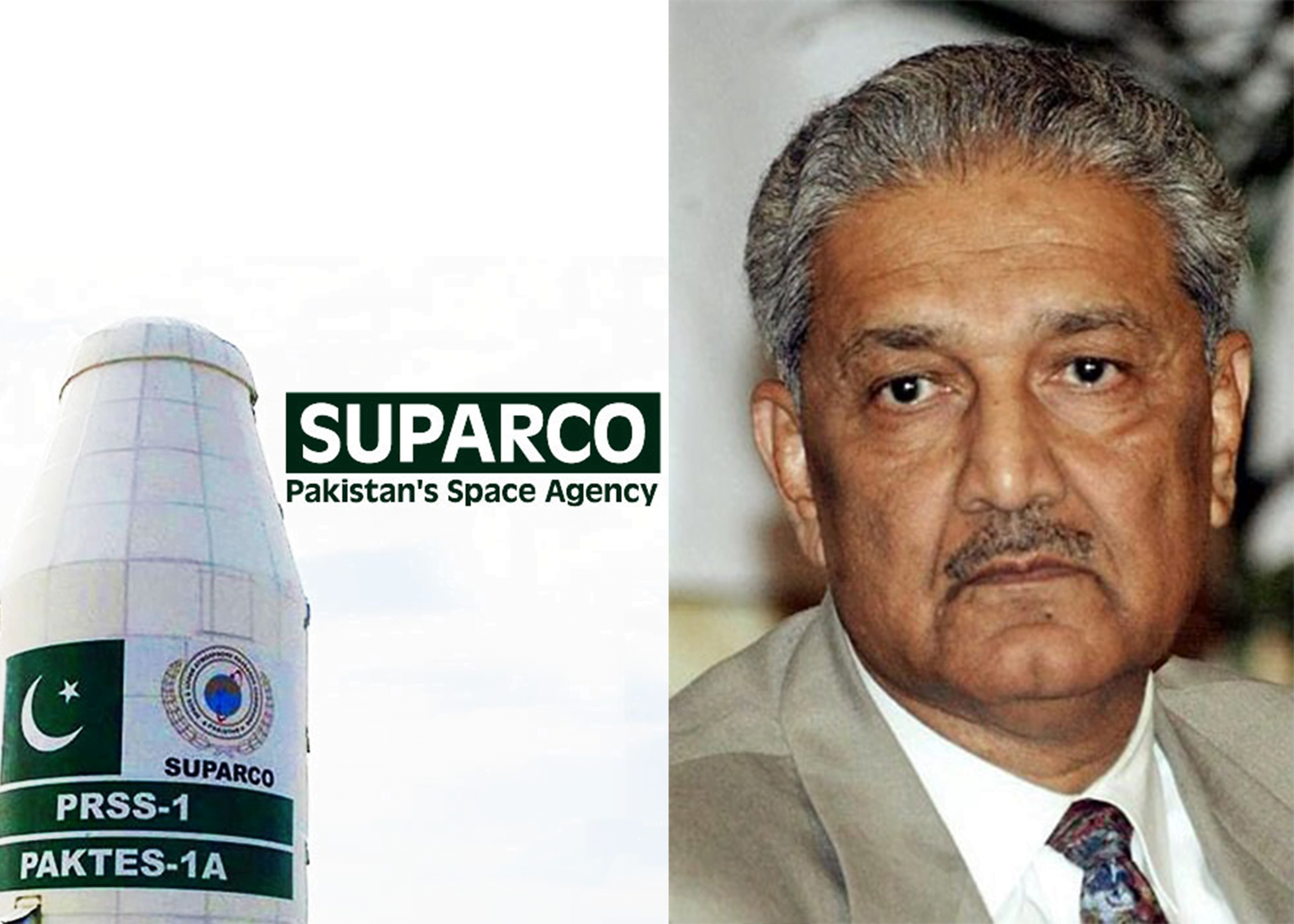 Pakistan's Ballistic missile:
His unlimited publicity of Pakistan's nuclear weapons and ballistic missiles by the mortification to Pakistan's government. At that time, the United States thought that Pakistan was giving the Nuclear weapons technology to North Korea, and itself got the ballistic missile technology in exchange. After that, when there was the government of Nawaz Sharif, he tested the Atomic bomb in the Chaghi which was 50KM away from the Islamabad and is situated in Balochistan, the mountains of "Ras Koh Hills". And thus, Pakistan did 5 tests there and gave proof to the world that Pakistan has the Atomic Power, in the Muslim World Pakistan became the first atomic power. Abdul Qadeer Khan also inspection after the US attacks on 11th September 2001. Khan apparently sold nuclear technology to "Iran". He was arrested against the selling of nuclear technology to Iran and he was pardoned in 2004, but he remained in the house. He did not have permission to go outside from home[1].
Other Contributions of Qadeer Khan:
He became the Dr. Abdul Qadeer Khan and the key role for the Pakistani nation, built several engineering universities in Pakistan. He built and set up a "metallurgy and material science institute" in "Ghulam Ishaq Khan Institute of Engineering Science and Technology". At that university, he was serving as executive member and director, built the department of Metallurgical Engineering and Material Sciences. He also established a school of Dr. A.Q Khan Institute of Biotechnology & Genetic Engineering at Karachi University. Thus, he gave a play role in Pakistan to bring the metallurgical engineering courses to Universities of Pakistan.
Regardless of his international image, Dr. A.Q Khan remains very famous among Pakistan and now he is considered domestically be honest and one of the most respected scientists in Pakistan[1].
Awards:
In 1993, Karachi University gave the name of "Doctor of Science", in 14th August 1996 the President of Pakistan Farooq Lagari gave the biggest national award of "Nishan-e-Imtiaz", and also, he got the award of "Hilal-e-Imtiaz" in 1989.
References:

1.            famousscientists. 15th August 2020; Available from: famousscientists.

"article">