FY21 Initial Targets:
The FBR tax collection includes mixed signals in the five months to the 2020-21 financial year (FY21). Although there is good news that in the first five months of FY21, the finance board has achieved the tax collection target, the bad news is that tax growth is at least 3.8 percent, even though it should have been within 25 percent. Keep in mind that the tax imposed for the full financial year is Rs4960 billion compared to Rs396770 billion for the previous financial year. Billion – a gap of about Rs993 billion or about 25 percent or something. Tax collection rose by Rs65 billion to Rs1688 billion in the first five months of the current financial year according to statistics – from Rs1623 billion over the same period last financial year. It is not a bad thing to handle 25 percent sales growth – largely due to the sharp downturn in economic activity due to the Covid-19 epidemic in control. However, even though it wasn't a coronavirus, The policy of improving the economy of the incumbent government, which led to a decrease in revenue due to forced imports and a decrease in development work, would, as usual, be a sufficient obstacle to achieving the objective. The SBP has offered incentive packages to entrepreneurs, but that promises little hope in the light of a full revitalization of business activities nationwide.
Dr. Waqar Masood View:
Dr. Waqar Masood, the Special Revenue Assistant to the Prime Minister, also does not sound very determined. In a recent televised interview, he claimed that the intention of the Rs4960 billion tax collection was to speculate on whether the coronavirus had vanished or had at least been financed at the beginning of the new tax year, paving the way for normal commercial activity to resume. Seven months is an incredible time. We can clearly see better equipment for Pakistan tax target purposes. The mini-budget is actually reaching the horizon.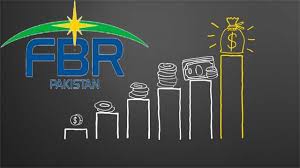 References:
Published in The Express Tribune, December 8th, 2020.

Source: tribune.com.pk

"article">