| | | | |
| --- | --- | --- | --- |
| Basic Information | Chaudhry Sir Muhammad Zafarullah | Aziz Ahmed | Agha Shahi |
| Nationality | Pakistani, Indian | Pakistani, | Pakistani, Indian, Chinese |
| Date of Birth | 6th February 1893 | 24th June 1906 | 25th August 1920 |
| Place of Birth | Sialkot, Punjab, British Raj (present now in Pakistan) | Amritsar, Punjab Province (British India) | Bangalore, Mysore, India |
| Date of Death | 1st September 1985 | 23rd October 1982 | 6th September 2006 |
| Place of Death | Lahore, Punjab, Pakistan | Islamabad, Pakistan | Islamabad, Pakistan |
| Age | 92 years old | 76 years old | 86 years old |
| Occupation/ Profession | Politician | Politician | teacher, Statesman, physicist, Mathematician, |
| Political Party | All-India Muslim League (before Pakistan came into being) Muslim League (After Pakistan came into being) | Pakistan Peoples Party (PPP) | Pakistan Peoples Party (PPP) |
| School | American Mission School, Sialkot | Early education from Amritsar | Educated at the Bangalore, India |
| College | King's College London | Government College Lahore in 1924 | BSc in physics from Indian Institute of Science |
| University | Government College University, Lahore | The University of Cambridge in 1929 from the United Kingdom | MSc in Physics and Mathematics in 1944 from the Bangalore, India |
| Career | 1926 – 1973 | 1948 – 1982 | 1944 – 1982 |
| Famous for | Minister of Foreign Affairs | 1st Minister of Foreign affairs | 13th Minister of Foreign affairs |
| Other works | President of the United Nations General Assembly (1961- 1962), President of the International Court of Justice (1970 – 1973). | 8th Foreign Secretary of Pakistan, 5th Pakistan Ambassador to the United States, 13th Minister of Foreign Affairs. | Teacher of Mathematics for the undergraduate calculus courses, Permanent Representative of Pakistan to the United Nations, 13th Secretary of Foreign Affairs. |
Chaudhry Sir Muhammad Zafarullah:
Chaudhry Sir Muhammad Zafarullah was born on 6th February 1893 in Sialkot, India and now Sialkot is in Pakistan. He was a Pakistani politician, diplomat, and international judge, he was famous in the United Nations (UN) for the representation of Pakistan[1].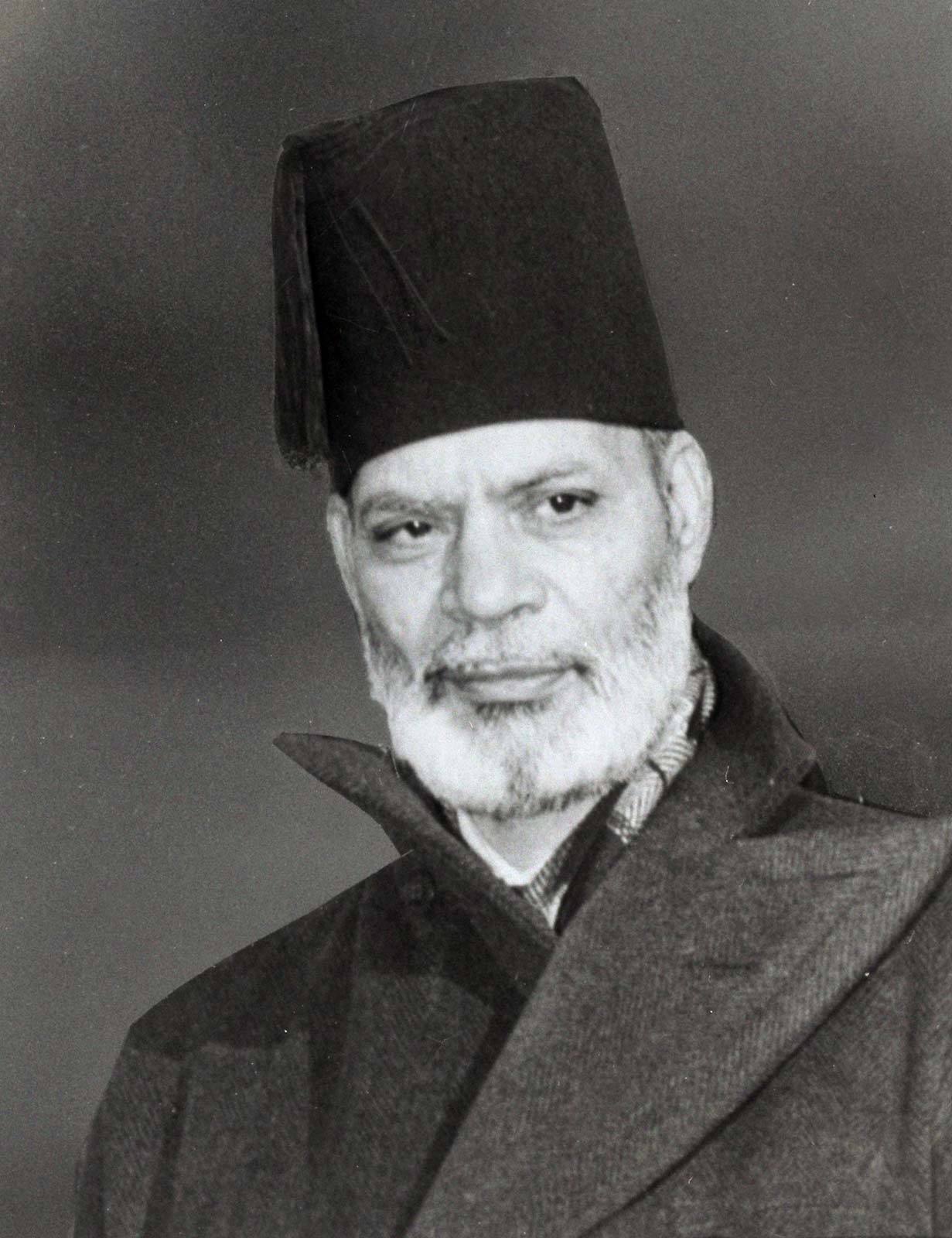 Education:
He got his early education from the native city from the American Mission School, Sialkot, and came to Lahore for intermediate education. He studied at the Government College Lahore and did his LL.B. in the year of 1914 from the King's College London University. He was called at the Lincoln's Inn for the practice at the Bar. At that time, he visited many places in the England, Switzerland, London, and Germany where he enthusiastically read the articles about his faith and religion, He did practice at the Sialkot from 1915 to 1916. He saw the founder of the Ahmadiyya Muslim Movement on 3rd September 1904 at Lahore. From that day till death, he considered himself to be an Ahmadi. He visited Qadiani's first time in September 1905. He gave a speech on the topic of "The need for the religion" at Delhi before the Jama 'at in March 1915. He practiced in Lahore throughout the dated 1916 to 1935. He begged the case of Jamaat of Monghir in the Bihar High Court at Lahore which was successfully in December 1916[1, 2].
He served at the Law College in Lahore between the time of 1919 to 1924. He presented a book of which name "Tuhfa Shehzada Wales" means that the gift for the Prince of Wales to the H.R.H the Prince of Wales in the year of February 1922. He gave a lecture the first time in the annual convention of the Ahmadiya Muslim movement on the topic of "The onslaught of the Movement on Christianity and its Effects". His mother died on 16th May 1938, after the death of his mother wrote a book "Meri Walda (my mother)" in the year of 1938[1, 2].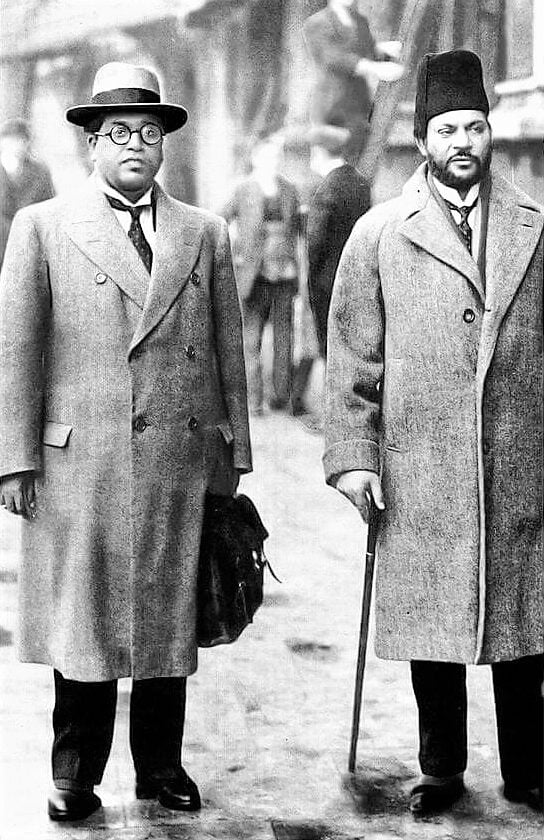 Entry to the Politics:
After practice in Sialkot and Lahore, soon he became a member of the Punjab Legislative Council in 1926. After practicing at the legislative council, became the ambassador of the Round Table Conference in 1930 – 1932, president of the All-Indian Muslim League. He remained in the British Viceroy's Executive Council, a member from 1935 – 1941. After that, he served in the Federal Court of India as a Magistrate[1].
Before the Partition of India (Sub-Continent):
Zafarullah Khan gave the idea of the Muslim league for the Muslim representation and the future boundaries of Pakistan in-front of Sir Cyril Radcliffe, before the partition of the Sub-Continent in 1947. He agreed to making the Party which represents Pakistan and India[1].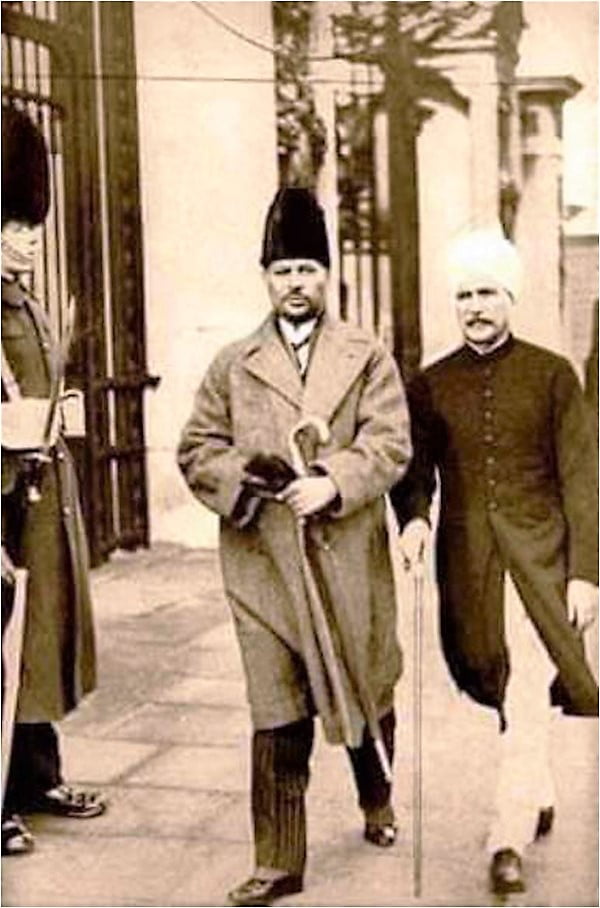 The foreign minister of Pakistan:
After the independence of Pakistan Zafarullah became the foreign minister of Pakistan, he served the country as a leader of Pakistan's ambassador in-front of the United Nations (1947 – 1954). After the foreign minister post, he became a member of the International Court of Justice at the Hague. He after again joined the United Nations (UN) in 1961 and served for about 3 years till 1964, then became e President of the UN General Assembly in 1962 – 1963. He again joined the International Court of Justice in 1964 and served as the court's president from 1970 to 1973. He was the author of Islam in such a way that he wrote the translation of the Holy Quran in 1970. He stayed in England from 1973 to 1983 and came back to Pakistan in 1983. His death on 1st September 1985 in Lahore due to his illness[1].
Aziz Ahmed:
Aziz Ahmed was born on 1st January 1906 in Amritsar, Amritsar district, Punjab, India, was a Pakistani Statesman and the Diplomat between the cold war and serving as the 12th Foreign Minister of Pakistan from 1973 to 1977. Preceding that, Ahmad filled in as the Pakistan Ambassador to the United States (1959–63) and in the end designated as Foreign secretary (1960–67) by President Ayub Khan. He at first increased public unmistakable quality when he filled in as the Foreign Secretary under then-Foreign Minister Zulfikar Ali Bhutto and decided on retirement in the resistance of the Tashkent Agreement, marked by Ayub Khan to keep up and hold truce with India in 1965. After the overall races in 1970 and the ensuing war with India in 1971, Ahmad was named as the Foreign priest of Pakistan until being ended by President Muhammad Zia-ul-Haq after giving analysis against the military rebellion in 1977. Upon retirement from the Foreign Service, Ahmed carried on with a peaceful life in Islamabad and kicked the bucket in 1982.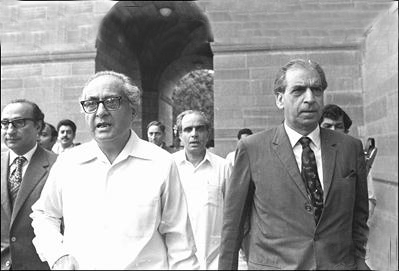 Education:
Aziz Ahmed was born in the Arain family of the Tarn Taran region of Amritsar, British Indian Empire in 1906. Ahmed got his training at Amritsar and moved to Lahore for his further investigations and for all time settled there. There, he went to the Government College in 1924 and graduated with a B.Sc. in Political science in 1928. He continued his higher examinations in the United Kingdom where with a grant offered and granted by the British government, Ahmad accordingly learned at the University of Cambridge in 1929. In 1933, Aziz picked up M.Sc. in Political science, trailed by another M.Sc. in Foreign arrangement. Upon his return, Ahmed finished the common help test and increased charged in Indian Civil Service.
A career in the Government of Pakistan:
Aziz Ahmed was a senior individual from the Indian Civil Service (ICS) and later Civil Service of Pakistan (CSP). In 1948, Ahmed served in East Bengal before freedom in 1947 and was instrumental in getting the Debt Alleviation Act of 1935 went into enactment. Aziz Ahmed thusly held a few senior situations in progressive organizations in recently free Pakistan. He was delegated as the principal Chief Secretary of East-Pakistan when General Muhammad Ayub Khan was the General Officer Commanding for East Pakistan. The two built up a dear fellowship and when Ayub Khan proclaimed military law and accepted full powers in 1958, Aziz Ahmed was made the most elevated positioning government worker in his legislature as Secretary-General Cabinet Division and Deputy Martial Law Administrator. Consequently, he was sent as Pakistan Ambassador to the United States in 1959 and was instrumental in building up the solid ties between the two nations, that described both the Eisenhower and the Kennedy organizations of the mid-60s. He returned in 1963 to take up the post of Foreign Secretary when Zulfikar Ali Bhutto was the Foreign Minister. He increased further conspicuousness at the public level in Pakistan, following the 1965 war with India. He was against the marking of the Tashkent Declaration by Ayub Khan as was Bhutto. He resigned from taxpayer driven organization in 1966 and was relegated to head the National Press Trust[3].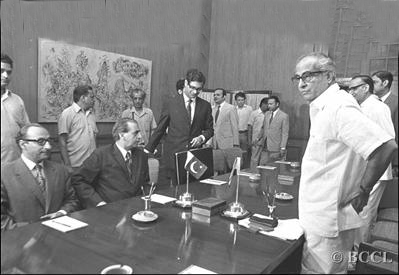 A war between Pakistan and India:
Ahmed at first increased public conspicuousness with Zulfikar Ali Bhutto in 1965. On 4 September 1965, following the amid conflicts, Ahmed got an admonition from the Pakistan Embassy to Turkey, that Indian Army was getting ready and arranging an offense assault on West-Pakistan, along these lines the administration chose to dispatch the counter-assault. Aziz and Bhutto assumed a significant function in drafting Gibraltar, and alongside Bhutto, Aziz prodded on by squeezing the Government to exploit the upset circumstance in the valley and direct the Army to send marauders into Indian held Kashmir for leading guerrilla exercises there and to help local people arranging a development to in the end beginning an uprising against the involving power. All through this war, Ahmed helped Bhutto on various events on the war and at first, picked up Bhutto's certainty, soon the pair turned out to be old buddies[3].
During this war, Morrice James some way or another persuaded Ayub Khan to acknowledge the truce advance from India, and that Pakistan may not be a capable battle without weapons. At the UNSC, Aziz joined Bhutto where Bhutto broadly declared that "Pakistan will battle, the battle for a thousand years". Before long Aziz got a message from Khan to declare Pakistan's readiness for a truce. Aziz and Bhutto couldn't help contradicting Khan's strategy, however, the pair helped Khan in Tashkent to consent to the Tashkent Arrangement with India under the favorable of Soviet Union. Not long after this arrangement, Ahmed took the retirement from the Foreign Service and communicated a solid resistance against the administration of Ayub Khan[3].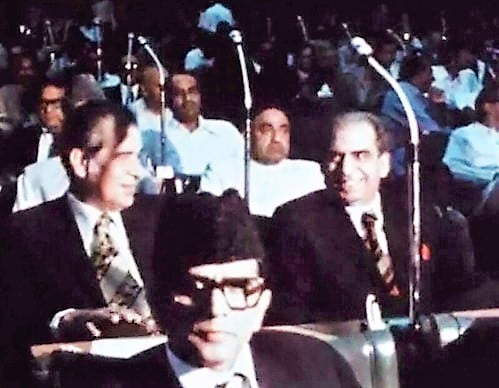 Foreign Minister of Pakistan:
Not long after the East-Pakistan debacle, trailed by the 1971 Winter war, Bhutto was quickly made President on 20 December 1971. After he was made President, Zulfikar Ali Bhutto called Aziz Ahmed out of retirement and named him Minister of State for Foreign Affairs. Along these lines, Aziz Ahmed was viewed as probably the nearest partner as Minister of State for Defense and Foreign Affairs lastly as Foreign Minister for a couple of months, before the administration was overturned in the military overthrow of 1977. Aziz Ahmed helped with arranging the Simla Agreement among Pakistan and India in 1972 and sorting out the Islamic Summit in 1974, where he headed Pakistan's assignment. As Minister of Defense, he assumed a key function in re-assembling Pakistan's protection ability after the 1971 war with India just as the advancement of the nation's atomic program. Aziz persuaded Richard Nixon to guarantee the gracefully of weapons to Pakistan to counter the Indian authority. Aziz worked with Bhutto building attaches with China, and the Arab world and helped Bhutto to haggle with the Soviet Union for practical help. His term as Foreign Minister cut off and was captured by Military police after the effective started of Operation Fair Play in 1977. Aziz Ahmed stayed a resolute rival of military law and the military legislature of General Zia-ul-Haq. Aziz passed on in Oct 1982 and was covered in Karachi. He was a beneficiary of Pakistan's most noteworthy common honor, Hilal-e-Pakistan. On his demise, he was made due by his significant other Shereen Ahmed, two children, and two girls[3].
Agha Shahi:
Agha Shahi was born on 25th August 1920 in Bangalore, Mysore, India, famous for Pakistan's 13th Foreign Minister. A representative and technocrat by calling, he joined Foreign Services in 1951 and held significant political tasks in the United States, China, and the United Nations. He filled in as the Foreign secretary—the main regulatory situation in Pakistan Government—in 1973 until 1977, after Zulfikar Ali Bhutto's administration was excused. In any case, he quickly filled in as the international strategy counselor to forthcoming Chief Martial Law Administrator General Zia-ul-Haq who named him as the Foreign Minister not long after accepting the control of the nation. In 1982, after losing General Zia's kindness when he endeavored to keep the nation on Non-Aligned Movement participation, he lost the international concerns service to senior military official Lieutenant-General Yakob Ali Khan. His relationship with General Zia-ul-Haq and his military government further crumbled, with General Zia whining about Shahi's discourse on improving Pakistan's relations with the Soviet Union and the Non-Aligned Movement[4].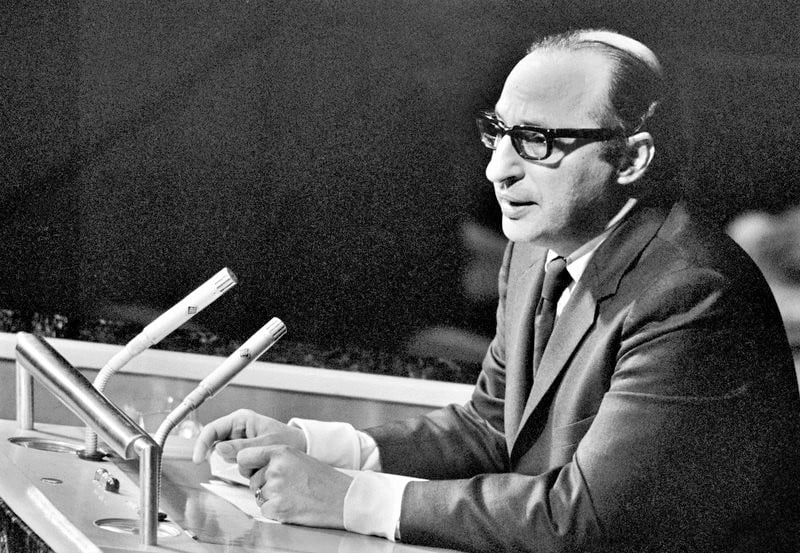 He withdrew from the nation in 1982 to join the United Nations General Assembly and filled in as the Chairman of the UN Committee on Elimination of Racial Discrimination until 1990 and filled in as the Chairman of the Pakistan assignment at the World Conference on Human Rights. During his last years, he connected with the Institute of Strategic Studies (ISS), Islamabad where he filled in as its President until his death[4].
The career of Diplomatic:
Agha Shahi was born in Bangalore, previous Mysore state and present-day Karnataka, India to the Urdu-talking network, the child of a teacher who was the nearby head of a British government-authorized school. He was instructed in Bangalore, dominating the science courses he took in school. In 1939, Shahi tried out the Indian Institute of Science where he joined the Department of Physics and accepting his BSc in Physics, trailed by an MSc in applied material science and MA in Mathematics in 1944. Following his graduate degree, he joined the staff of Mathematics training undergrad analytics courses yet his folks were unsatisfied with their child being a researcher; in this way, supported by his folks, Shahi before long left his situation in the wake of applying at the Indian Civil Service in 1944. He took the serious test, "All India Competitive Examinations", where he dominated and was charged in the Indian common help before long. His first task was Sindh Province as a Commission of Education Department, and the family moved to Karachi, Sindh. In 1947, he decided on Pakistan citizenship and filled in as the protected consultant to Chief Ministers of Sindh Province Ghulam Hussain Hidayat Ullah from 1947 till 1948, and to Ayub Khuhro from 1948 until 1949. In 1949, the Governor George Baxandall Constantine named him as the Commissioner of District Thatta. In 1967, Shahi increased a Master of Science in Strategic investigations from Defense and Strategic Studies (DSS) Department. Shahi had a long vacation as a Pakistani ambassador, starting in 1951. He filled in as Pakistan's minister to the United Nations, and China and served in numerous different positions[4].
Ambassador:
He decided on the Foreign Service of Pakistan in 1951 and assumed an unmistakable function in the plan of international strategy directly from the early long stretches of Pakistan's creation. He was essential for different assignments to the United Nations during the 1950s and 1960s and presented with A.S. Bokhari (known as Patras Bokhari), Sir Muhammad Zafrulla Khan, and Prince Aly Khan (father of Prince Karim Aga Khan and Pakistan's perpetual delegate to UN). Shahi filled in as Counselor in the Pakistan Embassy in Washington from 1955–58. He was Pakistan's Deputy Permanent Representative to the UN from 1958–61 and later filled in as Permanent Representative to United Nations from 1967–72. During his term as a perpetual agent to the United Nations, he assumed a significant part in empowering China to turn into an individual from the United Nations. He turned into an Additional Secretary in the Ministry of Foreign Affairs in 1964 and served in that position till 1967[4].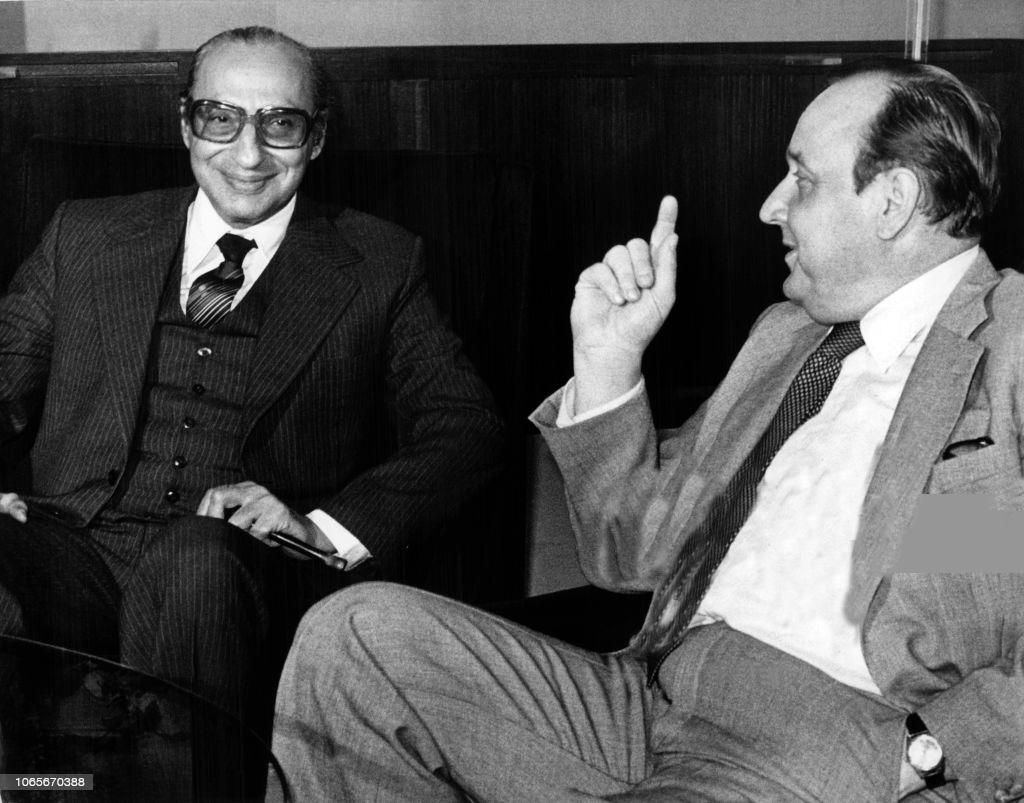 Foreign Minister of Pakistan:
In 1972, he was named Pakistan's Ambassador to China. In 1973, Shahi became Foreign Secretary and served in that position till the fall of Prime Minister Zulfikar Ali Bhutto in 1977. Shahi was a delegated Advisor on international concerns/unfamiliar clergyman in 1977 by General Muhammad Zia-ul-Haq and left the situation of an unfamiliar priest in 1982, after creating sincere contrasts with General Zia[4].
Death and legacy:
He was suffered from a heart attack and was admitted at the Pakistan Institute of Medical Sciences in Islamabad, died on 6th September 2006 at the age of 86 years old. He got the National award Nishan-e-Haider 2nd class[4].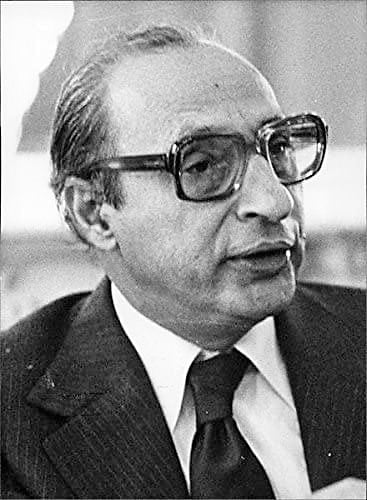 He remained as the Minister of Pakistan in 2006, after his death Khurshid Mahmood Kasuri gave a report comment on Agha Shahi's death, he said that "Agha Shahi served in various key positions in the Foreign Ministry with great distinction rising to the position of Foreign Secretary and Foreign minister. A generation of Pakistani diplomats had the fortune to learn from him" [4].

References:

1.            britanica. 6th october 2020; Available from: britanica

2.            alislam. 6th October 2020; Available from: alislam

3.            peoplepill. 6th October 2020; Available from: peoplepill

4.            wikipedia. 6th October 2020; Available from: wikipedia

"article">