Introduction of Abdul Sattar Edhi
| | |
| --- | --- |
| Date of Birth | 28th February 1928 |
| Place of birth | Bantava, Gujarat, India |
| Death & place | 8th July 2016 |
| Cause of Death | Kidney failure |
| Profession | Edhi trust, philanthropist |
| Interest | Facilitate human, gives smile and spread a smile |
| Awards | "Nishan e Imtiaz, Shield of Honor, Khidmat Award, Aman (Peace) award, Human rights award, Person of the Year, Social Worker of Sub-Continent, Moiz ur Rehman Award, Silver Jubilee Shield" |
| Country | Pakistan |
Introduction:
Abdul Sattar Edhi was born in India, city Bantava, Gujarat province. Edhi moved to Karachi and made the dispensary by his low-income which was free for all the person that was not able to purchase any medicine. Abdul Sattar's mother had been paralyzed and mentally not well, he was about 11 years old. He was encouraged by "Khaksar Tehrik" which was established by the "ALLAMA MAHRIQI". It was founded by the lower class semi-military volunteer organization in "Khaki". They work for the villagers that walked from one village to another village for solving problems[1].
Edhi's work was spread, when the flu epidemic spread through Pakistan and all over the world, in 1957. The donations were given to them at that time and buy his first ambulance in that year. His wife "Bilquis Edhi" was also with him to spread the network of Edhi[1].
He was benefactress, frugal, and almsgiver. He established "EDHI FOUNDATION" and was spread all over Pakistan, a large number of "Ambulance services" provided to Pakistan, about 1800 minivans in all Pakistan. He adopted about 20,000 orphan children, disable and homeless. Edhi gives home to homeless persons, shelters, shelter to animals, rehabilitation centers, and orphanage in all over Pakistan. After the Death of the Abdul Sattar Edhi, his son Faisal Edhi took over the charge and running, became the head of the Edhi foundation[1].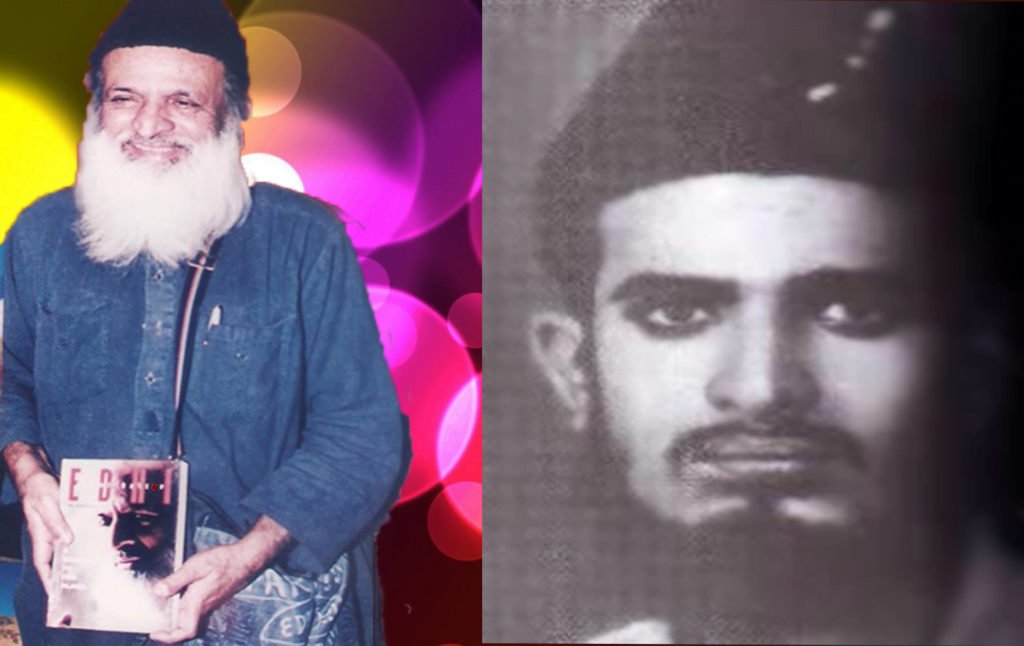 Former life of Edhi:
His birth was on 28th July 1928, Bantava. It is located in Gujarat, India. At that time, Britishers rule over India called as "British India". He was from a "Memon Family". His mother gives him "1 paisa" for his meals and the others to help and needy children. His mother was paralyzed, when he was about at the age of 11 years old. His mother was died by the stroke in 1947. He cares to take of his mother, due to the caring and love, he had the experience as a dedicated caretaker service for the old, mental, physical, ill, and challenge. He went to Pakistan in Karachi after the partition of subcontinenti. Abdul Sattar Edhi sold clothes for few years and built a free dispensary for the community[1].
Starting Days of Edhi Trust:
Edhi's spirit came when he was about 11 years old. His mother paralyzed and Abdul Sattar looks after her. Due to look after his mother, he had been experienced how to take care of any old person. He fulfilled every need of her mother, but her condition became more critical and died in 1947 when Abdul Sattar was about 19 years old. When he moved to Pakistan, he opened a free dispensary from his pocket money and serve others. He wanted that, every Pakistani would have good health according to the mental and physical. His motive to improve health care in Pakistan for which he opened an institution called "Edhi Trust". The people funding to the Edhi and he collect about 200,000+. He largely expand his Edhi trust in the medical fields and did work hard to make an ambulance service in Pakistan[1].
He said to "NPR" in 2009, "I saw people lying on the earth… The flu had been spread in the Karachi, and nobody was treating them. Thus, I made a setup and got medical students to volunteer. I strapped for cash and begging for alms on the streets. And they also gave money for alms and donationn. I started my work in 8-by-8 room.[1,2]"
He joined the "Memon charity" as a volunteer at the age of 20 years. He feared that the Memon can kill the human. So, he decided to left the country and went to Europe, he went to London to ask for the donation. He interrogated the social welfares of London and watched the active programs[1,2].
"People have become educated, but have yet to become human."
— Abdul Sattar Edhi
Birth date Disagreement:
According to Edhi, the actual date of birth is 28th February 1928 but media published his date of birth was 1st January 1928. There has been a dispute on the date of birth, some said that the date of birth is 1st and some are saying that it was 28th February. The "GOOGLE DOODLE" pronounced their birth date as 28th February 1928, after that the media also revealed their date of birth as 28th February[1].
The interview of his wife "Bilquis Edhi" said to the channel "We never even celebrated his birthday while he was alive. We were unaware of the day he was born". Thus, there was a confusion about the date of birth, even Edhi was also unaware of his birth date. But he was believed that his date of birth was between 1926-1928[1].
Bilquis Edhi's trust and the Edhi trust:
When Abdul Sattar was in London, he spent a life to helping the poor, needy, and older than sixty years. He wanted to change the look of the Edhi Foundation in Pakistan. Later, he established the Edhi trust. In early stages, he had the foundation name as "Edhi Foundation" which was again refunded from 5000Rs., the foundation was renamed to "Bilquis Trust", which was broadly for the poor and the needy person. Edhi received the amounts from various places from which he expands the services. From that day to today, Edhi becomes the biggest service provider in all over Pakistan. Edhi foundation rescue about 20,000 abandoned babies re-educate those persons that were going to suicide which was about 50,000 and educate about 40,000 nurses. Edhi has about 300+ rural and urban Edhi centers in all over Pakistan[1].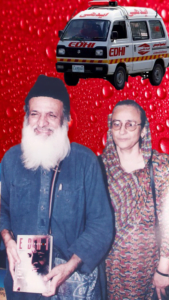 Edhi Services:
Service of Ambulance:
The Service of the Edhi ambulance started from the second hand "hillman pickup truck" and later it refurnished and becomes the first ambulance service for the "poor patient ambulance". Now, the number of ambulance vehicles up to about 1800+ across Pakistan and becomes the first world's largest ambulance service[3].
Service of Edhi Air Ambulance:
The service of Edhi air ambulance has about two (2) aircraft and one (1) helicopter that are used for the patients i.e. in natural disasters, these planes and helicopters are used for the patients to the nearest hospital[3].
Marine Service:
About 28 rescue boats Edhi service has which provide the medicine and first aid to the drowned persons and rescue them. These boats are often used in the Arabian ocean and when a flood came in the country[3].
Orphan centers:
Edhi service has about 18 homes that are in all over Pakistan, from which 7 are at Karachi. In these homes, there are about 8500 boys, girls, ladies, and gents facilitate. Most are orphans and destitute adult children, who are intellectually and physically harmless. There are a lot of women that are mentally and physically tortured in the villages and cities[3].
There is about 7 home in Karachi, Multan has 1 home, Lahore has 3 home, Islamabad has 1 home, Peshawar has 1 home, Quetta has 1 home and also Chitral has 1 home.
Living persons are more than 8500[3].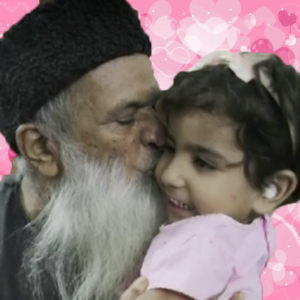 Education to the children:
Bilquis Edhi in Karachi, basic school education is operating. In these sectors service has been providing: "Old Sabzi Mandi, Noor Shah Colony Mirphur Khaas and Masjid Road Nawabshah". The students are getting a basic education in these sectors[3].
Graveyard Services:
From the services, one of the major services provided by the Edhi foundation is that the burned bodies and the unknown persons or which have no anyone from Pakistan. Graveyards have been built in all cities of Pakistan as well as international cities such as Lahore, Karachi, Rawalpindi, the United States of America, and New York.
Edhi foundation buried about 58000 of dead bodies that were unknown coffins and made arrangements for their dead bodies. He became the first person that buried thousands of people in the grave[3].
| | | | | | | | | |
| --- | --- | --- | --- | --- | --- | --- | --- | --- |
| 2005 | 2006 | 2007 | 2008 | 2009 | 2010 | 2011 | 2012 | Total |
| 12,562 | 4,819 | 6,611 | 6,692 | 6,492 | 6,693 | 7,854 | 6,738 | 58,261 |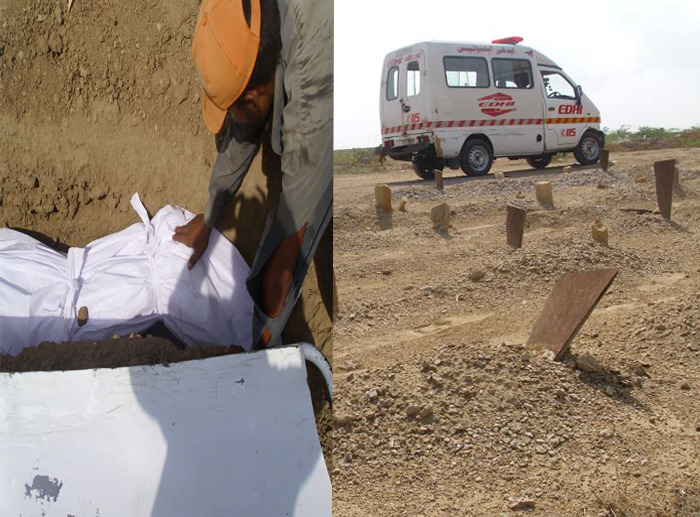 Missing Person:
There are many social problems in our society due to which a large number of children left their home or due to any emergency, they get separated from their families. At the same time, they also gather handicapped children and elder and in a press conference, they show them for their families to turn back home. This press conference on the T.V channels and the local announcements[3].
Marriage Bureau:
Edhi foundation also provides the marriage service for those persons that are unable to carry marriage expense. Edhi foundation also marriages the orphan and homeless persons that are living in their homes[3].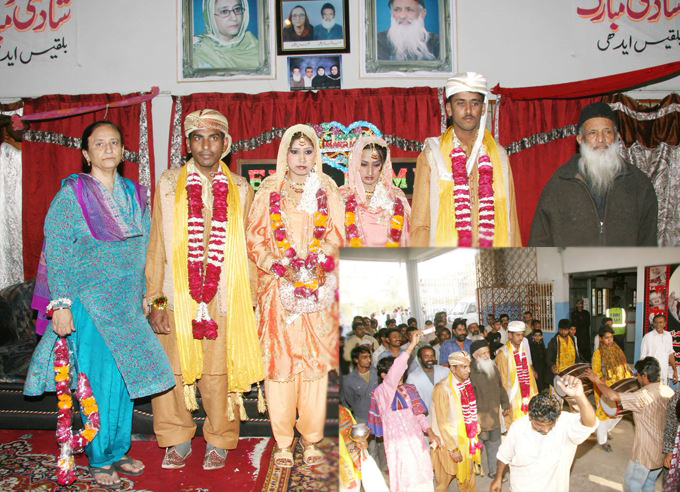 Edhi Langar:
Edhi langar is for those persons that are living in the homes built by the Edhi foundation. These foods also served for the passengers[3].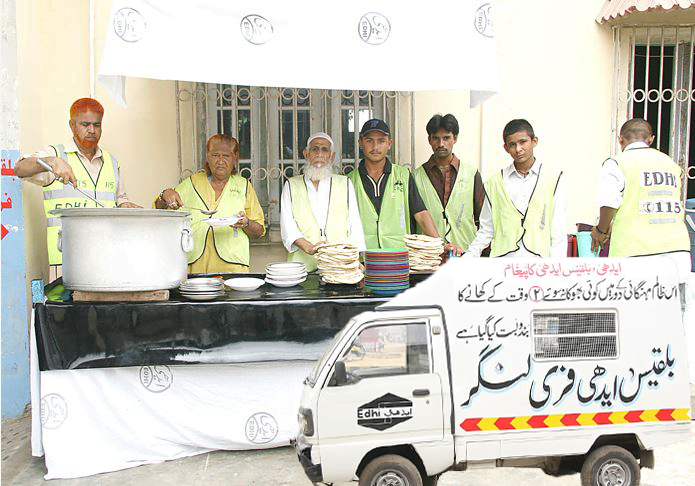 Personal life:
Abdul Sattar Edhi was married by the Bilquis, which was the nurse at the "Edhi trust Dispensary". They had 2 sons and 2 daughters. They had a running free dispensary in Karachi and adopted the orphans including small babies of some months or years. He wished that his organs donated to the charity, but due to his bad health and condition only his corneas were able to donate in later. He was buried in "Edhi Village" in Karachi[1].
Illness and Death:
Edhi was badly sick from kidney disorder and was hospitalized on 25th June 2013. There can be the kidney dialysis, a kidney was donated by a person for his remaining lifetime. But he no more and died on 8th July 2016. He spent about 88 years of life, both the kidneys were completely failed and led on the bed in a hospital[1].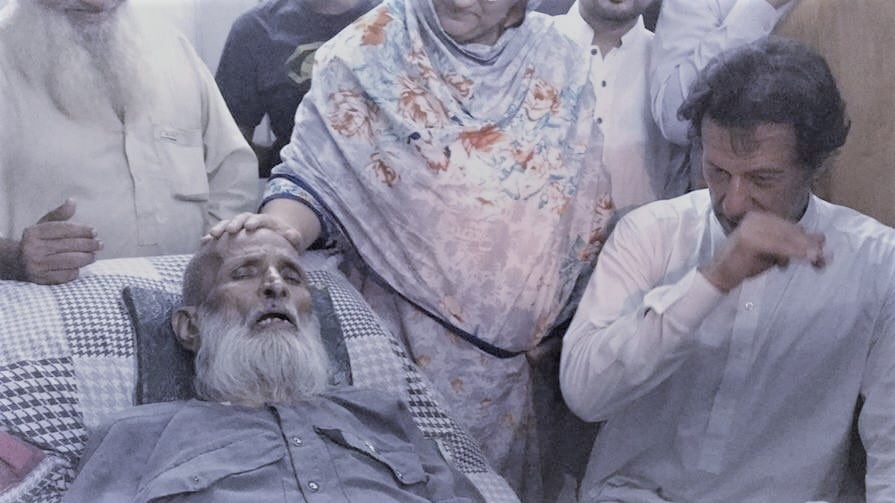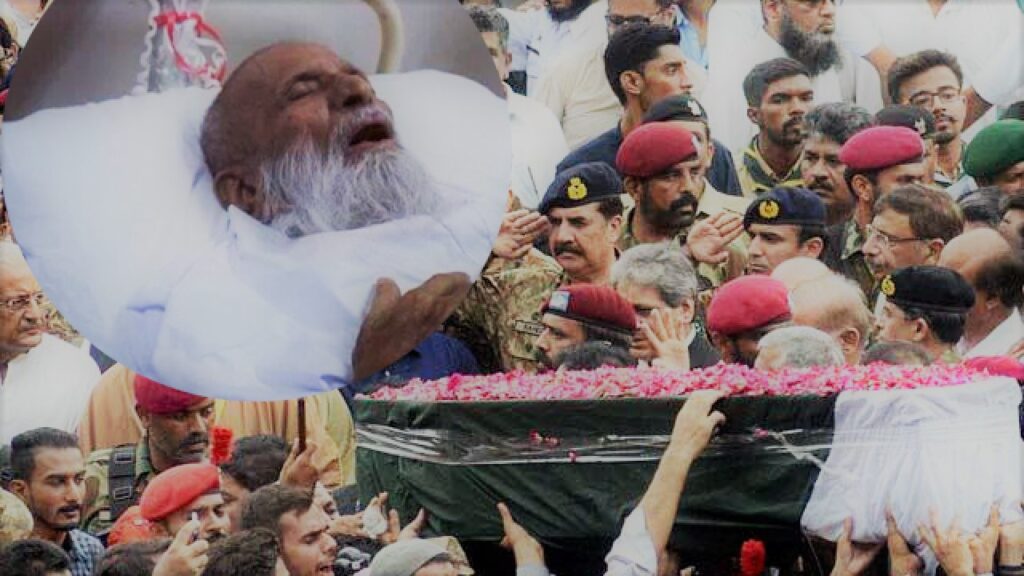 Legacy:
On 4th July 2016, the defense housing authority declared the beach name as "Abdul Sattar Edhi Avenue" for his welfare services in a lifetime[1].
Inter-National Reward[1]:
The first International was Public Service Award in (1986)
The second international award was the Lenin Peace Prize (1988)
The third international award Rotary International (1993)
The third international award Peace Prize (1988)
fourth international award Hamdan Award (2000) from the United Arab Emirates.
Fifth International award Balzan Prize (2000) from Italy
sixth international award Peace and Harmony Award (2001) from Delhi.
Seventh international award Peace Award (2004) from Mumbai.
Eighth international award of Peace Award (2005).
Ninth international award Gandhi Peace Award (2007).
The 10th international award Seoul Peace Prize (2008).
The 11th international award Honorary doctorate (2006)
The 12th international award UNESCO-Madanjeet Singh Prize (2009)
The 13th international award Ahmadiya Muslim Peace Prize (2010)
The 14th international award Honorary Doctorate(2010)
The 15th international award London Peace Award (2011)
National Reward:
The 1st national award Silver Jubilee Shield (1962–1987).
The 2nd national award Moiz ur Rehman Award (2015)
The 3rd national Social Worker of Sub-Continent (1989)
The 4th national award Nishan-e-Imtiaz & civil decoration (1989)[1]
The 5th national award Oppressed humanity (1989)
The 6th national award Pakistan Civic Award (1992)
The 7th national award Jinnah Award (1998)
The 8th national award Shield of Honor
The 9th national award Khidmat Award
The 10th national award Bacha Khan Aman (Peace) (1991)
The 11th national award Human Rights Award
The 12th national award Person of the Year (2013)
Refrenece:

1. wikipedia, Abdul Sattar Edhi. 14th July 2020; Available from:

https://en.wikipedia.org/wiki/Abdul_Sattar_Edhi

2. britannica. 14th July 2020; Available from: https://www.britannica.com/topic/social-service.

3. Welfare, E., 14th July 2020; Available from: https//edhi.org

"article">